Oxford Wholefoods, Compostable Bags and #1Swap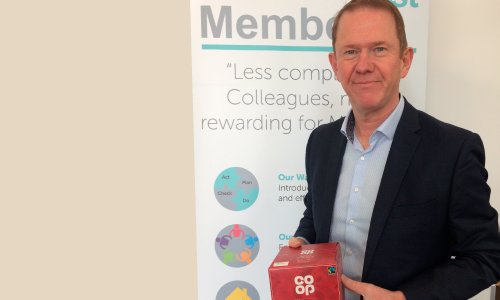 This article will take approximately 3 minutes to read
Published 1 Nov 2019 in Phil's blog by Phil Ponsonby
Oxford Wholefoods
This week I popped in to see our friends at Oxford Wholefoods who have been supplying over 100 of our shops with packaged wholefoods for over 25 years. I was accompanied by our Chief Values Officer, Pete Westall. Oxford Wholefoods employ adults with learning difficulties and make a huge difference to the lives of the thirty plus adults who work there. We account for over 90% of their business and they also distribute the Revolver Fairtrade coffee to our stores. Whilst I was there, they were keen to tell me that next year marks the 25th anniversary of opening the site at Osney Mead in Oxford.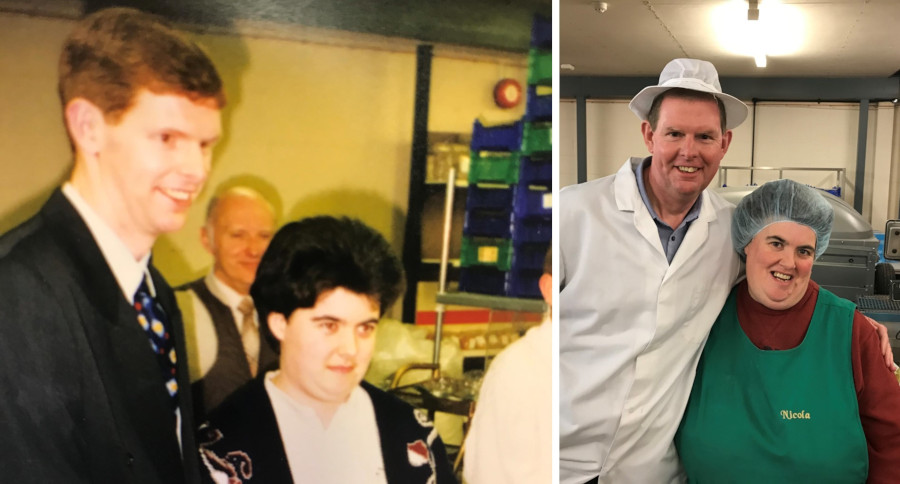 Pete Westall in 1995 & today with Nicola at Wholefoods
They even produced an original photo of a certain Pete Westall who attended the opening. He is pictured here with Nicola back in 1995 and again today as she continues to work there! When I think how important our business is to them it reminds me of the role, we continue to play in supporting the communities in which we trade.
Compostable Bags
I am very proud to announce we have now launched compostable bags in 115 of our Food stores, helping to remove 3.1 million non-biodegradable bags per year from circulation. This bodes well for our ongoing commitment to tackle single-use plastics via our 1Change campaign and help the wider environment. The bags were designed in partnership with Oldham Council to meet requirements of food waste collection liners and can also be used as liners for food waste bins. For more information please click here.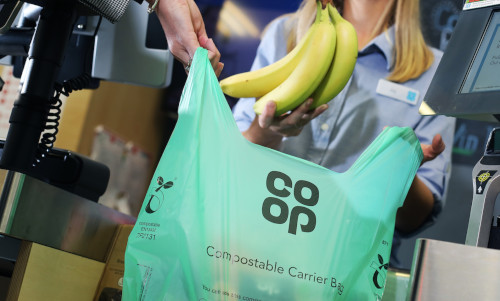 Fairtrade25 campaign
October marks the end of our Fairtrade25 campaign so I hope like me you've swapped at least one product for a Fairtrade one in your weekly shop. Our 1Swap Fairtrade campaign has received good coverage in the local press and is also being promoted on social media by a Mum called Emma whose blog is called 'Emma and 3' (children). Emma is a writer, teacher, public speaker and author. You can read her passionate #1Swap blog post here.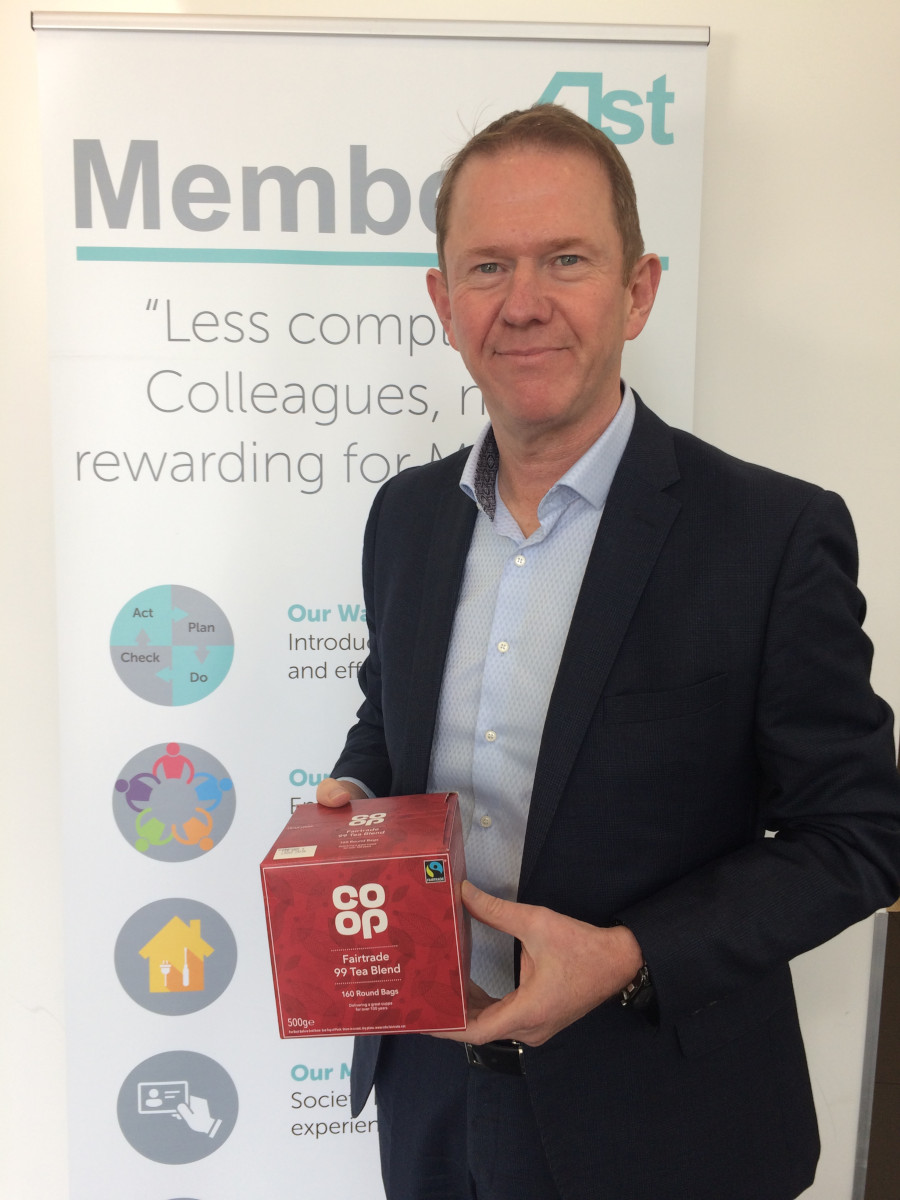 Remembrance Day
All our stores are now promoting the Poppy Day appeal in advance of Remembrance Day on 11th November and it's been great to see our Funeral branches already putting together displays to raise the profile of this important anniversary.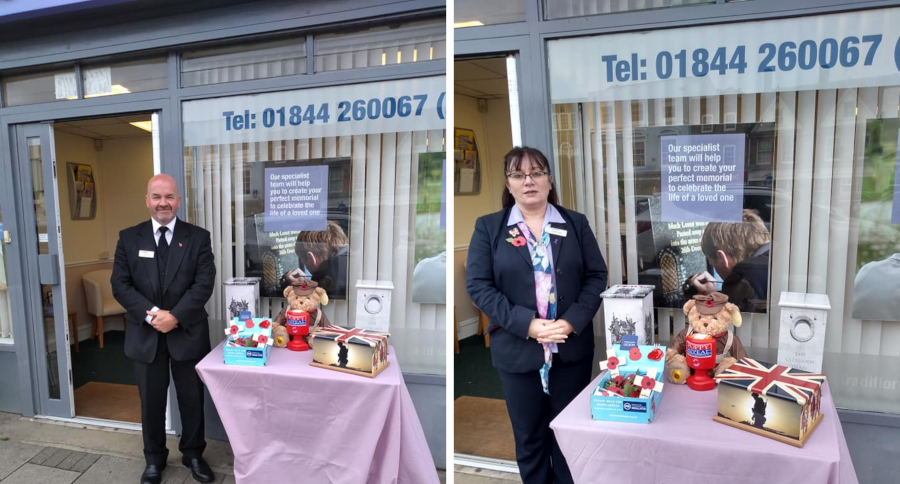 Thame Funeralcare branch promoting the Poppy appeal
There will be more about Remembrance Day in my blog next week including an update on the research into our Co-operative Roll Of Honour and the 57 colleagues named on it that I wrote about in my blog a year ago, see here. In the meantime, if you have any pictures of Remembrance Day activities and would like them to feature in next week's blog please send them to nick.milton@midcounties.coop.
Halloween

Joint first and third place bake-off treats in aid of Guy's Gift
As I mentioned in my blog last week, Halloween is a very busy time in our Food stores and has now overtaken Easter in terms of trading. Here at Head Office, it has also been used as a good excuse by our Childcare and Flexible Benefits teams to do a Halloween bake-off to raise money for our Regional Community charity partner Guy's Gift. The cakes, sweets and treats baked by colleagues were really impressive so I thought you may like to see pictures of those awarded the top three places.
That's all for this week, if you enjoyed reading my blog, please feel free to leave me a comment by signing in below!