Co-op Pride talk LGBT+ History Month!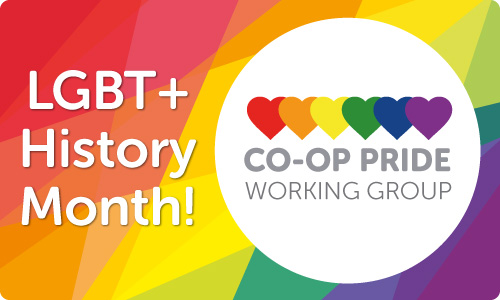 This article will take approximately 2 minutes to read
Published 15 Feb 2022 in Raising Awareness
LGBT+ History Month is upon us and our dedicated colleague Co-op Pride group want to take this opportunity to talk to colleagues about the awareness month and share some of their journeys. Read on to learn more!
Promoting and celebrating equality & diversity 🏳‍🌈
LGBT+ History Month takes place every February and is a month-long celebration of LGBT+ history and the history of gay rights and related civil rights movements. It aims to promote and celebrate equality and diversity. The first LGBT+ History Month was celebrated in the UK back in 2005 but since then growing to have a different theme each year. The theme this year is Politics in Art: 'The arc is long' celebrating a very exciting, vibrant, informative and celebratory month to educate out prejudice and make LGBT+ people visible in all their rich diversity.'
Did you know that's LGBT+ History Month also has its own YouTube channel with a wide range of videos available, including the online launch of LGBT+ History Month, interviews with prominent LGBT+ people, and personal stories of coming out and facing prejudice?

A step away from the pavement: By Ziad Khwiss
I saw myself in every colour of the flag, every tribe and person who marched amongst them. There they were in all their glitter and glory unashamedly themselves, proud and out. I would often wonder what that felt like. To be able to walk around and be at one with the gay community. To live a life where I didn't have to worry about the confines of an arranged marriage or which cousins would be chosen for us as a conquest for a flourishing life together. I would go over the stories in my head of what I would say if someone saw me bordering the lines of Soho, what excuse would I make up and how will I justify being present in a place I had no business of being.
I would settle with the well-planned excuse that I decided to go home a different way than I usually would and Act like I never knew that gay pride was happening. Act raged at how much of a total inconvenience it was and tut every now and again to make it sound like I was genuinely angered by the whole thing. I worked at the Imperial hotels on Russell Square for years since 2001 so a slight detour past Soho would not be too far fetched. Turns out I never had to lie about my whereabouts and despite the amount of openly gay men I knew who attended the fabulous festivities none of them ever saw little old me there. I was invisible to the crowds so there was never any need to concoct such lies. In fact, the only person who recognised me in the crowd was me.
In the laughs, the music, the whistles. Each and every person was a version of who I wished I could be but was too scared to. I was aware that there was a place where I belonged, a safe place that would accept me for who I am and for what it was worth the two minutes it took to walk from one end of Compton street to another was enough to fill my heart and maybe added a little more acceptance and self-worth of my place in this world.
My own version of the yellow brick road, a new world of bright colours where my red nail polish would blend right in. One of the hardest things about coming out was plucking up the courage to proclaim that I am gay and not being ashamed to do so. Growing up in an Arabic Muslim household, those words held such connotations with one of them being fear. The general narrative held by myself and the world is that being Muslim & Gay are not compatible and the two wouldn't be able to coexist in harmony. Also that my parents, family and friends would disown me. I held this in my heart for 30yrs. Until one day I spoke my truth. And how wrong I was. My parents love me. My friends adore me and my faith has kept me.
Not only was I out and proud but I became full of colour just like the flag, sparkled just like the glitter I saw as a young kid and instead of passing by London pride as I did when I was young I was also able to march with my fellow Co-op colleagues on the streets of Birmingham Pride showing people who looked like me that they too can walk in their truth and there is a world full of colour, hope and happiness and they too can take a step away from the pavement and March with us along the road of love.
My In vitro fertilisation (IVF) story by Kelly Tindall
Hi, I'm Kelly Tindall from the Co-op Pride. I'd like to share my story as it might help other colleagues out there through their fertility journey or it may just educate others that are intrigued about all things fertility.

I've always wanted to be a parent from a young age and I guess this was a more achievable goal when I was younger as I didn't know then that I would later on in life become to be a gay woman. I met my now wife Rebecca in 2014 and early in our relationship expressed my interest in becoming a parent (as I'm older than Rebecca time was slightly against me), luckily for me Rebecca had the same life goals, so we spent the next few years enjoying ourselves as a couple and really talking through the ways in which we would parent when we did finally have a child of our own (it's important to know that you will be on the same page as parents as they will test you throughout life!). It's important to say that the first year Rebecca and I got together I started working for Midcounties and I absolutely loved the core values that the company has which would eventually make my mission to become a parent much easier to discuss at work.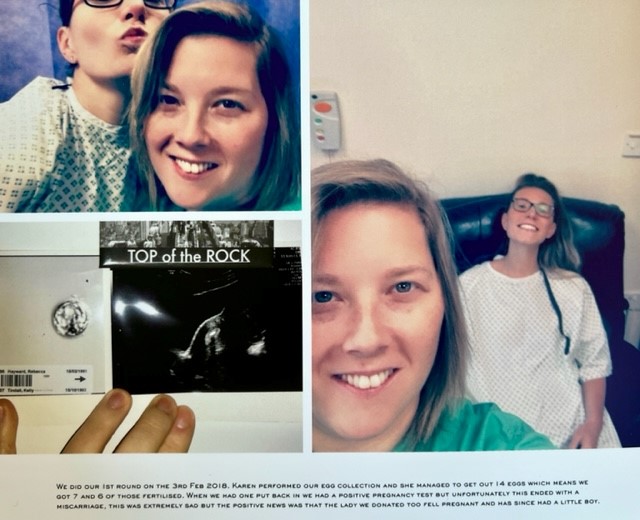 September 2017 is when our journey really started, we went to a local fertility clinic to check our fertility levels. It transpired that Rebecca had a higher egg count so we decided that Rebecca would carry our baby (after seeing childbirth I definitely had a lucky escape). All jokes aside, as devasting as it was for me to hear that I would not have my own biological baby, I was lucky to be in a same-sex relationship, whereas there are many women out there who unfortunately do not have that option. This is why our next decision was an easy one, as Rebecca had a great egg count we had the option to donate half of Rebecca's eggs to other ladies. We really wanted to help other ladies that are in a heterosexual relationship that doesn't produce their own eggs in the hope to become a mummy. We had many chats about this decision as children born in the UK through a fertility clinic have a right to contact their biological donor when they are 18 so potentially we would have that happen down the line but we still felt it was more important to help others become parents.
After much browsing of sperm donors (it's like the Argos catalogue of men and their sperm!), we chose a donor from America based on having similar morals and attributes as Rebecca and I (also helped that he was a good looking chap). We needed 4 vials of sperm, who knew it would be soo expensive 😊. We did our first round of IVF on the 3rd of Feb 2018, which both Rebecca and the lady we donated to both fell pregnant but unfortunately, ours ended in a miscarriage (the lady went on to have a little boy in the clinic later told us). Obviously, we had prepared ourselves for this to happen but we were extremely sad. Both our companies (Rebecca works for British airways) supported us through this and I felt that I was comfortable enough to share this with my close team at work to help get me through it.
Round 2 happened in June 2018 and yet again it was successful for the other couple but not for us. We were still so happy that we yet again helped others to become parents, but I'd be lying if I said we weren't starting to think when will it be our turn. Round 3 happened in October 2018 but we froze the embryo's and gave Rebecca's body time to recover before putting the embryo in (plus it was so close to Christmas that we thought we would enjoy the festive period and put it back in Jan 2019). When you put the embryo in you have what is known as the 2-week wait until you can test to see if it has worked, this is probably the longest, hardest 2 weeks of my life but yet again my team at work got me through it with open chats and supportive words. Test day was the Saturday 9th Feb 2019 (should have been the day after but we were too excited and couldn't wait the extra day)….it was our time and we had a positive test! We named the bump snowflake as the day we went in to have the embryo put back in it was snowing and the clinic had a power cut but we were lucky that the weather didn't stop the clinic from doing their appointments.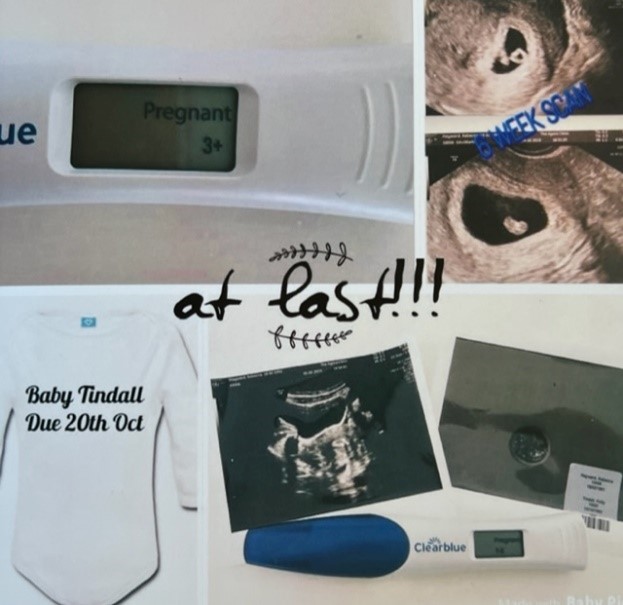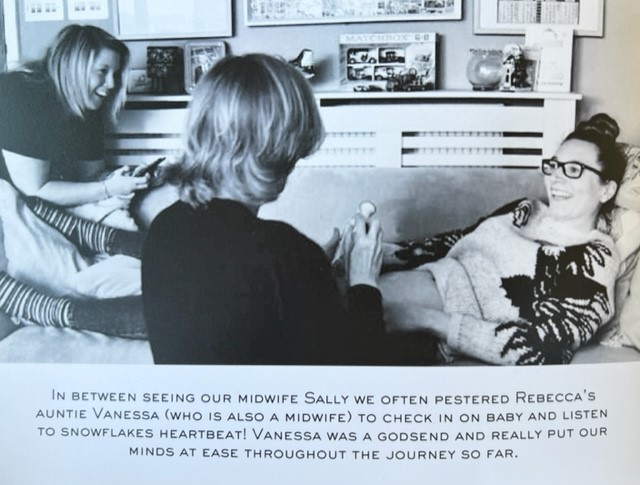 The next 8 months were a whirlwind of nerves, excitement, appointments and preparations! Luckily for us, Rebecca's auntie is a midwife so we got a few extra checkups to listen to snowflakes heartbeat to put our minds at rest. Plus we paid privately for a few extra scans and got to look at our little bundle of joy in 4D (although must warn you that they look a little scary haha). Preparing your house and nursery is an exciting yet daunting experience as it really hits home just how much your life is about to change! We had a wonderful day celebrating at our baby shower we family, friends and work colleagues.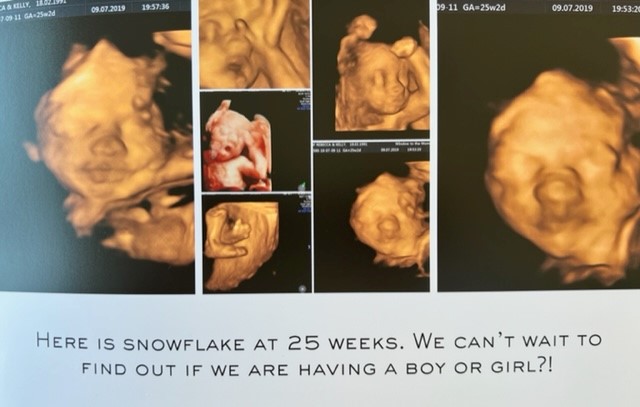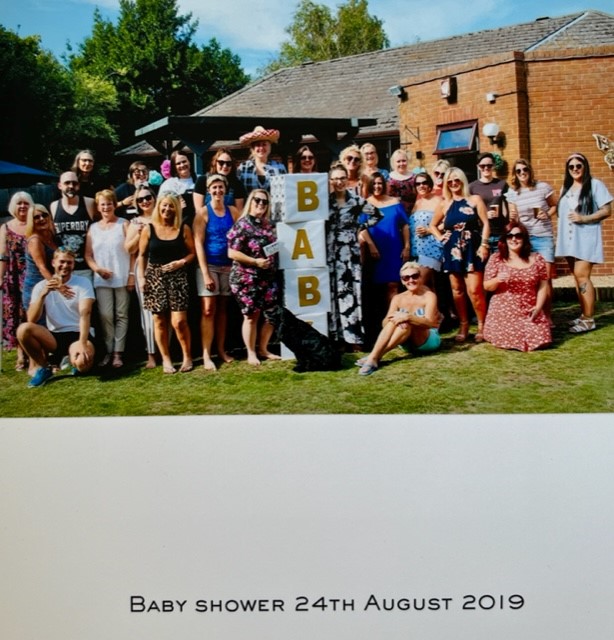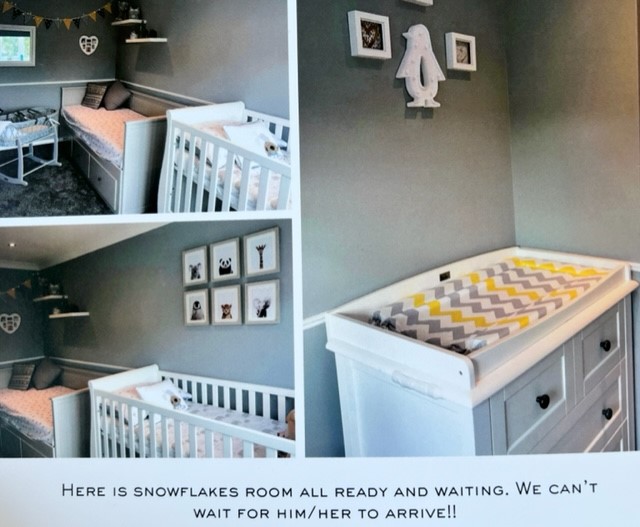 Then the day came (although she made us wait 9 days later than expected) on the 29th Oct 2019 when our baby girl was born after almost 24hrs in labour! Still to this day, I could cry about the sheer relief that she had arrived safely and that Rebecca was ok (just a little sore!).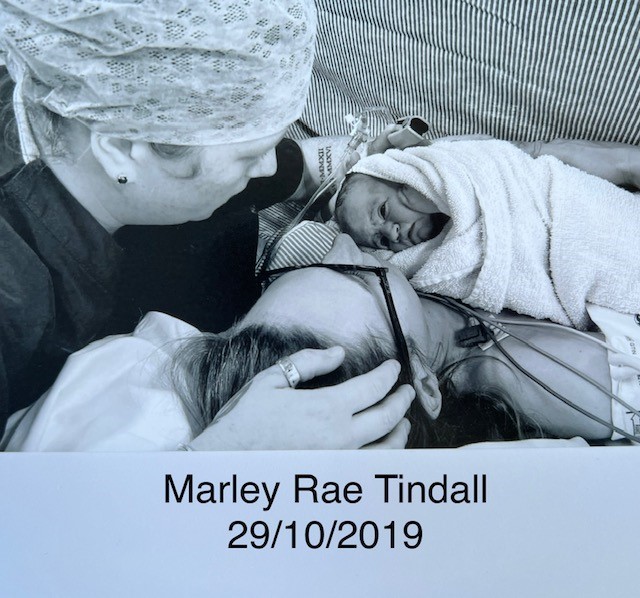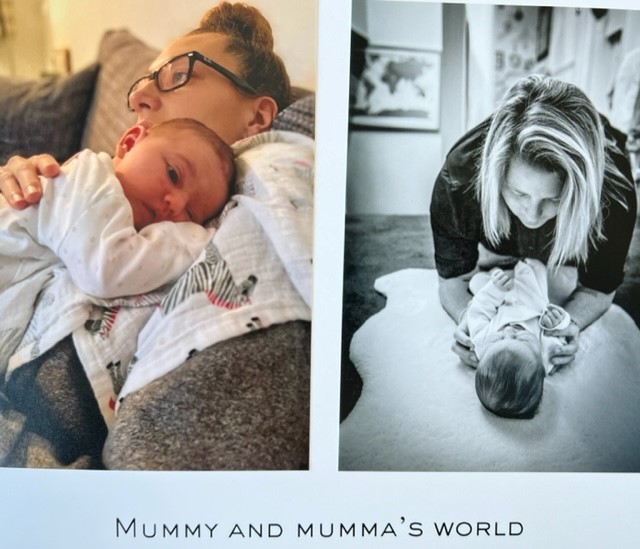 Marley is now 2 years old and attends one of our Co-op nurseries and she absolutely loves it. This journey for us has been a rollercoaster of emotions but with the support of my team around me, my dream of a parent became a reality. I'd like to give a special shout out to the childcare managers of area 5, Nicole Jones (previously known as Drysdale who was my area manager at the time) and Nick Porter for the HR advice when it came to appointments and parental leave. We all know that work is a huge part of our lives and it's those special work colleagues/friends that you surround yourself with that touch your heart, nourish your soul and make you hungry for life.
So thank you to everyone that has been through this journey with me!

Just for a little fun, take our LGBTQIA+ Quiz here (answers included).
Coming Soon - Pronouns
Co-op Pride are excited to announce that pronouns will be available for display on colleagues name badges and email signatures (should a colleague wish to) in the coming months!
Why are pronouns important?
Inclusive language creates inclusive workplaces. By everyone sharing their pronouns it makes it easier for someone who is gender non-conforming to share their pronouns.
Gender pronouns are words that a person uses to describe themselves or would like others to describe them. For cisgender people, the common pronouns are she/her/hers or he/him/his. However, people who do not conform to the binary male/female categorisation may use they/them/theirs, or a combination.
Pronouns can also be helpful for colleagues with non-gendered names and can prevent the embarrassment of colleagues being misgendered.
By including pronouns in email signatures and on name badges Midcounties will bring awareness and demonstrate inclusivity internally and externally and show consideration and respect that pronouns are an important part of gender identity.
Look out for more information on the rollout for this!
If you would like to be part of this amazing group and want to make a difference (whether from the LGBT community or an ally) contact Rebekah.smallwod@midcounties.coop