Microsoft Teams Launch, World Environment Day & Thumbs Up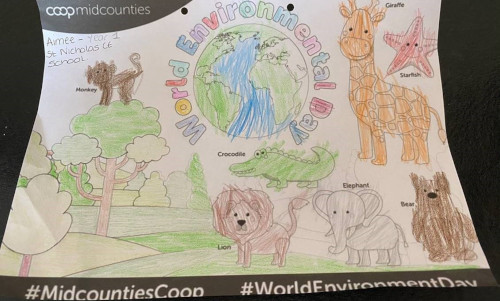 This article will take approximately 3 minutes to read
Published 2 Jun 2020 in Things that matter to you
Microsoft Teams Launch
As part of the Society's standardised approach to providing all colleagues with the latest tools, we are now introducing Microsoft Teams across the Society.
In the last few months, the way we all work has drastically changed but this has enabled us to work more remotely without the need to be in the same room at the same time. Learning how to use Skype For Business has to be top of the list in terms of learning how to use the voice and video calling capability. This has ensured the whole society can communicate effectively with each other whether on phone, tablet or computer and means we have collaborative ways of working for all colleagues wherever they may be.
What is Microsoft Teams?
Microsoft Teams together with Microsoft 365 allows colleagues to chat, meet, call and share files all in one place, no matter where you are. Have a conversation right where the work is happening, whether creating a document, having a meeting or working together in Word, Excel and PowerPoint.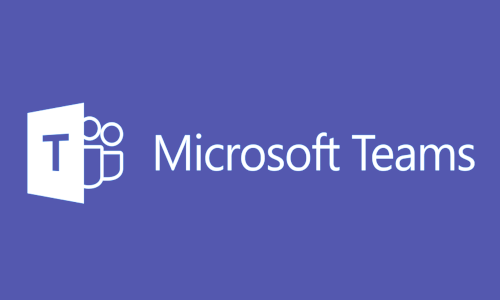 The rollout of Teams will commence this week, firstly to Support Services and then to all trading areas. To support the rollout, we will have a range of how to guides and FAQs so colleagues can refer to this if necessary, all will be available on Colleagues Connect.
We will still continue to use Skype for Business across the Society and this will remain for all colleagues to use throughout the rollout and the early adoption of Microsoft Teams. For more information please see here.
World Environment Day this Friday 5th June

Circumstances are a little different than last year when we helped to clean up several open spaces in many of your regional communities but there is no reason, we cannot help the environment this time either.
World Environment Day takes places this Friday (5th June) and we invite all colleagues to join us for an interactive member discussion on the day from 10am.
Throughout lockdown, it has been proven that air quality and pollution has improved for the better, so it shows everyone that people are recycling more, using cars less, cycling more and cleaning up the world around them.
So why not use this great opportunity to focus on other environmental issues, reflect and plan for the future?
How can you get involved on the day?
Watch the premiere of our World Environment Day video from our Environmental Ambassador - Cal Major

Share your ideas, opportunities and thoughts with other members in ways to tackle environmental issues

Have your voice heard & influence the next area of focus for our 1Change campaign that you would like Co-op Midcounties to support!
How can you prepare for the day?
Start thinking about your ideas, ready to be shared with members on the 5th of June, you could even make your own video or blog that we can share to inspire others to take action. Need more time? We will be open to receiving your ideas from the 5th of June until the 19th of June, so there's plenty of time to have your say.
If you have any photos or videos you'd like to send us, please email them to communityteam@midcounties.coop
Click here to find out more about our event on World Environment Day and keep checking Colleagues Connect throughout the week for more details on how you can get involved!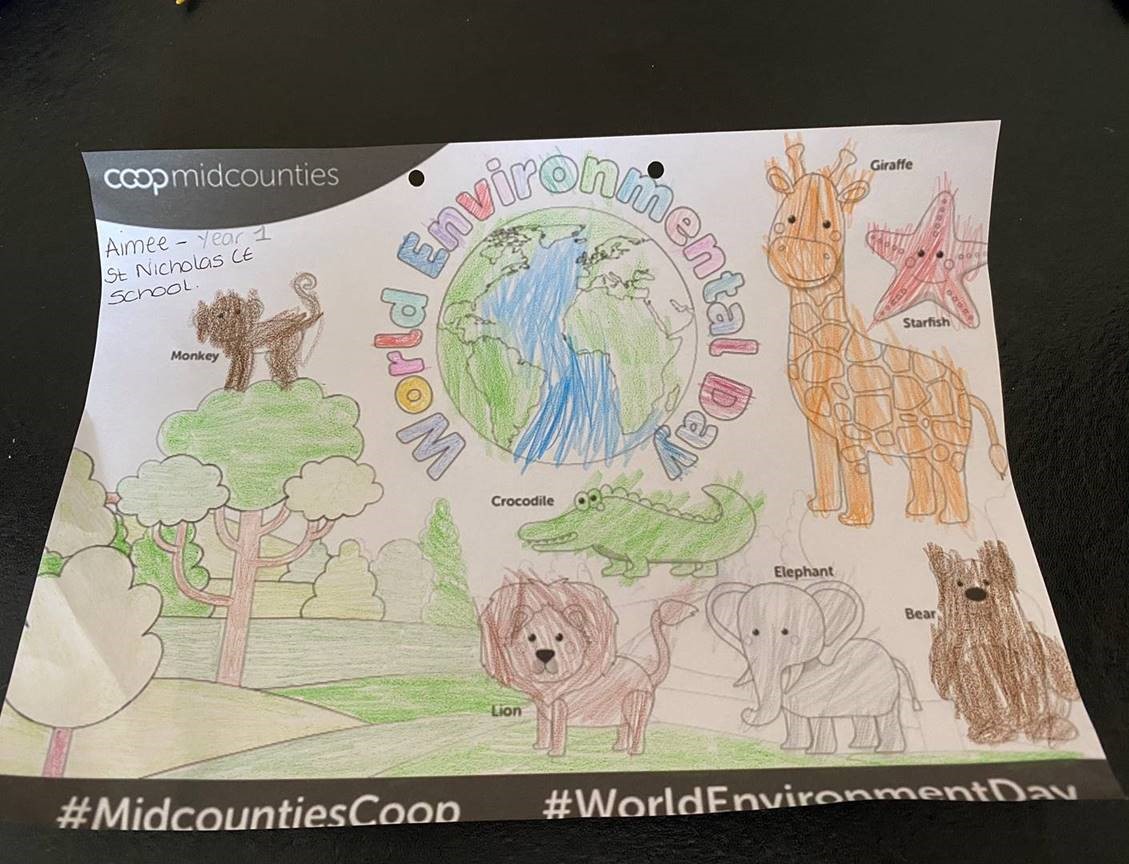 A colouring template for World Environmental Day completed by Aimee from St Nicholas School in Codsall
As part of our community activities, we have also got involved with a number of our partner primary schools and encouraged them to take part in a fun colouring template. Please feel free to share this with our younger generation to help spread the message about World Environment day. Click here to download your own colouring template and send in your own to communityteam@midcounties.coop.
Thumbs Up #TeamMC 👍

We want you to share a picture of yourself and/or your team with your thumbs up and include a sentence outlining why you've given yourself, your team or a team member a 'thumbs up' today, along with the hashtag #TeamMC.
E.g. it could be some great customer feedback you've had for going above and beyond. Or something you've done to help the community that they're proud of. Or just that the team is Okay.
You can share these either on your group's Facebook groups or by simply sending it to thumbsup@midcounties.coop
We will be posting regular Thumbs Up montages on the homepage of Colleagues Connect, so remember to log on and be reminded of what makes our Society so great, our colleagues. You can also take the chance to give them a pat on the back yourself by commenting on the post.
Check out the latest update here.
We want to ensure we are doing everything we can to help you at this time, and if you have any further ideas or comments then please, let us know using the comments section below or via your line manager. Thank you again for all YOUR efforts, it is appreciated.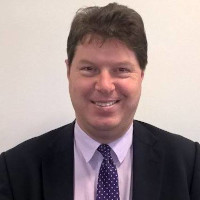 John Street
Coronavirus Co-ordinator