First aid skills for primary school children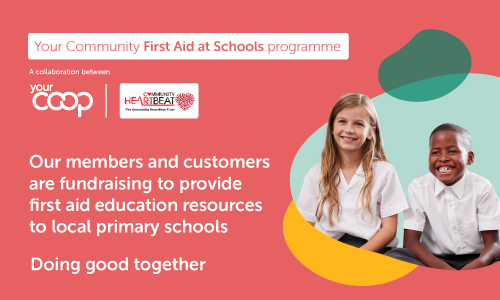 This article will take approximately 6 minutes to read
Published 28 Sep 2023 in Communities
Tomorrow is World Heart Day, the perfect time to tell you about our plans to introduce primary school children to first aid through teaching resources devised by the Community Heartbeat Trust. But, we need your help to continue to raise the money and drive member trade to bring this idea to life. Let's continue doing good together.
What's happening?
Following on from the launch of Doing good together, Your Community sites (previously Keeping it Local sites) have started fundraising to help bring fun and engaging first aid resources to local primary schools.
Between now and May 2024, each of our 176 Your Community Sites will raise money to purchase first aid resources for their selected local primary school.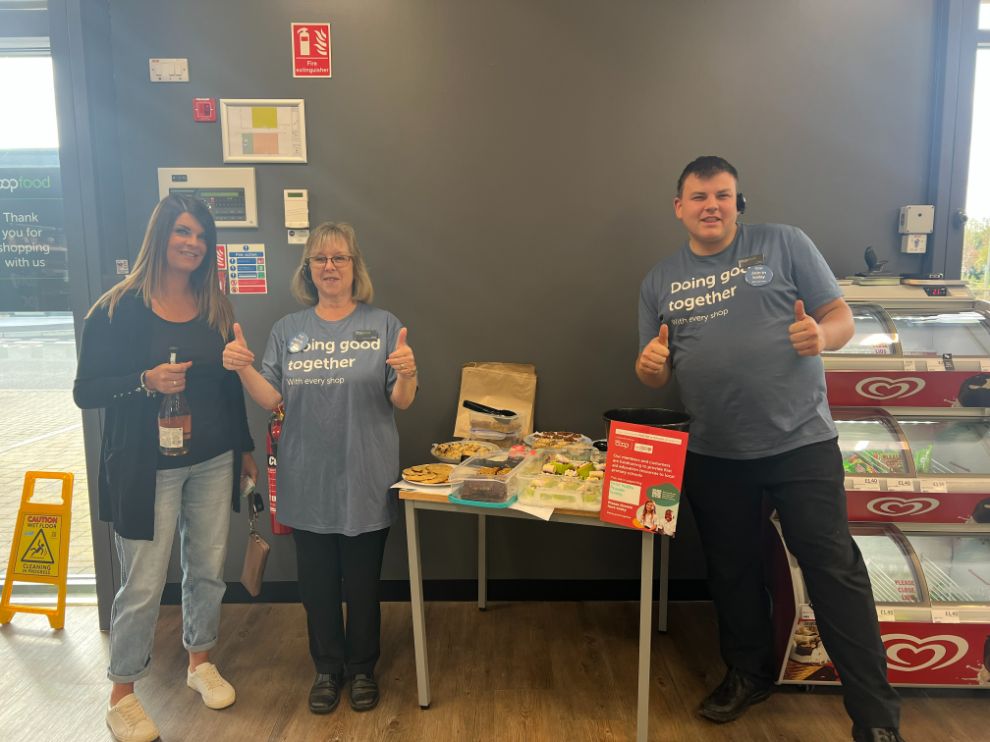 Doing good together
Remember to ask for membership cards every time to boost the fundraising pot!
What do the resources look like?
The colourful, age-appropriate resources have been created in partnership with our long-term partners the Community Heartbeat Trust, who manage our estate's 42 defibrillators.
Children aged 8-10 will meet the quick-thinking dog Ruffles and learn what to do in a medical emergency, boosting their confidence and empowering them to take steps to help.
The aim is to deliver the Ruffles the Life Saver storybook and accompanying Ruffles First Aid book and teaching programme to the nominated local primary schools.
Watch author and illustrator Rachel Greaves reading the story of Ruffles to a class in the video here.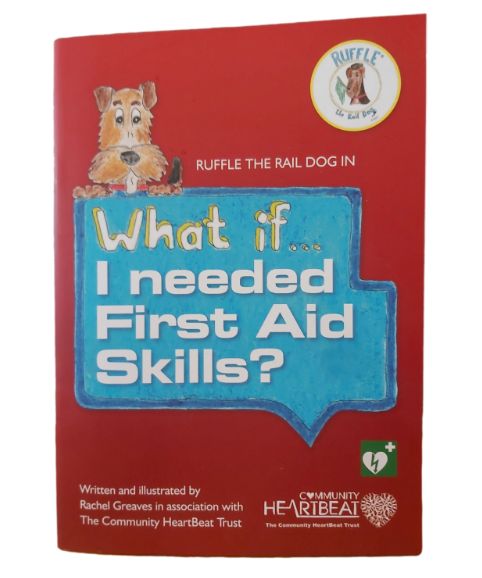 How we'll be raising money
We are raising money in-store at the till or at appropriate points in other sites. Please encourage members and customers to donate to this very important cause to help us achieve this.
And don't forget, every time a member spends money with us there will be more money going into the Share of the Profits Community Fund to support projects like these.
There may also be opportunities for colleagues to volunteer to support this project. We'll let you know more about this in due course.