Let's talk about the LEAP Programme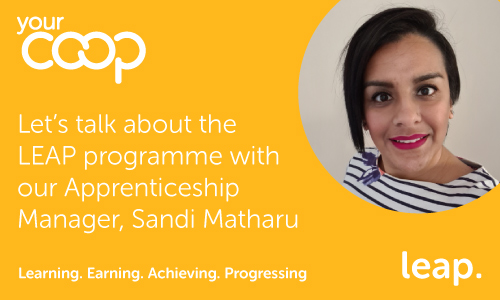 This article will take approximately 2 minutes to read
Published 13 Sep 2021 in Colleagues
Hi everyone, my name is Sandi Matharu, Apprenticeship Manager and today I wanted to talk to you today about our LEAP programme and how you can improve your career development at Midcounties.
So let's get started!
What is the LEAP Programme?
LEAP is the name Midcounties are using for Apprenticeships.
Standing for Learning, Earning, Achieving and Progressing.
Simply, it's your structured training programme that offers a range of apprenticeships across the Society.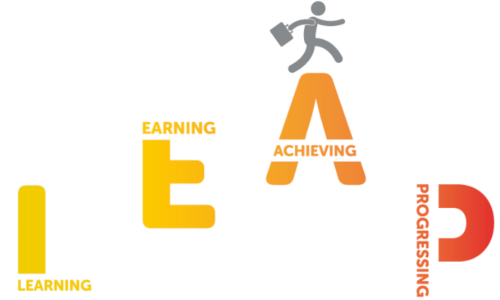 What is an apprenticeship?

✅ A real job, with a real employer
✅ Paid a salary above the normal apprenticeship wage
✅ Contract of employment reamins the same
✅ Qualification
✅ Support from a training provider
Benefits of the LEAP programme?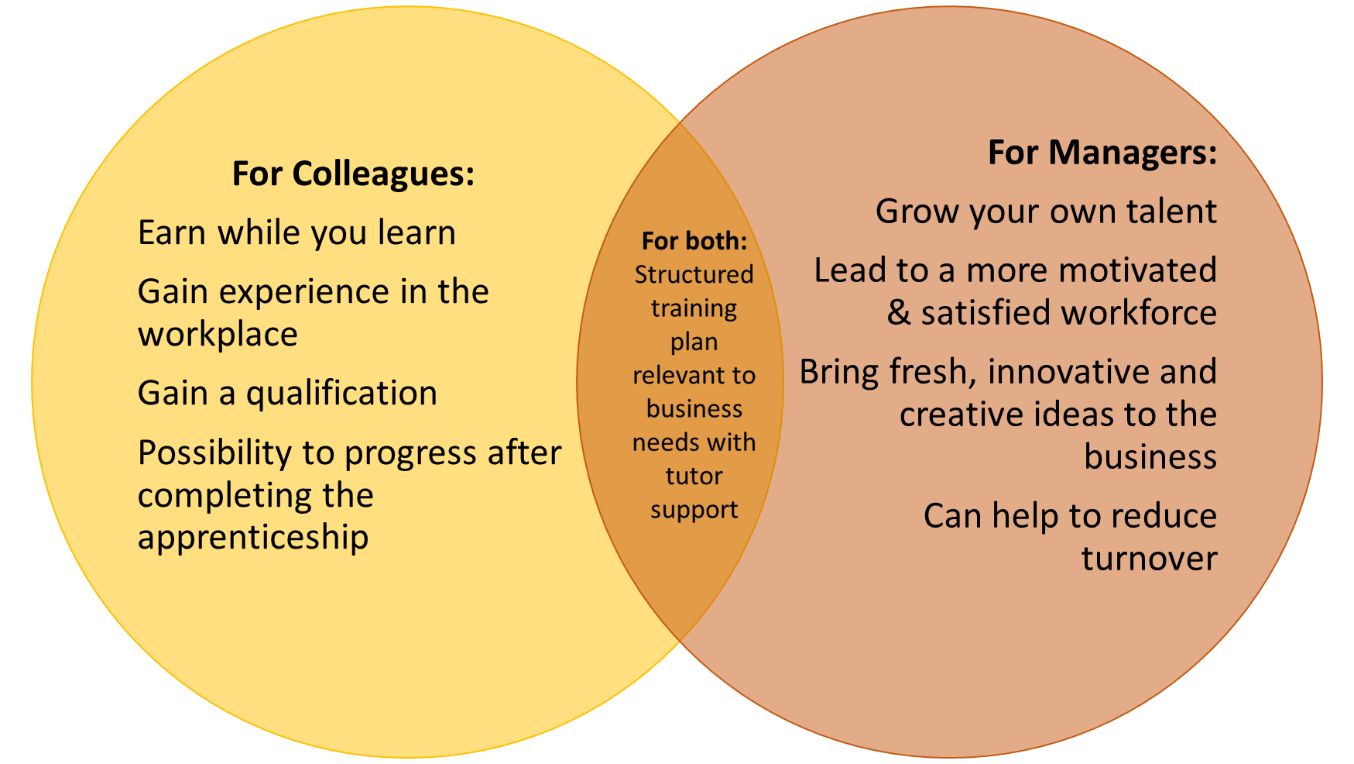 What if I am interested in the LEAP programme?
Colleagues and Managers need to schedule in a development check in to talk about the colleague's development and options that are best suited for everyone.
If a LEAP programme is the way forward for you, please drop me an email at apprenticeships@midcounties.coop
When are the next LEAP programmes starting?
We have 2 programmes starting within the Food trading group early next year and the application window to apply for a place on these programmes will open in the next few weeks.
I am working closely with the other trading groups to develop some new LEAP programmes that should be available next year.
If you are interested in a technical apprenticeship or work in support services, then please get in touch with me to discuss as start times vary for these programmes.
Keep an eye on the internal careers webpage as all places for the LEAP programme will be advertised there.
Please see below for more details about the upcoming programmes.
LEAP Programme name

Retail Team Leader Level 3

Retail Manager Level 4

Aimed at

Team Leaders new to the role or
CSA's aspiring to be Team Leaders

Store Managers new to the role

Or

Team Leader's aspiring to be Store Managers

Length of programme
(this will increase if contracted to less than 30 hours per week)

12-15 months

12-15 months

Application window

(opens – closes)

20th September - 22nd October

11th October – 26th November

Programme start date

Week commencing

24th January 2022

Week commencing

7th March 2022
Join the LEAP Programme Today!
That's about it for this time, if you have any questions, need any further information or just want to have a chat about any of the LEAP programmes, we offer then please get in touch with me - I'd love to hear from you!
You can email me at apprenticeships@midcounties.coop.