Remembrance Day 2019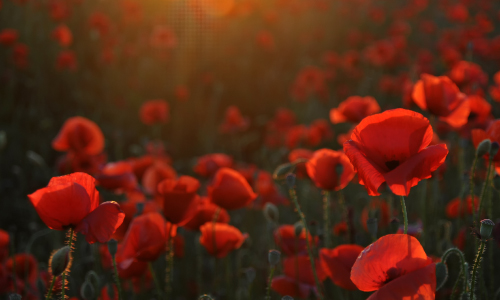 This article will take approximately 1 minute to read
Published 7 Nov 2019 in Team Talk
The Royal British Legion is one of our main charity partners that the Society supports, alongside the focus on our Regional Community Areas or Keeping it Local Fundraising Partners.
To support the appeal, we are selling poppies in all of our sites and observing the national 2-minute silence occurring on Sunday 10th & Monday 11th November organised by the Royal British Legion.
How were we involved at the time?
At the time of World War I & II, there were a number of Co-operative Societies operating across our trading area who had colleagues that went to the front, many of whom did not come back.
These were people like us working in our stores and offices, doing ordinary jobs with families and loved ones who served this country bravely and were willing to make the ultimate sacrifice.
To commemorate, many of our funeral homes have put up displays in their windows and will be laying wreaths at war memorials.
What are we doing to commemorate Armistice Day?
All our stores who are open will be honouring the two-minute silence and have been selling Poppy's since the start of the appeal.

Some of our funeral homes and food stores will be laying wreaths at their local war memorials.

At Co-operative House on Monday 11th November we will be asking colleagues to wear something red in aid of the Royal British Legion with donations to the Poppy Appeal.
Our colleague story...
Remembrance Day this year has resulted in a really inspiring story. Olivia Fletcher is the daughter of Carol Fletcher who works at our Codsall Food Store. She has been crocheting flowers to spread positivity and happiness. Her story has over 2 million views online and was shared extensively across Facebook over the world. This has inspired Karen Watling (another Codsall food Colleague) to learn how to crochet and Karen has crocheted these wonderful poppies below.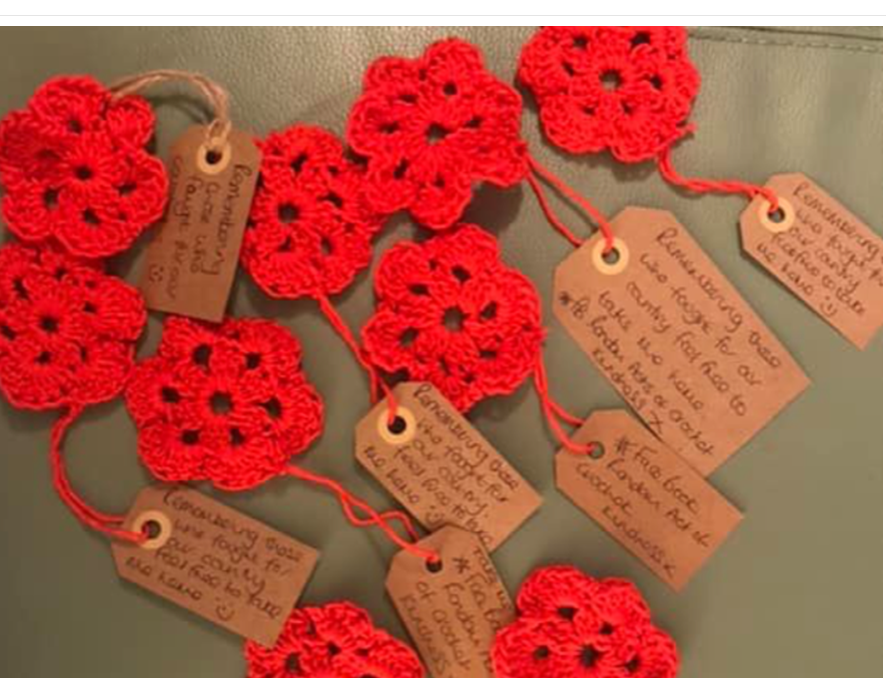 What's happening across the Society
Some of our stores are getting involved by hosting cake sales, bake off's and other fundraising for the Poppy Appeal. See below some pictures from Rodbourne Road Food Store.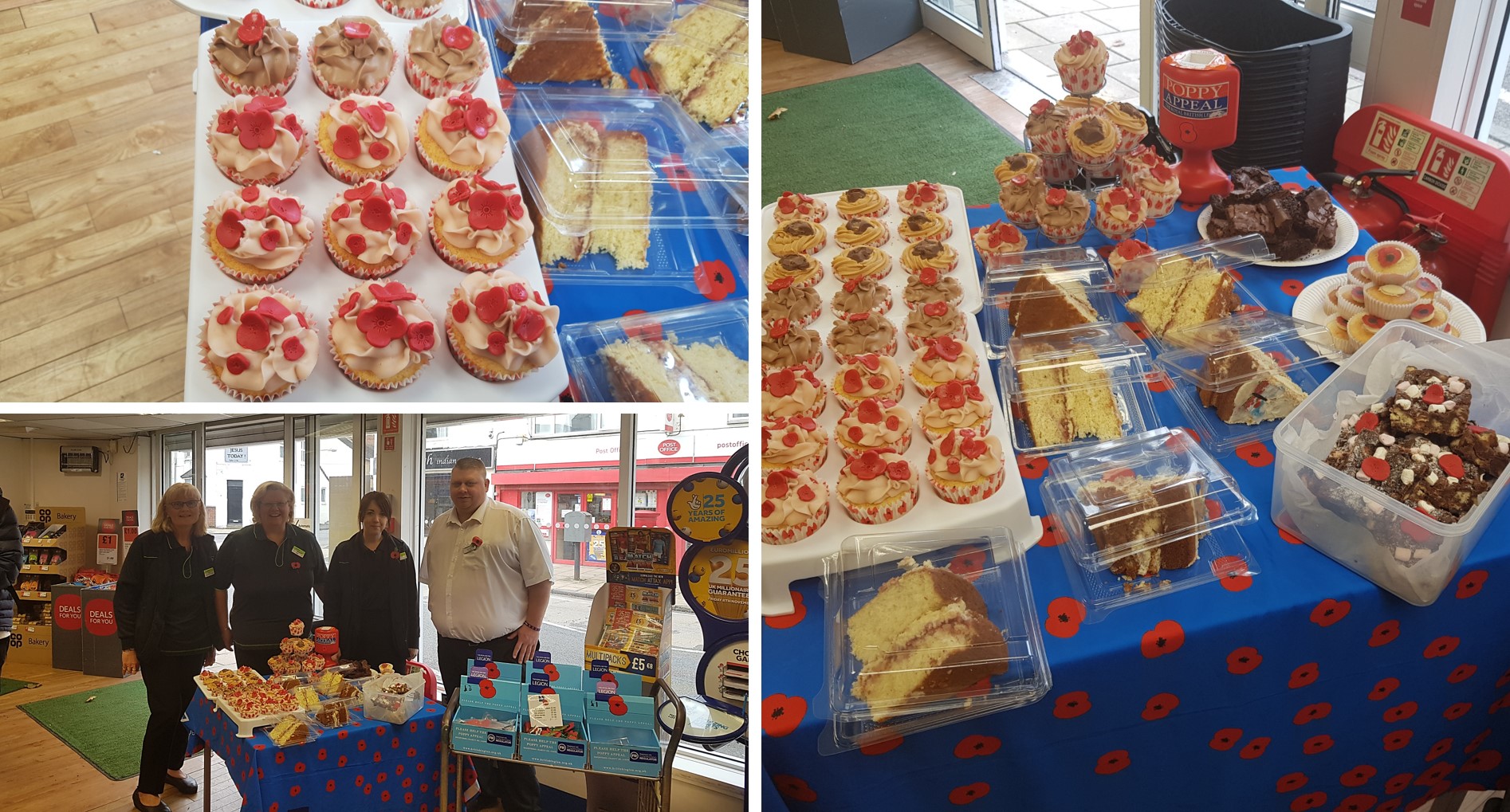 If you would like to donate to the Poppy Appeal please click here.