Society Activities, Brexit & Tackling Retail Crime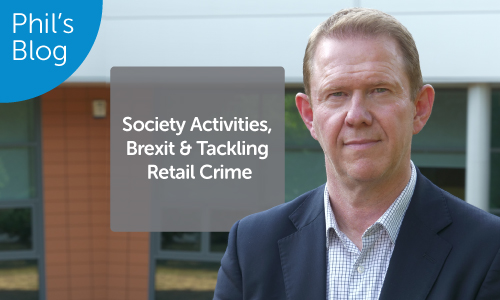 This article will take approximately 3 minutes to read
Published 20 Nov 2020 in Phil's blog
As you will know, this week we announced the early closure of our trading sites on Christmas Eve as part of a package to say thank you for all your hard work and dedication and I just want to just say how pleased I was to see such a positive reaction and hear your feedback about what it meant to you. We will be announcing news of the other rewards and further details about the 12 Days of Christmas over the coming weeks, so please look out for it and I would ask that you encourage your colleagues to check here on Colleagues Connect to keep up to date.
Brexit
As Brexit discussions continue, many of you will be keenly watching the news to see if the UK government can strike a Brexit trade deal with the EU. I can assure you that as an Executive, we are tracking developments very closely. While we hope an agreement can be reached, we continue to focus our contingency planning on a no-deal Brexit. As soon as we get news on the outcome of the negotiations, we will communicate to all our members, customers and colleagues exactly what this means for Midcounties.
Childcare – Helping Hands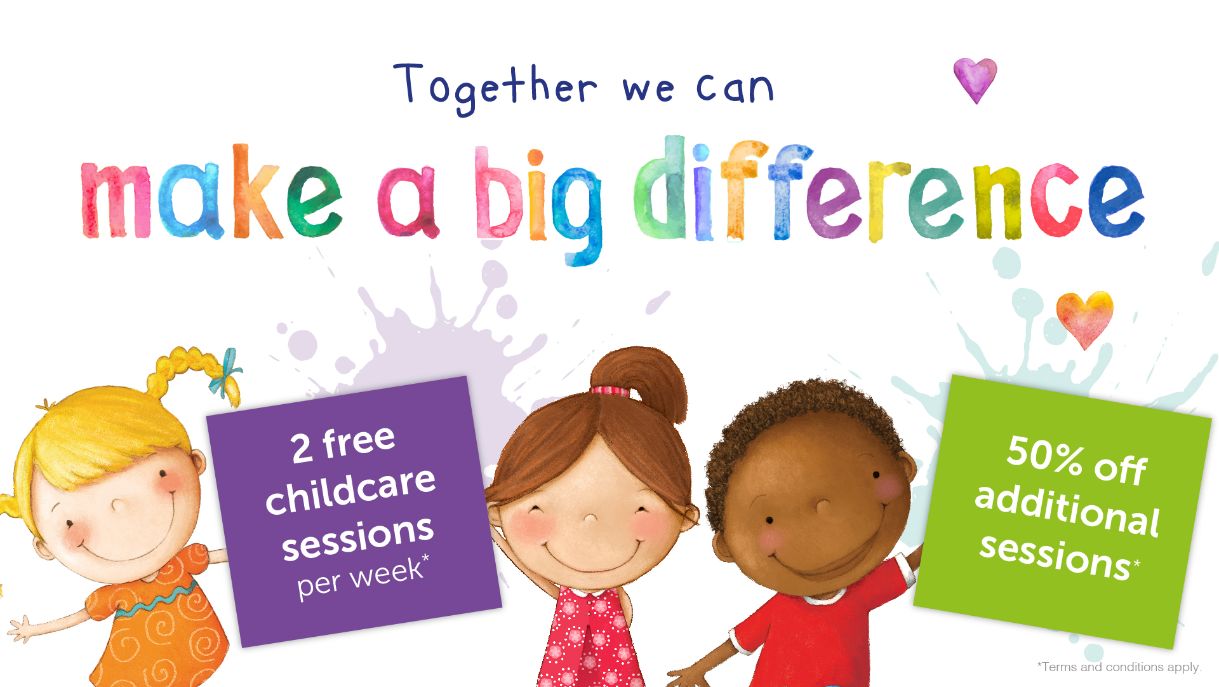 The Childcare initiative Helping Hands, which aims to provide support to those families who have been impacted by redundancy as a result of the pandemic was well received in the press and media this week. Sally Bonnar, Chief Operating Officer, Co-op Childcare gets the honorary title of "media star of the week" as she had live interviews on several radio stations throughout the week, including BBC London, Wiltshire, Wolverhampton and Greatest Hits West Yorkshire, talking about why it's the right thing to do. You can hear one of the interviews here, well done to Sally and the team.
Bags of difference – Food Banks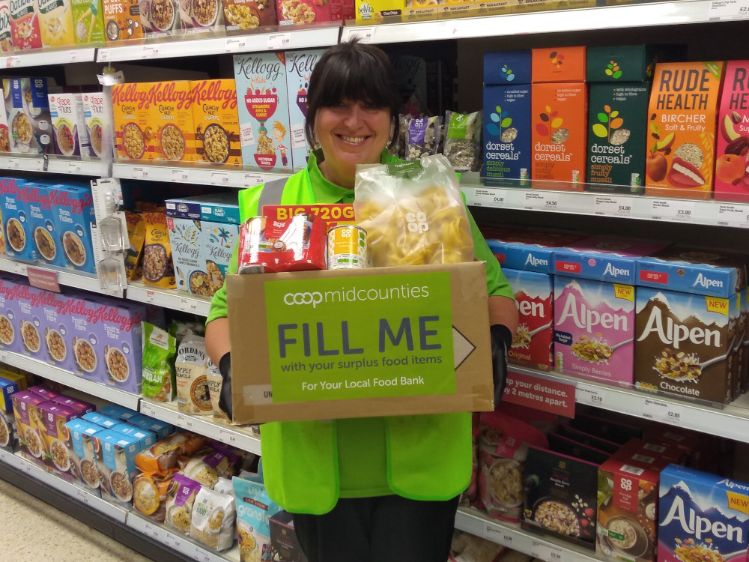 As the main festive season approaches, food poverty and the use of food banks will be set to increase with many families depending upon them to put food on the table. As part of our support for our food bank partners, we will be reopening the Food Bank fund with the profits from the sales of our compostable carrier bags from this week to the 24th December being donated on behalf of the Society. This will be in addition to driving in-store donations and raising awareness throughout December.
Respect for Shopworkers Week
This morning, as part of the Respect for Shopworkers week I joined the National Freedom from Fear Roundtable alongside other leaders from the UK's biggest supermarkets and our fellow Co-operatives to address the numerous factors for Retail Crime and how we can tackle the issue.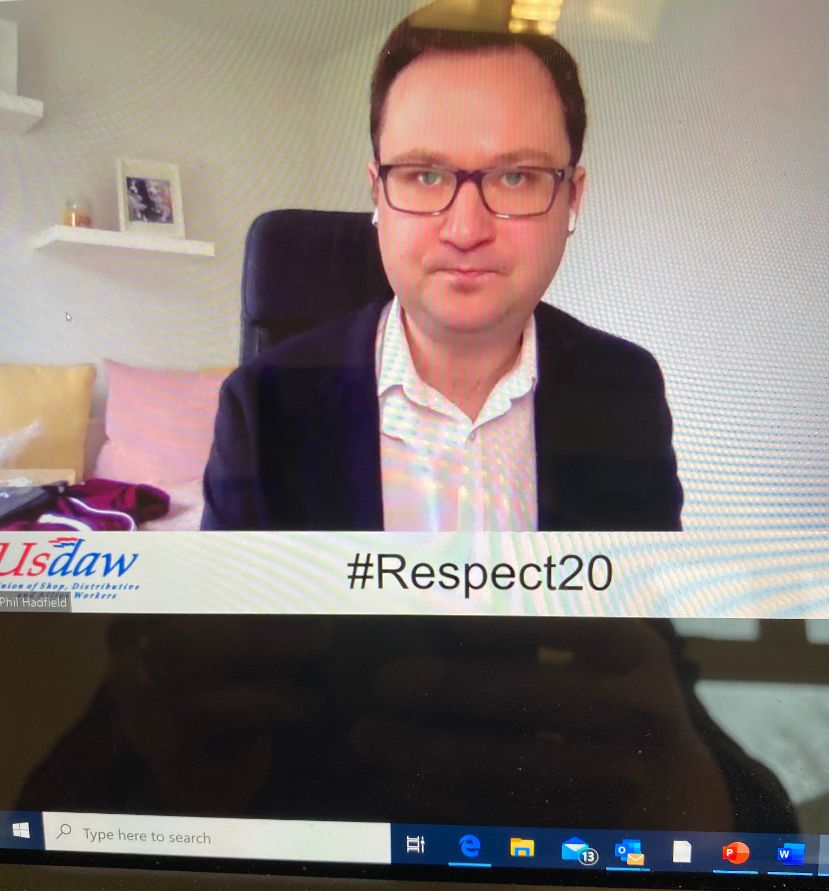 MP Alex Norris, helping to lead the Protection of Workers Bill
Led by Usdaw and the Co-op Group, we heard from Paddy Lillis (Usdaw General Secretary) and Jo Whitefield (Co-op Group Food CEO) about their main priorities to reduce the increasing numbers in the run-up to Christmas. We also heard from Sarah Jones MP, Shadow Minister for Police and Crime, who outlined Labour's strategy on tackling the issue alongside Katy Bourne, Sussex Police and Crime Commissioner on how they can work with retailers and unions to eradicate violence and abuse against shopworkers. MP Alex Norris further emphasised his fight to ensure convictions for people who commit offences and the Protection of Workers Bill, which you can help support by signing the petition calling on the government to act here.
Jean White 50 Year Service
This week it was my pleasure to join colleagues in recognising the incredible achievement of our Steventon Post Office Colleague, Jean White, who has now reached 50 years of service with the Society.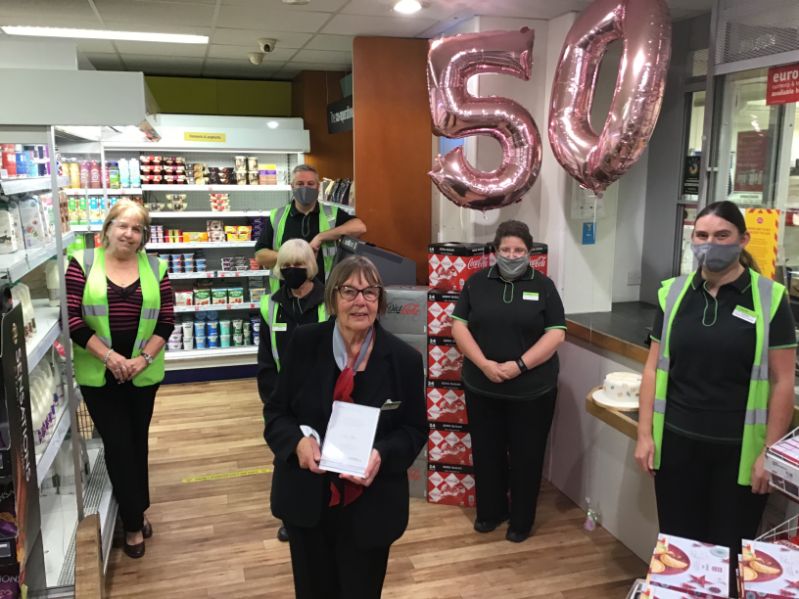 I was scheduled to visit Jean in person to present the prestigious award but unfortunately due to current circumstances, this wasn't possible. However, I joined via video call to virtually present the award with Area Manager, Sue Spicer and Head of Supermarkets, Matt Windridge alongside her store colleagues. Well done Jean and congratulations. A wonderful achievement!
Colleague Pulse Survey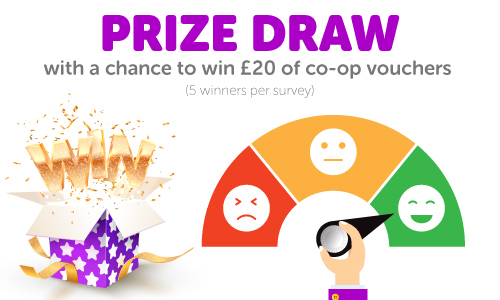 Finally, today we opened our latest colleague pulse survey. I would encourage you to take part as it's important that we hear from as many of you as possible so that we get a broad view of what matters to colleagues, which will help with future planning and decision making.
The survey is less than 10 questions long and only takes a few minutes to complete with anyone doing so being entered into a prize draw to win one of five £20 store vouchers.
If you are not signed into Colleagues Connect already, this link will ask you to do so first.
You can complete this round's pulse survey here.
If you enjoyed my blog, let me know your thoughts by commenting below.