The search begins - Create & Cook is back!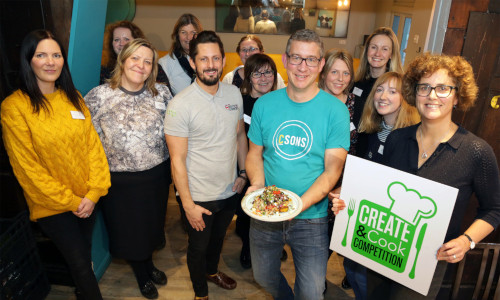 This article will take approximately 2 minutes to read
Published 25 Nov 2019 in Team Talk
Will we find the next MasterChef or bake-off winner? The search for Shropshire's best young cook is on with the new Create & Cook competition running in schools across the Shropshire, Gloucestershire & Oxfordshire counties.
What is Create & Cook?
Sponsored by the Best of our Counties brand and run by food education organisation fit2cook, this year's event launched at Csons Café/Restaurant in Shrewsbury.
The competition aims to celebrate local food and nurture young talent with young cooks. Aged between 12 and 14 years, young talents are challenged to hunt out ingredients from farmers' markets, farm shops and local allotments to create their menus as well as products from our very own Best of our Counties range.
Csons owner and chef Reuben Crouch was on hand at the launch event to discuss the importance of supporting local food producers and treated attendees to a cooking demonstration using ingredients from Shropshire suppliers. Cooking a delicious dish of Mexican inspired Ludlow beef with local corn and squash, Shropshire quinoa with Ludlow Farm limed yoghurt and Harehill Farm veg pico de gallo.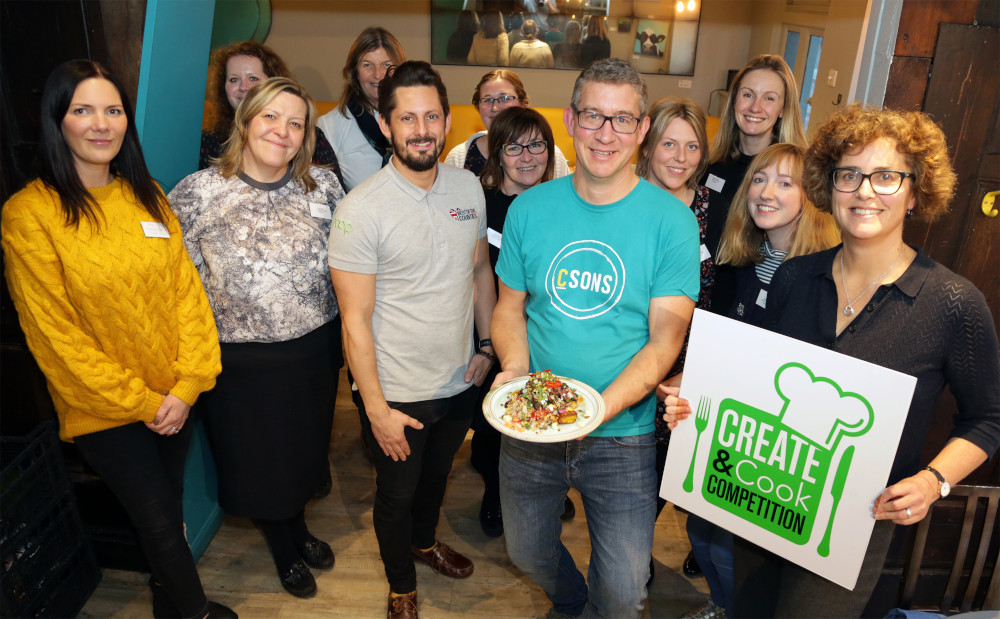 Launch of the event in Shropshire at Csons Café/Restaurant in Shrewsbury with food teachers from Shropshire secondary schools in attendance.
[Tash Dews, Shropshire Town Council; Nicki Higgins, Shrewsbury Academy; Julia Viana, Shrewsbury High School; Nikki Williams, Bedstone College; Matt Fletcher, Midcounties Co-operative; Sarah Peters, The Community College, Bishops Castle; Reuben Crouch, Csons; Emma Colemore and Chloe Sheffield from Moreton Hall School, Jemma Cashion from Meole Brace School plus Min Raisman, Organiser of the Create & Cook Competition]
Min Raisman, director of fit2cook, said: "The Create & Cook Competition is a fantastic opportunity to celebrate Shropshire's local food and for budding young chefs in the region to showcase their skills in the kitchen."
Matt Fletcher, direct sourcing manager from Best of Our Counties said: "Supporting young people and local suppliers is really important to us and this competition is a fun way for us to combine both of these. We're looking forward to the first round of the competition and seeing how creative the young chefs can be with the local products."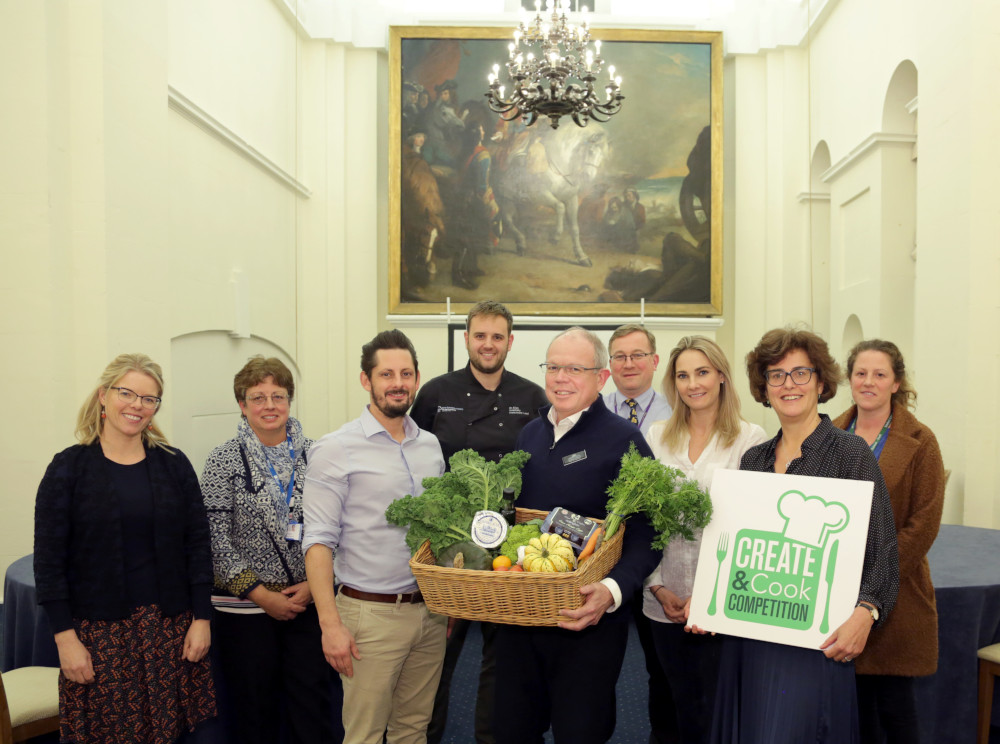 The launch event at Blenheim Palace with food teachers from Oxfordshire secondary schools in attendance.
[Front left to right – Matt Fletcher, Midcounties Co-operative; Dudley Clifford, Head of Hospitality Blenheim Palace; Min Raisman organiser of the Create & Cook Competition; Back row - food teachers from Oxford Academy, Gosford Hill School, Mark Arnold School, St Helen and St Katharine, Sibford School and North Oxfordshire Academy]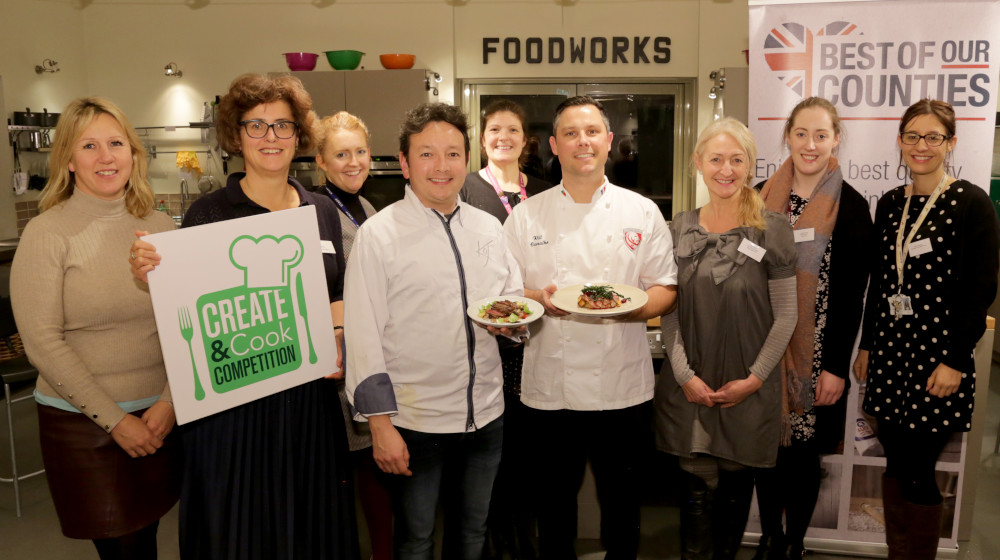 The launch event at Foodworks Cookery School, Colesbourne with food teachers from Gloucestershire secondary schools in attendance.
Min Raisman, organiser of Create & Cook, Koj, Will and Nicky Wildin with teachers from Marling School, Stroud High School, Cirencester Deer Park School, The Cotswold School and Churchdown School, Gloucester.
Know any young cooks across the Shropshire counties?
The deadline for entries to the competition is Friday 3rd April 2020 and young cooks enter through their school food technology department. Four pairs of cooks will then be chosen to cook their dishes in front of chef judges at Shrewsbury College in May and winners will go on to cook against the best cooks in Gloucestershire and Oxfordshire to find the Midcounties overall champions in June 2020.
For more information about the Create & Cook Competition and how to take part, please click here.