Upcoming Half Yearly Meetings – your chance to have your say!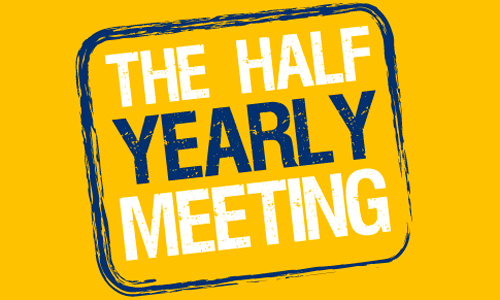 This article will take approximately 1 minute to read
Published 3 Oct 2019 in Things that matter to you
Our Half Yearly Meetings for 2019 are not long away so please save the dates in your diary. Taking place across our trading areas, it's your opportunity to attend and have your say.
New for this year! You can attend at one of six locations below or via webinar for the first time if you can't make it in person.
So why not get involved with how your Society is run and help shape the future of your co-operative?
CLICK HERE to see the Agenda for the Half-Yearly Meetings.
Hear how your Society has performed over the last six months

Have your say - Question members of the Board of Directors and The Executive

Pre-meeting refreshments and networking session providing an opportunity to network with fellow members and meet your elected members.

Enjoy a range of exhibitions showcasing our co-operative difference with the networking session starting prior to the formal meeting at 6:00pm, the formal meetings will commence at 7:00pm.
2019/20 Half Year Report now live!
CLICK HERE to read the 2019/20 Half Year Report.
Can't make it to one of our Half Yearly Meetings? Don't worry we have the webinar session on Monday 14th October at 6:00pm.
See below for the dates, locations and meeting times, to register please click on the links below:
This is your chance to have your say!