Weekly Offers from Your Co-op Pharmacy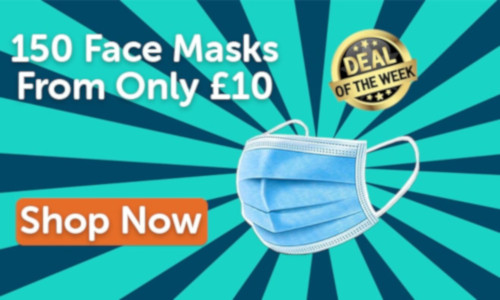 This article will take approximately 1 minute to read
Published 19 Jul 2021 in Trading Groups
Your Co-op Pharmacy has some great health offers for our colleagues this month and this week it's on Face Masks.

This week it's 50 Face Masks for only £4.99
Why are Face Masks a good idea? Watch Your Co-op Pharmacy's video from Dr Hilary, highlighting the importance of wearing a Face Mask.
So if you are needing Face Masks for:-
Travelling to work

Seeing friends or family

Holiday Travel

Or for the kids going to school
We have this great product at a great price. Pick up a bargain today and help make your daily travels safer.
Need more advice on staying healthy and safe?
Click here to check out our website with helpful tips, offers and dedicated prescription delivery service.