Wellbeing Wednesday - It's Mental Health Awareness Week!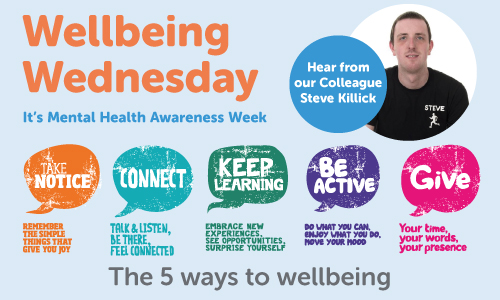 This article will take approximately 3 minutes to read
Published 20 May 2020 in Colleagues
Wellbeing Wednesday is here, we hope you are all well.
A huge thank you to all the colleagues who took part in the wellbeing survey last week, this will ensure we can use your feedback to improve your Society and lets us know how you are feeling during this unusual time. Don't worry if you haven't yet, you still have the chance! (see below)
As you may know already, this week is Mental Health Awareness Week with the theme on Kindness. Here within the Society, it is one of our key weeks in the year when we raise awareness around this topic in our trading areas. In England, 1 in 6 people report experiencing a common mental health problem (such as anxiety and depression) in any given week [Mind].
So we want to ensure you all get involved and improve your 5 ways to wellbeing!
We want to hear how you are!
Here at Midcounties, the wellbeing of our colleagues is at the forefront in everything we do, and in these unusual times, it's really important that we share how we are feeling.
Have you taken the opportunity to let us know via our Colleague Wellbeing Survey?
By contributing to the survey you will help inform future actions on supporting colleagues and every colleague opinion counts!
This survey is completely anonymous, detailing a few questions around your role and position during this period. So, make sure you take part and provide your feedback to improve your Society!
The survey is only a few minutes, to take part by click below:
If you are not signed into Colleagues Connect already, this link will ask you to do so first. You will then be redirected to your notifications where you will see the link for your Colleague Wellbeing Survey.
Some of last week's Wellbeing Wednesday activities!
Why not get involved this week and send us your pictures/videos to communications@midcounties.coop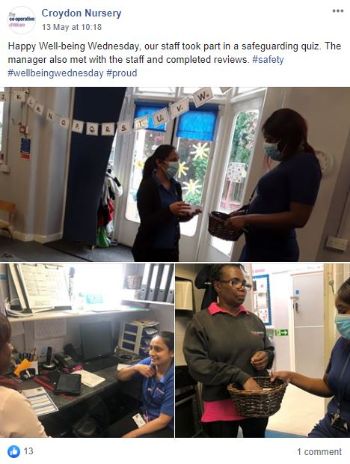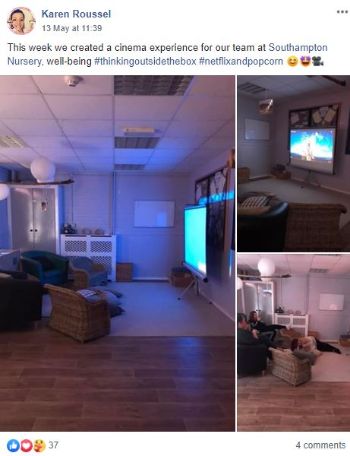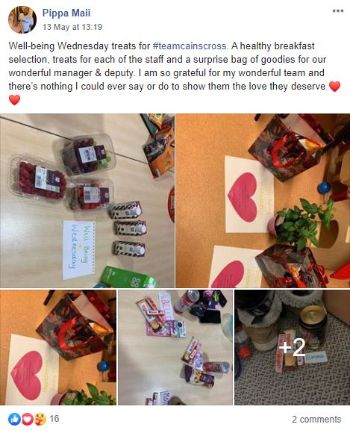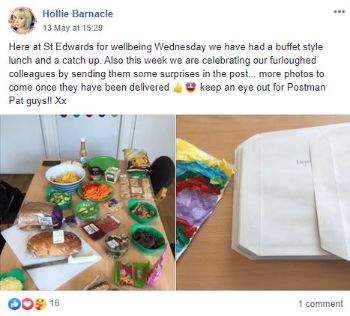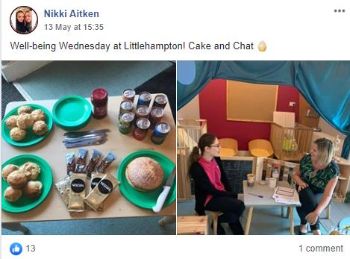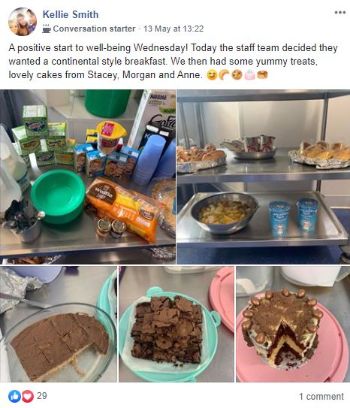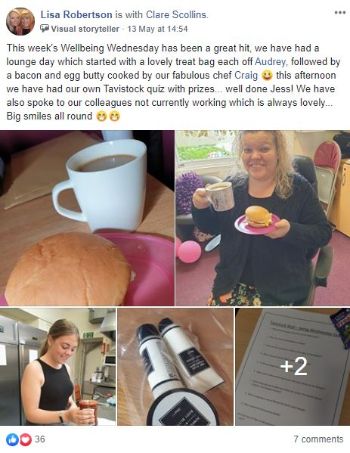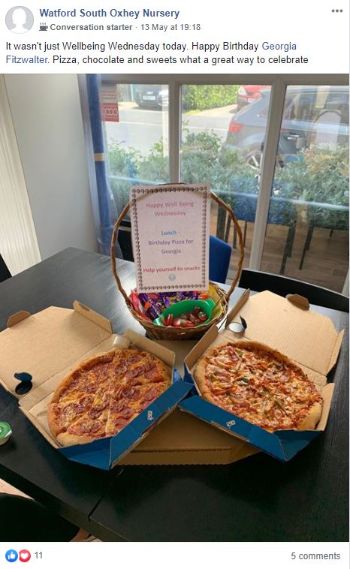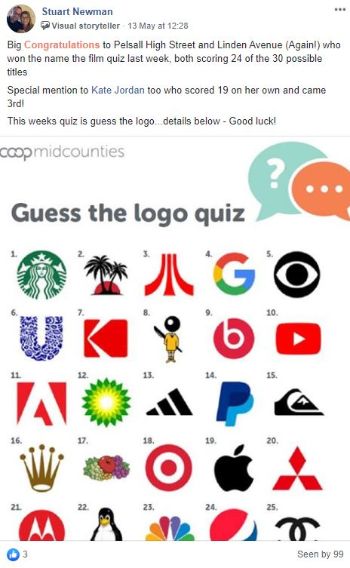 Mental health problems can affect anyone, at any time and we believe that mental health is everyone's business.
That's why we creating awareness around Midcounties for Mental Health Awareness Week.
What is Mental Health Awareness Week?
Mental Health Awareness Week has been championed by the Mental Health Foundation since 2001, during this time they raised awareness of topics like body image, stress and relationships.
This year the theme is kindness.
Why kindness?
One thing that has been seen all over the world is that kindness is prevailing in uncertain times.
Amid the fear, there is also community, support and hope. The added benefit of helping others is that it is good for our own mental health and wellbeing. It can help reduce stress and improve your emotional wellbeing.
We must not make the same mistakes after this pandemic.
So we are asking all Midcounties colleagues to tell us why kindness matters to you? Let us know your comments below in the comments section.
Also, don't forget there a range of activities to get involved in
- Post on the Isolation Conversation page here...to show your fellow colleagues you are thinking of them.
- Send a colleague a Digital Thank You Card to show them how much you appreciate them - these can be sent from your Colleagues Connect Dashboard by signing in here.
- Or, simply show an act of kindness for someone 😊
Hear Steve Killick's story - Mental Health Campaigner

Today we hear from our very own Steve Killick from Walton Street Food store. Hear his story below.
Hi, my name is Steve and I am based at the Walton Street Oxford Food store.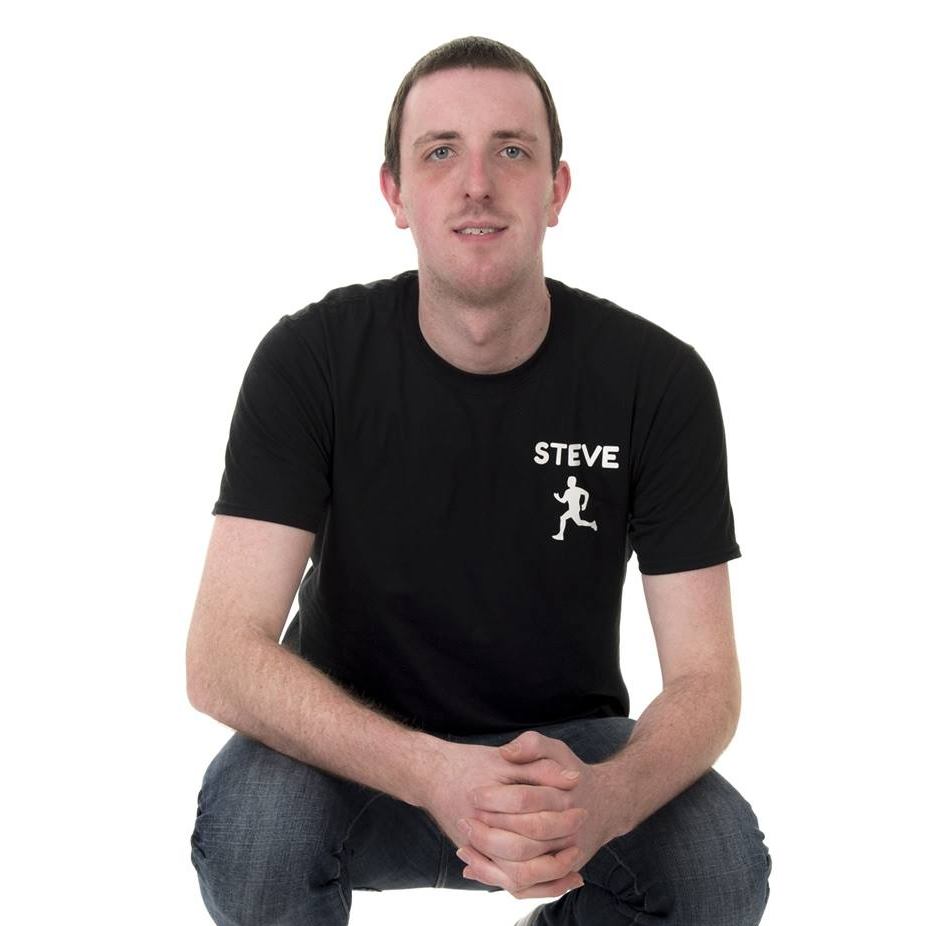 My story begins in February 2002 when I was 11 nearly 12, when I sadly lost my Mum to cancer. Being so young I never really knew how to handle it other than just trying to carry on as normal but as the months and years went on, I started to withdraw from family and friends. I would hide in my bedroom for long periods of time playing the PlayStation but thinking back on it now this was really bad for me.
My story
My anxiety started to play up and it even got to the stage that I wouldn't go on a bus on my own. Since working in the retail from 2007, my confidence started to grow, but then I was asked by my manager at the time, to attend a course in Botley, Oxford, which required me to use the bus. Now, to most people, it would seem like a simple task, but for me, it was very hard to deal with.
However, after keeping in contact with a trusted friend, I made it to that training course. About a year later, I then went to see a friend in Reading who was attending university at that time. After a few attempts of going to see him there, I finally opened up to him about how I was really feeling mentally. It was one of the hardest things I have ever done but when I left him at the end of the day, it felt like a weight was lifted off my shoulders.
Since that day, I started to open up more about how I was feeling, until now where I can't stop talking about it.
You're probably wondering why am I telling you all this. As it is Mental Health Awareness Week, I feel comfortable to share this part of my life with you. In my view, Mental Health awareness should be 365 days a year.
For those reading this right now, I just want to say that YOU'RE NOT ALONE!
Also, remember to ask twice when speaking to someone:
Me: How are you?
Them: I'm fine..
Me: How are you really?
Them: Well actually....
Something so simple can have a massive impact.
How we got people involved in the current climate
As we are currently in a pandemic, it was difficult to find a way of getting people involved without them having to leave their house unnecessarily. So my store colleagues and I came up with the idea of using the Olympic cake theme from the Co-op to get our customers involved. This encourages them to cook at home and to go out to buy shopping for the task. Once they have baked the cake, they are to send me the photo and recipe, via email, to be uploaded to my website. Customers can then request recipes from others to print in-store or view on my website.
Get involved!
If you want to find out more information including my blogs or the recipes that have been submitted then check my website out here.
Today's Mental Health Top Tips
Our Environmental Ambassador Cal Major & Mental Health Ambassador, Paul Thompson from Springfield Mind have kindly shared some Wellbeing tips for you for today, why not try them out?

Connect to nature by Cal Major, Environmental Ambassador
This is my other go-to that's guaranteed to make me feel better if I'm feeling down, to calm anxious thoughts and to bring a sense of gratitude and joy. Time in nature is really powerful for our human brains - try to really focus on being there in the present moment, aware of the sights, sounds and smells. This can cultivate wonder and awe at even the smallest parts - a beautiful flower or a curled up fern, the sound of the birds. For me, nothing beats a dip in the sea to reconnect me to the big picture; it's my most powerful tool for my mental health.

Try some Loving Kindness by Paul Thompson, Mental Health Ambassador
Repeating kind words to ourselves such as "May you be well," "May you be happy," "May you be healthy," etc., infuse a deep sense of self-worth instantaneously. During loving-kindness meditation, all we need to do is commit to some dedicated moments of appreciation, gratitude, and encouragement, first to ourselves and then to others.
The practice has a long-lasting impact on our mind and our body and kick-starts a ripple effect of positivity that is truly empowering. Some of the proven benefits of loving-kindness meditation include:
Scientists have found that putting your facial muscles in a "configuration typical of a given emotion produces that feeling". It changes your brain chemistry.
So, try smiling deliberately now for 30 seconds and see how it makes you feel.
Rewards
The practice has a long-lasting impact on our mind and our body and kick-starts a ripple effect of positivity that is truly empowering.
Next step
Choose a comfortable place with minimum distractions where you can practice this meditation.
With eyes closed, back straight, and the mind aligned to the present, think of someone you love, someone you don't like, a stranger, and a group of people you spend time with every day.
Keeping all of them in mind, repeat the following words to yourself in silence and complete awareness – 'May you be happy,' 'May you be safe,' 'May you be healthy,' 'May you be at peace.'
Take as much time as you need to repeat the words. You only have to make sure that you say them after realizing what they mean and feeling them from inside.
Once you have finished repeating the words, end the session by saying, 'May you and I be happy,' 'May you and I be safe,' 'May you and I be healthy,' 'May you and I be at peace.'
The Stress Bucket Exercise
We realise this is a very stressful time for a lot of people, why not take 5 minutes with a cup of tea and watch this video below. The video demonstrates a fantastic way to help manage stress levels that we may be experiencing.
Our Community Partnership with Springfield Mind
We have been working with the mental health charity Mind for a few years now and Paul Thompson has kindly shared a few highlights with you all in the video below. 👍
GroceryAid – Your Colleague helpline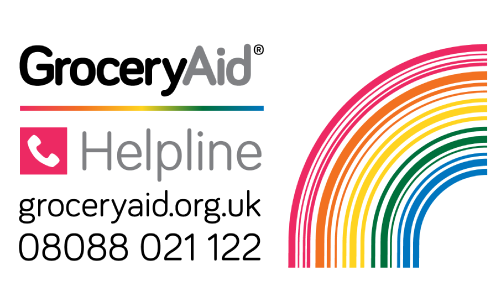 Don't forget each Midcounties colleague has access to the support of GroceryAid, who provide emotional, practical and financial support to all colleagues.
Click here for more information.
If there is anything you would like more information on please email rebekah.brain@midcounties.coop and we will do our best to address this.
Stay safe and enjoy your Wellbeing Wednesday!
#kindness #gratitude #goodvibrations #acknowledgingkindness #positivity #kindnessisntcancelled #actsofkindess #mentalhealth