Your Colleague Pulse Survey is Now Open!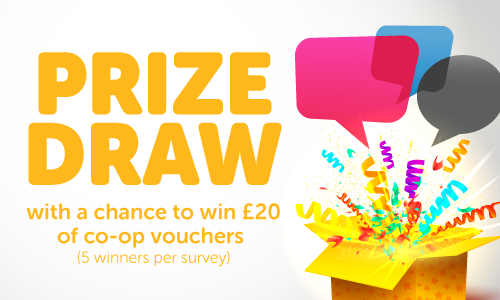 This article will take approximately 1 minute to read
Published 22 Sep 2022 in Colleagues
The latest Colleague Pulse Survey is now live. Thank you to all the colleagues that took part in the last pulse survey as well as our voucher winners! As mentioned in previous surveys, we will be sending out pulse surveys on a 4-weekly basis. This is so the Society can better understand our colleagues' views and have the increased ability to action your feedback.
In this pulse survey, we have added an additional 3 questions to check if colleagues are aware of how to report workplace concerns.
Take Part
The Survey will be managed by Medallia and is totally anonymous for every colleague completing, results will be only be shared if at least 5 colleagues complete the survey within a team.
In order to access your survey please click the 'Sign in to complete your Pulse Survey' link below.
You will need to log into Colleagues Connect with your normal login details, for any guidance on this please click here.
Once logged in you will be directed to your 'My Notifications' tab (circled in blue below), here you will then need to click on this month's survey labelled 'Colleague Pulse Survey 22nd September 2022'

Within the notifications area, you will find your link to this month's survey
Once completed you will see the following message which indicates your responses have been logged and a 'Thank you' confirmation for completing this survey
Sign in to complete your Pulse Survey
Don't forget as with all previous surveys you can still be in with a chance to win one of five £20 Your Co-op Vouchers by letting us know your views! Terms and Conditions apply - see here.

To note, the survey is completely anonymous and by signing into Colleagues Connect, only you (as a colleague) can take the survey. The information of signing in is not linked to the survey results and therefore completely confidential.
It is so important that all colleagues complete the survey so we have a really good breadth of feedback to act on, and of course, it's completely confidential. The survey will take no more than 5 minutes to complete, so please click on the link below and complete yours today.
This survey will close on 2 October at 11.59pm
If you're having a 'Server Error' issue whilst trying to log into the app, then simply click the Colleagues Connect logo on the server error page and you will see you are signed in. We are aware of this issue and are working hard to resolve it.
If this issue is not related to the app then please report this as a fault via Service Now by clicking here.
Remember your views matter!