Celebrating Birmingham Pride!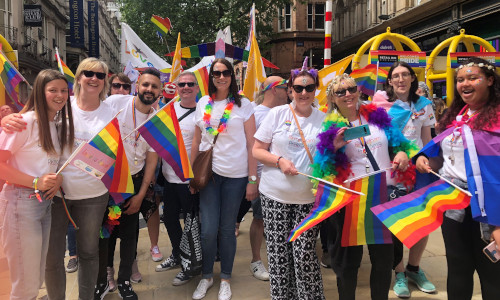 This article will take approximately 1 minute to read
Published 29 May 2019 in Team Talk
Last Saturday, our Colleagues were proud to celebrate LGBTQ+ by taking part in the Birmingham Pride parade.
The event is one of the UK's biggest two-day Pride festivals, attracting around 75,000 people to support LGBTQ+ rights, culture and communities. This year, we gave our Colleagues the chance to attend by giving away free tickets and celebrate the theme of 'Love Out Loud.'
As part of the Society's wider Diversity and Inclusion Strategy, it is held to celebrate gay and other LGBTQ+ identities, culture and experience.
A huge thank you to Wes Turner, Co-op Travel (Leamington Spa) and the Gender working group for the organisation and set up for the day – it is a big step in the right direction for Midcounties!
Take a look at some of your colourful pictures from the day here!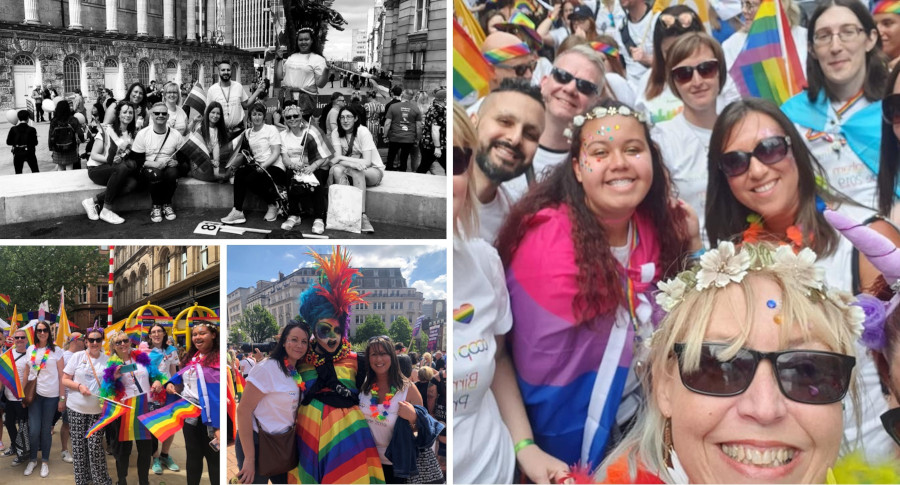 Have a read from some of our Colleagues who attended:
"I attended with my daughter and friend. Along with the other Colleagues we had a fabulous time. It was great to live our D.O.E.S values by supporting an overwhelming inclusive group of people that is LGBT and Pride. Representing Midcounties and showing support whilst having so much fun was great. It was my first Pride, the atmosphere was electric, and I will definitely do another, hopefully with Midcounties and a great group of Colleagues."
"I went to pride because I am a transgender female working in Food. I've always liked pride when I've been and I was happy to be able to be included in marching with the Society who have been so good to me over the last year when I've had issues with my mental health. I had my gender surgery six weeks to the day on pride day, so it felt like a real celebration and the first time I fully felt as my true self."
"I attended the celebrations for my personal beliefs, but mainly because I wanted to represent Midcounties. I feel we should be more involved and supporting LGBT. The highlight was the procession and feeling the LOVE from everyone."
"I decided to go along to Birmingham Price on Saturday as a straight woman to support my many friends and colleagues, celebrating our differences whilst holding hands! We are all just people and love is LOVE!"
"It was my first PRIDE, the atmosphere was amazing and to meet so many different people with so many different characters was the highlight of my day. Truly enjoyed every minute and would encourage everyone to join us next year….. I will be back!"
"I attended Birmingham Pride firstly because I thought it would be a great opportunity to meet new people and take part in the wonderful celebration that is pride. Secondly because as a gay Muslim man I felt it was important that my visibility within the community is present and to represent the Co-operative I work for whilst doing so just made it all the better."
Get involved next year by creating a working environment that allows all our Colleagues to be themselves!