Welcoming our new Graduates & Interns!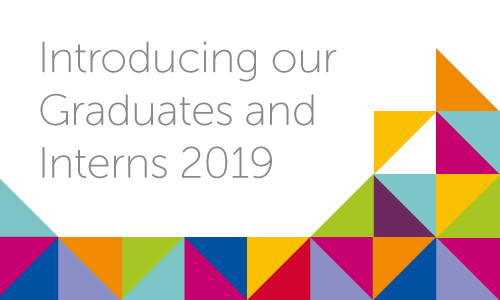 This article will take approximately 2 minutes to read
Published 10 Sep 2019 in Team Talk
The new school term begins and we are proud to introduce you all to our new Graduates & Interns who joined the Society this week:
Helena Reilly – Retail Management Graduate Trainee

Alex Breeze – Retail Management Graduate Trainee

Toby Moy – Digital and Marketing Graduate Trainee

David (Sam) King – Retail Management Intern

Finley Wills – Digital and Marketing Intern

Reece Leel – Project Management Intern
Young talent is at the heart of the Society and the Graduate programmes have been designed, and placements allocated, after mapping each participants career and development journey from start to completion. The Internship programmes are work experience placements which will support the Interns to gain relevant skills and experience in their chosen areas of study. Our aim is to offer those who successfully complete their Internship, a place on our Graduate programme on completion of their degree, over time becoming the sole pathway to joining the Graduate programme.
They will be working in various placements across the Society in the following specialist areas: Digital and Marketing, Project Management and Retail Management, so you may see them around! Please say hello and make them feel welcome.
For now, let's introduce them all in this video!