Office 365 is Coming!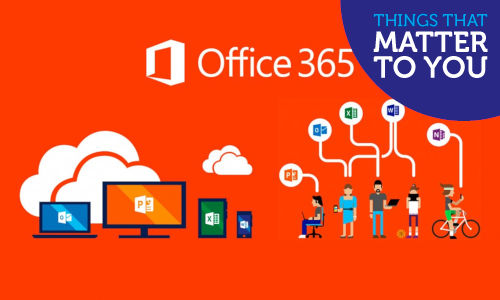 Published 19 Feb 2019
Why we are changing?
Office 365 allows us to have a standardised approach across the Society, providing the right tools to grow our Connected Colleagues. This also opens the door to the next phase of the project, such as collaborative tools to make your working life easier, your champions will be updating you in the near future!
How will Office 365 work with our Connected Colleague future?
A connected Society is at the heart of Midcounties, working with our partners, members, communities and colleagues to build great connections. These relationships are at the heart of our business. The launch of Office 365 helps to build on our Connected Future strategy, making it easier for colleagues to create, share information and communicate, anytime, anywhere, anyhow.
What are the benefits of 365 to you?
As well as improving on your current Office package (Word, PowerPoint, Excel, Outlook, etc), Office 365 will offer:
Improved email storage

Document protection

Access to information & shared documents anywhere

Enhanced security features
These are just some of the features that 365 will be able to provide as it is gradually rolled out across the business, enabling colleagues to work more efficiently from any location.
Click here to read more about what Office 365 is, when it will arrive and who your dedicated champions are.