Learning and Development
Learning and development plays a key role in supporting you to develop your capabilities, skills and competences, enabling you to perform at your best and progress your career.
Our Learning & Development teams are committed to supporting you and your learning journey with Midcounties. We have a large catalogue of resources and learning materials available on our e-learning platform: i.Learn.
Please click the following link to find out what you can expect from Learning and Development at Midcounties:
Some information on these pages is private. Sign in to view:
i.Learn User Guide
Trading Places contact information
Sign in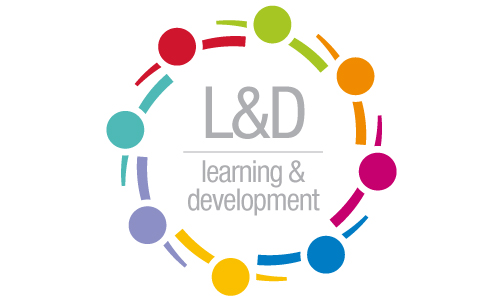 Career Framework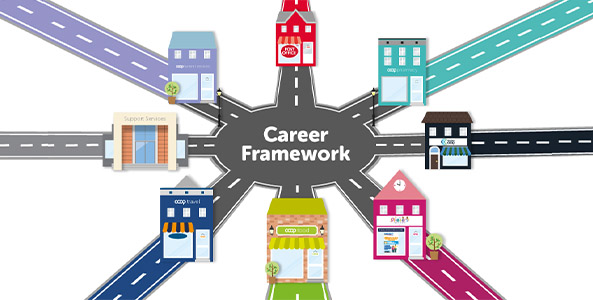 We also have a career framework that shows a clear roadmap of professional development opportunities within and across our business groups so you can see a clear pathway of progression and how to get there.
A real benefit of the framework is making it clear to all colleagues what knowledge and experience are required at each level of the Society. This allows you to tailor your development plans to focus on what you're great at that you can improve, and gain new knowledge and experience to perform at your best and prepare you for your next step.
The Career Framework Roadmap enables you to easily navigate through the different areas of the business to see what career path options you have, either where you currently work or elsewhere in the Society, along with what development opportunities are available to make that next step.
View the Career Framework Roadmap here
We also have the Career Framework Guide that clearly shows what knowledge and experience is required within each job family and at each level of the Society, which may be more relevant for colleagues with a more unique or specialist role.
View the Career Framework Guide here
There are some great examples of how colleagues have developed their careers through apprenticeships, why not read their stories and find out more on our Apprenticeship page.
Each trading group has their own dedicated learning area on i.Learn. Please follow the links below to explore the wide array of learning resources that are available to you:
If you have any questions please contact societylearningdeveopment@midcounties.coop
How to log into i.Learn
You will require your AD login credentials (these are the same as Kronos and your payslip)
For new colleagues - AD log in details are obtainable from your Line Manager.
Forgotten Passwords
If you have forgotten your password, you can use the FastPass reset functionality to create a new password.
You can find the link to FastPass here!
Please note - new colleagues are automatically imported on to the i.Learn system withhin 48 hours of their start date. If you have any queries please contact the i.Learn team in advance.
i.Learn Sign in
Trading Places programme for managers
This programme has been created as part of the Team Midcounties Management Development programme. The aim of the programme is to provide a 'self-service' platform for managers to 'trade places' with managers in other areas of the business to share good management practice, develop skills and knowledge, provide an opportunity to create strong working relationships and development networks across the Trading Groups.
Our i.Learn system will act as host, allowing you to take personal responsibility for your own development and arranging your 'Trading Places' experience.
Society Welcome Sessions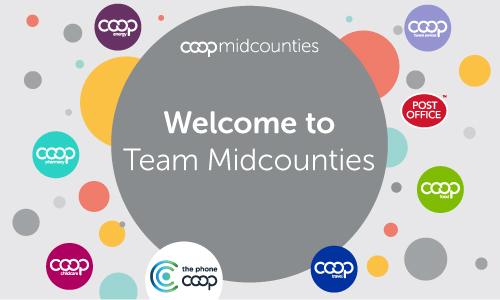 We are committed to providing a high-quality Induction process and feel it is important for all new colleagues to have a good understanding Midcounties Cooperative and the Cooperative movement.
All new colleagues joining Midcounties can expect:
A Welcome Pack – containing important information and insights, including the formal offer and a link to the colleague handbook

Either an eLearning or Virtual Welcome dependent on role

A Trading Group Specific Induction

Guide 2 Development (G2D) document
Booking Process
TheMidcounties Welcome you receive will be determined by your Trading Group and Job Role. To see the Welcome Session dates for your Trading Group please sign into Colleagues Connect and follow the relevant link below:
- Childcare Welcome Sessions Only
- Travel Retail Welcome Sessions Only
Welcome Documents – All Trading Groups
All new colleagues must receive and complete their Guide 2 Development, ensuring they have a clear path for their first 13 weeks with Midcounties.
The Guide 2 Development covers everything from the basics of compliance, how to access pay slips, all the way through to completing anything specific that their role requires.
Hiring Managers can plan a structured Induction for new colleagues and should be used in regular reviews to ensure they are on track to successfully passing their Probation at 13 weeks.
Please Click here to access your copy if you work in a Support Services Function. Alternatively, please speak to your manager or your Learning and Development Lead for your Trading Group.

If you have any questions, please contact the L&D Team