Our Historical Society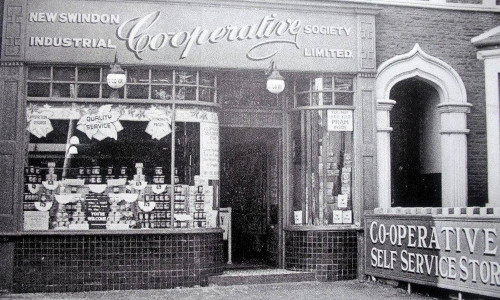 This article will take approximately 3 minutes to read
Published 14 Feb 2020 in Phil's blog by Phil Ponsonby
Historical Midcounties
I caught up with a former colleague last week who had grown up in Swindon. He came across some incredible old photos on one of the town Facebook sites and wanted to share them as they featured a number of our Co-operative sites. The "New Swindon" society name refers to the Victorian railway town built in the 1800s, as distinct from the Old Town on the hill. As some of you know, The Midcounties Co-operative was formed through a merger between the former West Midlands Society and the Oxford, Swindon and Gloucester Society, so why not take a look at the photos below related to some of our former operations?
Images from the past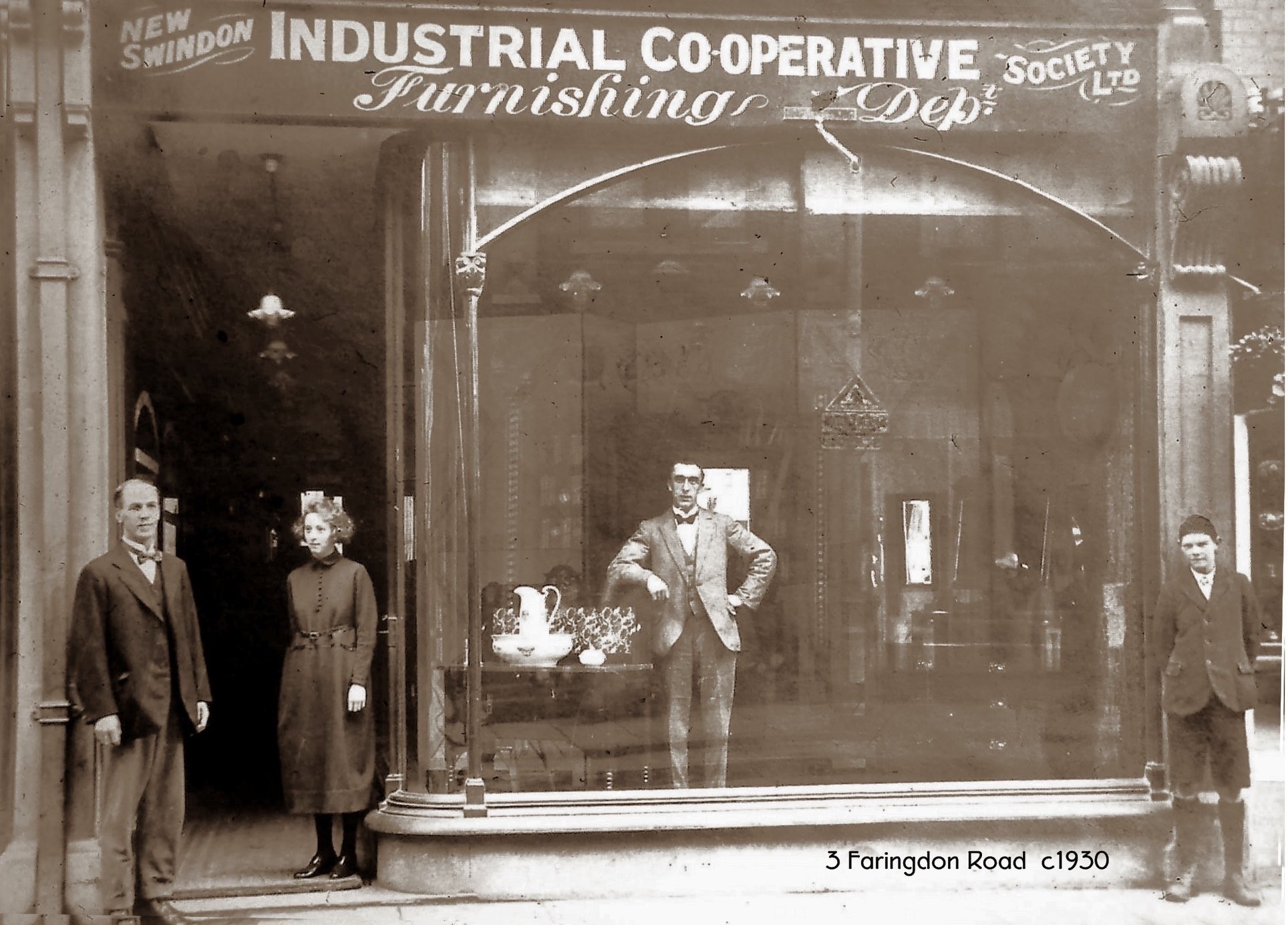 3 Farringdon Road circa 1930's - the building still exists.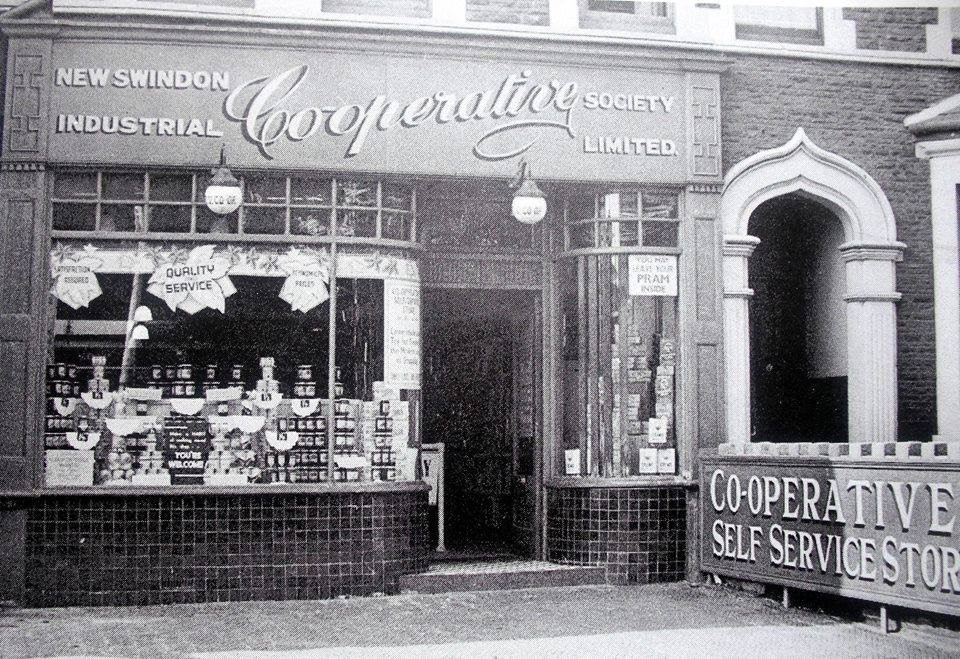 5 Park Lane, 1960. Currently a machine tool shop. I like the 'You may leave your pram inside' notice!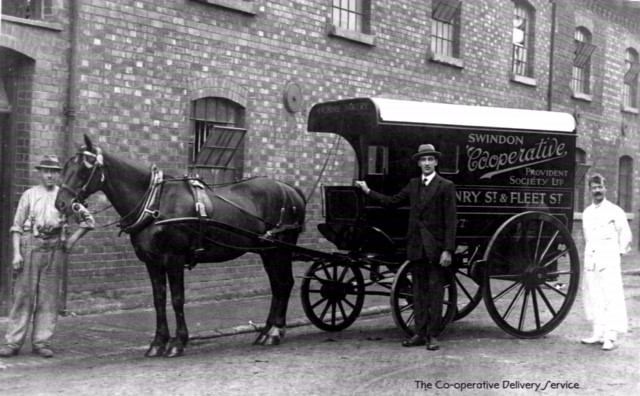 Home delivery, date unknown but looks like the early 1900's. Possibly taken outside the Model Bakery.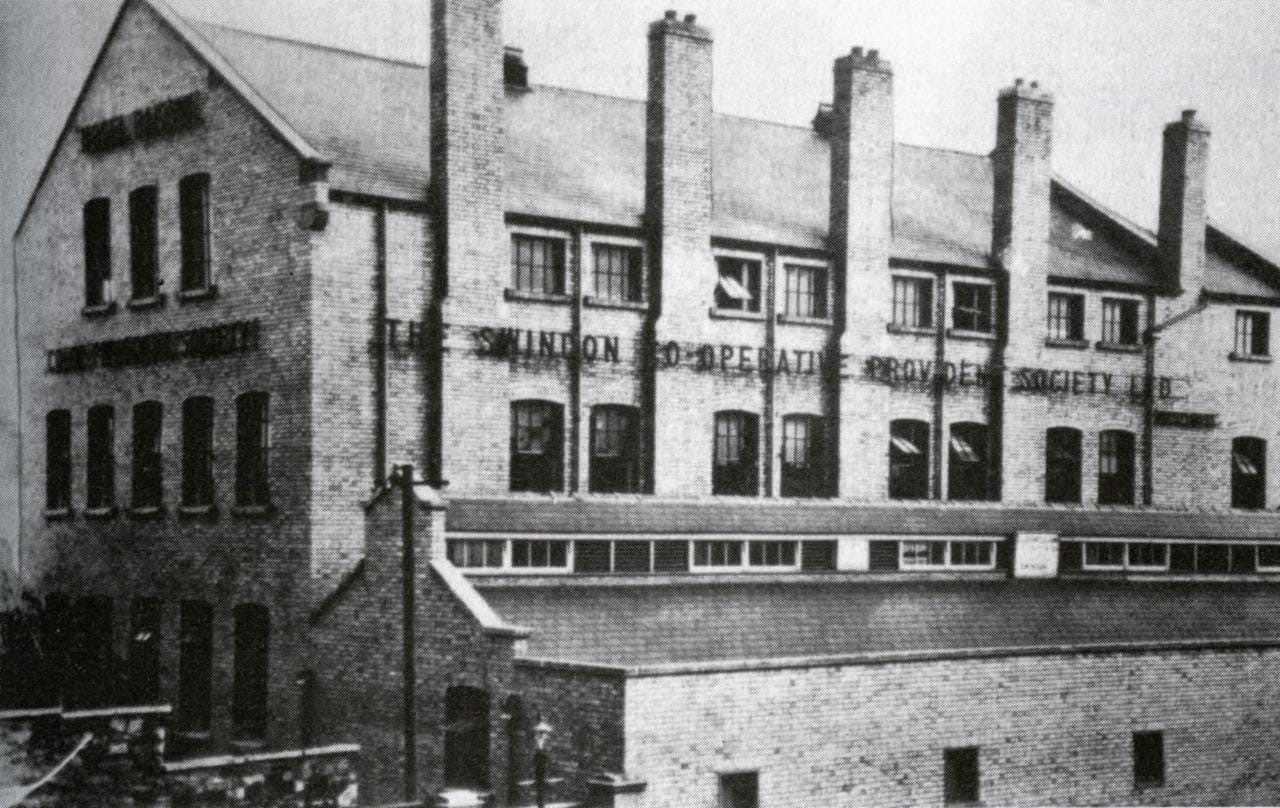 Model Bakery, Station Road, 1925. Long since demolished and redeveloped several times.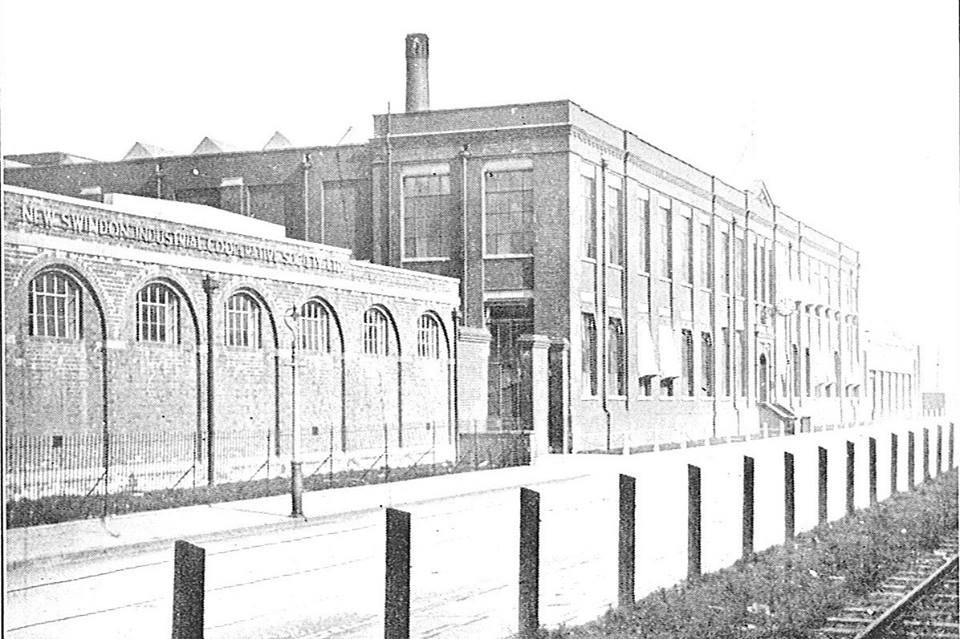 Co-op Dairy, alongside Wills tobacco factory, Colbourne Street, 1924.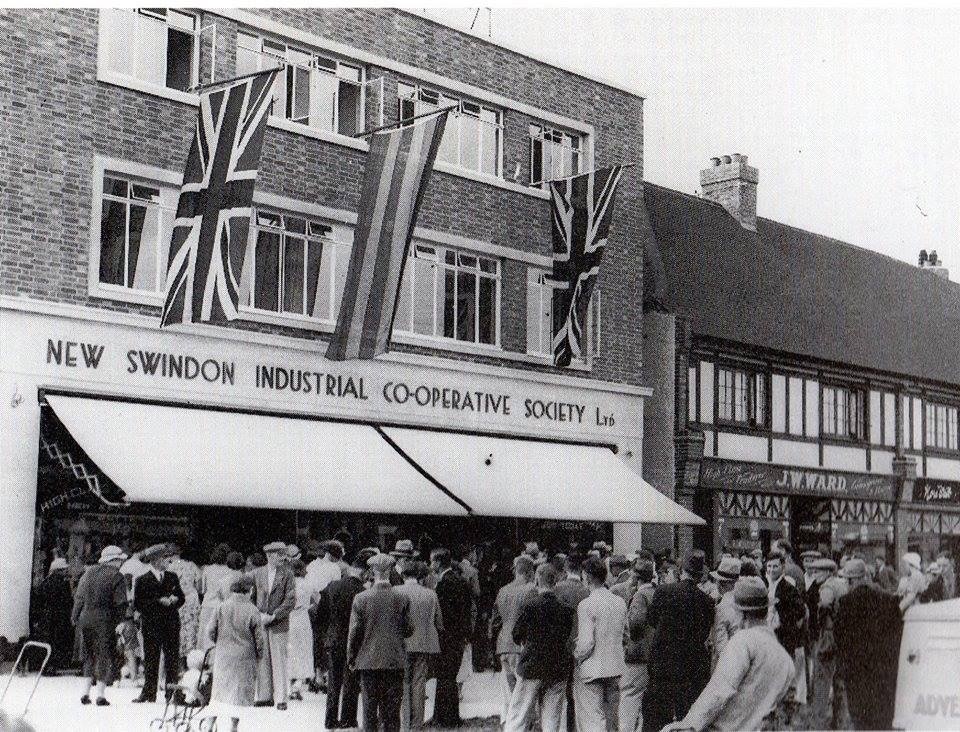 Opening of Clive Parade (Cricklade Road, Penhill) in 1938. Site is still trading, has been extended to the left.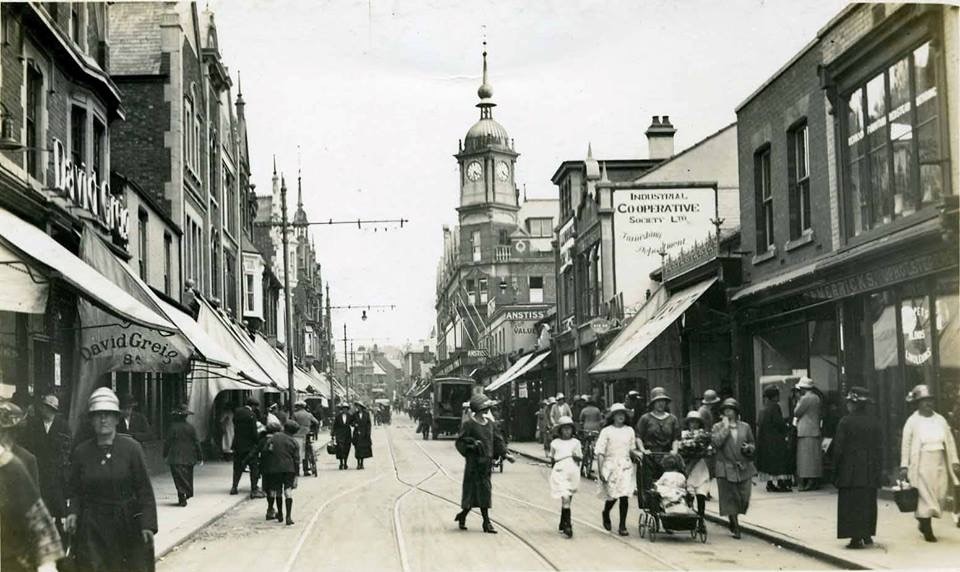 Regent Street, date unknown (the 1920s). Not sure if that was just an advertising hoarding or an actual shop, but it's long gone if it was – as are the trams!
Winchcombe Your Co-op Food store opening
I am delighted to announce that on Wednesday we opened the first of the former Warner Budgens stores in the picturesque village of Winchcombe, just outside Cheltenham in the Cotswolds. This is an exciting development for Co-op Midcounties which I announced in my blog last January.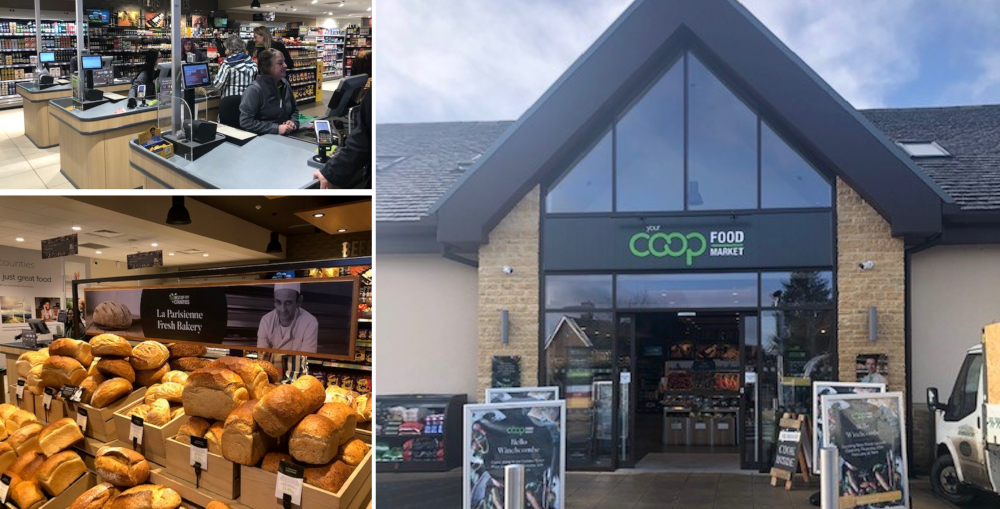 Like our Southmoor store, it will be branded as a 'Your Co-op Food Market' store which promotes local and artisan producers. Winchcombe will be the first of four former Warner Budgens stores to be rebranded in this way, the others being in Bidford-on-Avon, Broadway and Moreton-in-Marsh. I'm very proud to be expanding our retail estate in the beautiful Cotswolds region where there is an abundance of quality local produce and we already have our flagship Bourton-on-the-Water and Chipping Norton stores. The Winchcombe store, which will see three-quarters of the original suppliers kept, will again showcase the Best of Our Counties and an increased range of our own Coop products, providing even more choice for our members and customers.
Food Glorious Food judging has started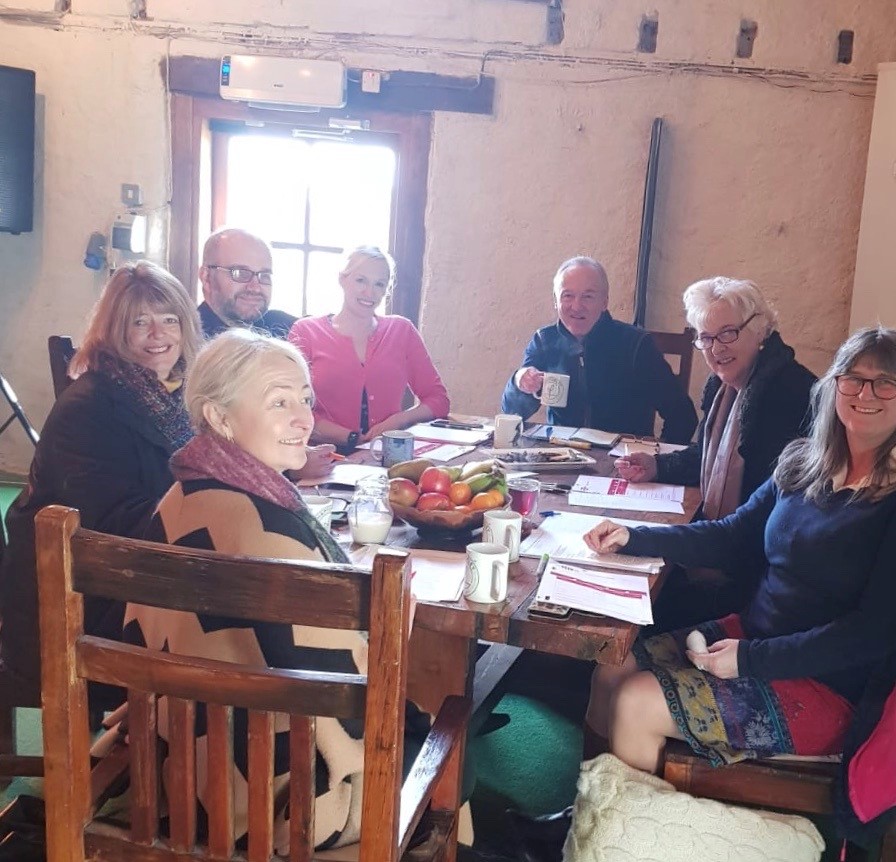 The first round of judging took place in our Food Glorious Food competition at the Happerley HQ, Willow Hill Farm, in Gloucestershire on Wednesday. I am pleased to say that this year we received a total of 61 applications, 6% more than last year and the standard and variety of applicants was again, exceptional. The high calibre of entrants ranged from enterprising farmers looking to keep their farms alive as they seek new revenue streams; to innovative drinks distillers and bespoke foodie creators!
Fortunately, last year's winner Deborah Flint brought a supply of her award-winning sausage rolls to keep everyone going! The eight finalists will attend a Dragon's Den style judging panel on Thursday 26th March at Hillside Brewery in the Forest of Dean. Watch this space!
Dementia training by the Alzheimer's Society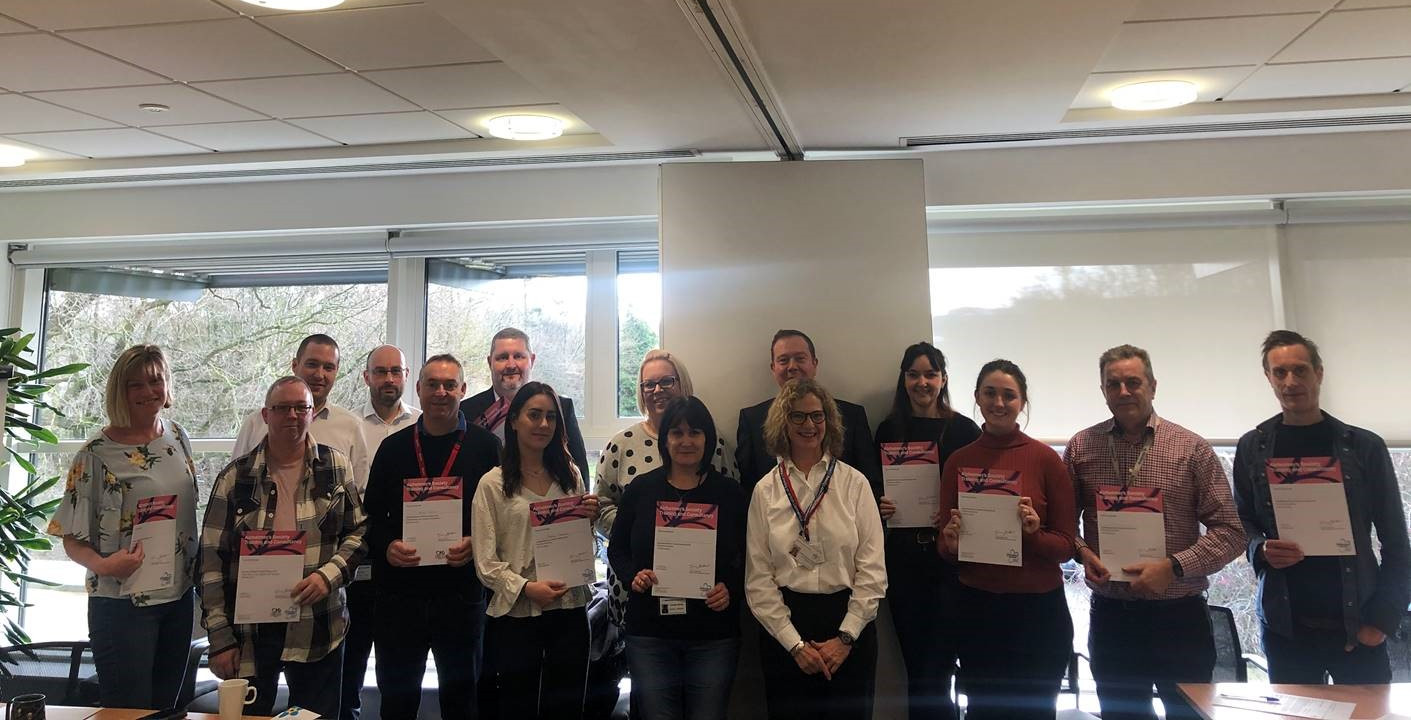 Yesterday several of our colleagues, alongside other retailers took part in Dementia training delivered by the Alzheimer's Society. This training was delivered in partnership with the Association of Convenience Stores (ACS), where I am a Board member. Dementia Friends will be celebrating their 25th-anniversary with a campaign to register 25,000 colleagues as Dementia Friends and I am proud that Midcounties will play its part in helping them reach this ambitious target.
Interns
I'm pleased to announce that Ellie, Patrick and Thomas, our supported interns from Warwickshire College who I met earlier in the year, will graduate today marking the end of their first placement with us. There will be a special ceremony this afternoon which I will report on in my next blog.
Oxford Brookes University
On Wednesday our Chief Values Officer, Pete Westall, talked to students at Oxford Brookes University about Values and Ethics in Business, he touched on our work combatting Modern Slavery. There was a lively panel discussion afterwards about the benefits of shared ownership and measuring success beyond profit.
Co-op Futures 20/20 conference
The Co-op Futures 20/20 conference held last weekend in Birmingham was a very good thinking session on some of the challenges and opportunities, that the co-op movement will face in the next 20 years. Chames Zaimeche, the Account and Tender Manager for the Phone Co-op based in our Manchester Office, attended the conference and has published a report of the conference which you can read below.
Co-op Futures 20/20 Conference by Chames Zaimeche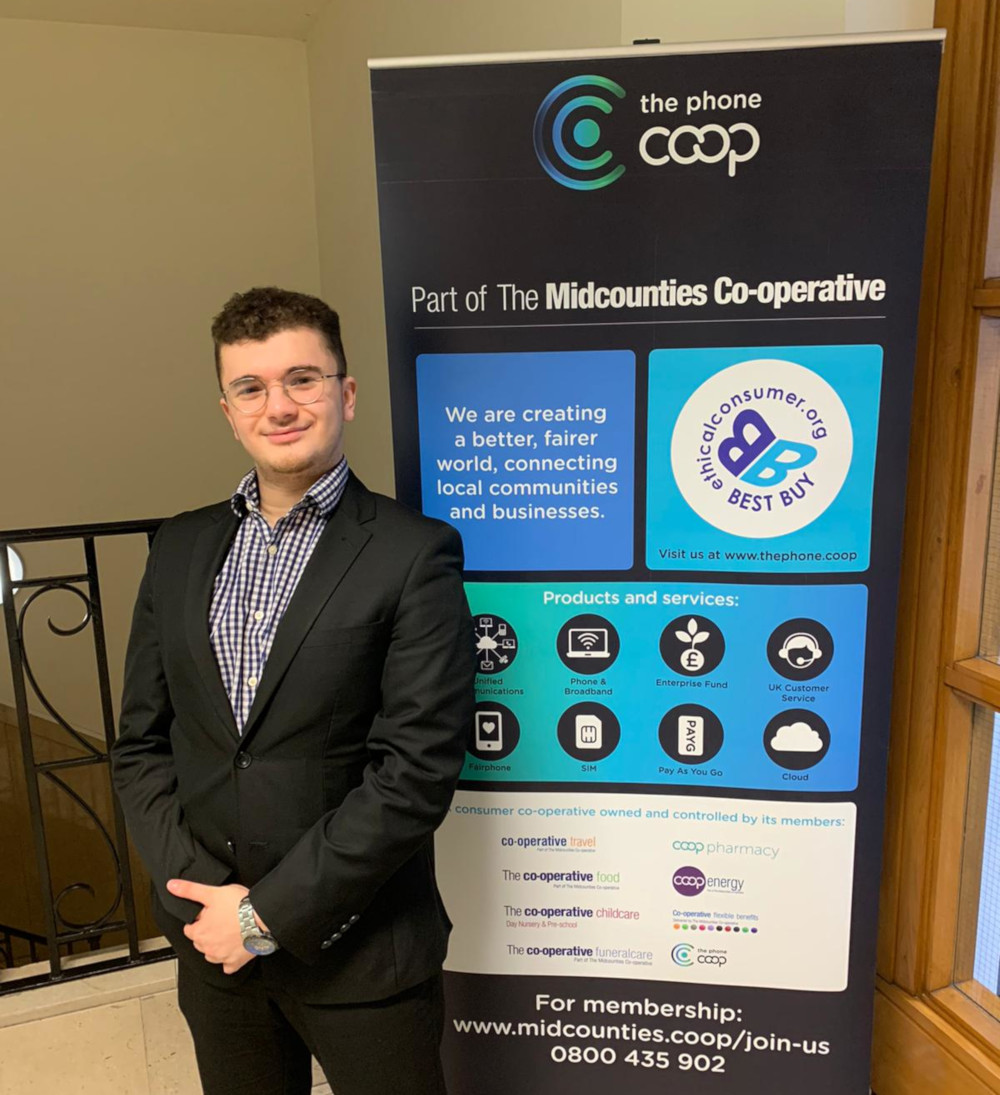 As a Midcounties colleague and member of the wider Co-operative movement, I was excited to attend the Co-operative Futures conference hosted in the proud city of Birmingham last weekend. I have never had the opportunity to attend the Co-operative Futures annual conference, due to the cost and time barriers. This year though, I was happy to receive a bursary for my attendance provided by Midcounties and the time from work taken to facilitate attendance.
The conference itself consisted of three key elements. First a look back over the last 20 years of the Co-operative development's agencies history. The peaks and troughs of being at the forefront of many key events in the movement's history. During this session, we heard from numerous leading lights of the movement including Ed Mayo, the outgoing president of Co-ops UK, Vivian Woodell, founder of The Phone Co-op and board member for Midcounties and of course our own Pete Westall. This session acted as a great way to familiarise co-operators both new and old with the recent history of the movement and its future.
As an individual attending the conference, I found it beneficial in a variety of ways. It was a great opportunity to learn about a range of exciting cooperative answers to issues ranging from prisoner rehabilitation, monolithic tech firms, the housing crisis and more! Overall the most valuable benefits were through developing a deeper understanding of how demographic shifts and crisis, both ecological and environmental, could potentially be used as a launchpad for a rebirth of the cooperative movement and a heightened significance of its intrinsic values.
Finally, we all committed to taking one aim or mission back to our relevant cooperative and wider community, in my case a commitment to champion the development of new cooperatives as a key aim for Midcounties to assess its success as an independent society. I am very thankful for the provision of my bursary to attend and strongly urge that we continue to facilitate this opportunity to live our values both within and beyond the Midcounties Co-operative.
Australian Bushfires Appeal
I want to thank everyone who came together and contributed to the Australia Bushfires Appeal co-ordinated by Co-ops UK. As a result of your generosity, we were able to donate £11,000 to help rebuild those communities most affected by the wildfire disaster.
Say it with Fairtrade Flowers & Chocolates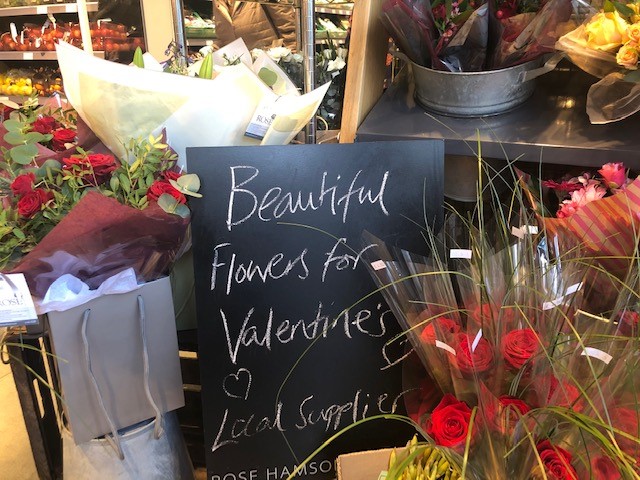 Finally, as you all know it's Valentine's day today, so if you haven't already bought your loved one a gift, why not say it with Fairtrade flowers and chocolates? By buying Fairtrade flowers or chocolates you'd be helping transform the lives of over 1.6 million farmers and workers in developing countries. All our roses sourced from Africa are 100% Fairtrade and we've also signed up to the new International Fairtrade Sourcing Ingredients model for flowers. This means you can double-check on the pack to be sure your flowers have been sourced responsibly. With Fairtrade Fortnight nearly upon us, which this year runs from Monday 24 February until Sunday 8 March, why not surprise that special someone in your life this Valentine's day with Fairtrade roses.
Did you enjoy this week's blog? why not leave me a comment by signing in below!