Learning & Development
"On the journey to achievement, you must be learning all the time"
John Patrick Hickey
Learning and development plays a key role in supporting you to develop your capabilities, skills and competences, enabling you to perform at your best and progress your career.
Our Learning & Development teams are committed to supporting you and your learning journey with Midcounties and are constantly innovating to improve learning and development for all our colleagues.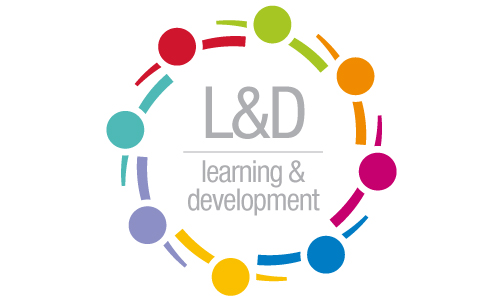 What can you expect from learning and development at Midcounties?
We want to make lives more rewarding and are committed to investing in a variety of learning and development opportunities to help our colleagues shape their own career path.
To find out more about our plan to do this please click here.
Quick Links
On i.learn, your online learning platform, you'll find a variety of courses from compliance training, refresher training, management resources and more, you'll be able to book onto some of our courses and to search useful documents, videos and links to help you learn and develop at Midcounties.
Contact Us
We hope some of the FAQs below might help answer your queries, but if you still can't find what you're looking for, please contact us...
For questions or queries about i.learn (our online learning platform) – i.learn@midcounties.coop
For general queries about learning & development or role-specific queries - societylearningdevelopment@midcounties.coop
For more information about apprenticeships – apprenticeships@midcounties.coop
Frequently Asked Questions
How do I log into i.learn?
Click here and use your Midcounties username and password to sign in. This is the same as your Kronos and your payslip. Watch this video to find out more - click here.
I can't remember my i.learn password or log in...
You can use FastPass to reset your password by clicking here. Please note - this will reset your password for all your accounts with your Midcounties username.
I recently joined the Society and don't have a log in yet, how do I get into i.learn?
Your line manager will receive an email with windows account details, this may be 24 hours after your start date. You can then choose your own password using our Fast Pass system by clicking here.
The below flowchart shows how and when the colleagues' accounts are created:

I've just started where can I go for more information about my role and Midcounties?
Your manager will be able to tell you everything you need to know about your role, your team and where to go for further information. Colleagues Connect is a useful source of information, where you can find the latest stories, helpful information and our Society policies.

You can also log into your online learning platform, i.learn, by clicking here. There you will find learning courses and essential health and safety and compliance training which may be needed for your role.
I'm looking to progress at Midcounties, where can I go for more information?
Take a look at the Career Framework Roadmap by clicking here and request a Career or Development Check In with your manager to discuss your options. You may also be interested in one of our apprenticeships or LEAP programmes – contact apprenticeships@midcounties.coop.
I recently moved to manage a new team but am still seeing my old team on i.learn, what should I do?
This takes effect once IFS has been updated (up to 2 weeks), managers are automatically assigned to their stores / teams.
I can't log into i.learn but I can access Kronos, payslips etc.
Email I.Learn@midcounties.coop most likely the account has been suspended.
Do I have to mark my colleagues exempt for different courses? For example, Age-restricted / PCI / DSS
No, once a colleague is marked exempt that applies to all courses. Colleagues should be marked as exempt if they are on Maternity Leave, Long Term Sick, or have specific learning requirements.
A great starting point when it comes to developing yourself is to request a development check in with your manager to talk about your development needs and create a Personal Development plan.
Your personal and professional development is important and we have a range of resources to help you build up your own awareness, knowledge and skills, enabling your performance to be great and for you to progress your career.
Our learning resources are available in many forms, ranging from articles, podcasts and video's, through to eLearning modules and Live Online sessions.
These resources can all be found within "Your time to focus on you" on our learning platform, i.Learn by clicking here.
Each trading group has its own dedicated learning area on i.learn. Please follow the links below to explore the wide array of learning resources that are available to you: