Your Regional Communities
Find out everything you need to know about our community strategy for 2022/23 and how together we will be working to engage even more with our members, colleagues and local communities.

We know it's important to have all the information you need in one place so we have created this page to enable you to have access to all the key information, priorities, interventions, and activities around the community strategy, so that you can easily reference and refresh as you need to.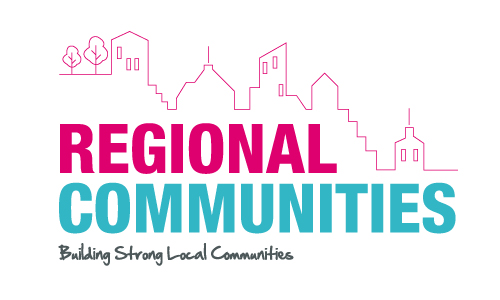 Our Strategy for 2022/23
Our aim for 2022/23 is to maximise the impact of the community programme, ensuring local members recognise the work we're doing, and we will achieve this by:
Putting the Food Markets at the heart of their communities in key trading areas developing and shaping a " Your Co-op Community Hub " solution in targeted stores

Actively drive involvement of members volunteering through our Litter Picking campaign

Encouraging colleague volunteer hours to be dedicated to supporting the litter picks, raising money for Defibs and local Charity Partners

All Regional Communities will fundraise for an additional 20+ defibs, with a view that these are all in place for Sept 2022

Maintaining & deepening relationships and fundraising for the current 22 Regional Community Charity Partners and 70+ Foodbanks

Continuing and strengthening our existing relationships with our Corporate Partners – Mind, Seaful and Go Beyond

Strengthening our relationships with charity partners, enhancing their partnership with us in any way we can, and for us to be seen as the local community connectors for all stakeholders

We will also continue to work with our agreed legacy partners, Cotswold Riding for the Disabled, Street Teams & The Outward Bound Trust

Building more partnerships with primary and secondary schools

Developing and continuing with our community grants funding opportunities, via the online application platform
Member Engagement / Volunteering
Getting involved and making a difference…
As a Society, we are striving to increase member involvement/engagement and provide opportunities for our members to join in 'in their Co-op' to make a difference locally.
The smallest of activities can and do have a real impact to help our members make a difference in their communities, to support this we're hosting community litter picks in each of our 20 Regional Community areas on a bi-monthly basis, you can find out more about your regional community by clicking here.
We want to show how proud we are of our local communities, through working together with our members, to tackle the issue of litter on our high streets, local green spaces, and residential areas.
To find out when and where these litter picks will be taking place, please click here.
Need help with a question about our litter picks – contact us at yourcoop.community@midcounties.coop
Saving Lives with Defibrillators
We're working to protect our members, customers, and colleagues by installing automated external defibrillators (AEDs) in the heart of our communities.
As a co-operative that puts our communities at the heart of everything we do, we believe that AEDs should be available to the community day and night so that they are there for anyone who needs critical first response cardiac support at any time.
All Regional Communities will fundraise for an additional 20+ defibs, with a view that these are all in place for Dec 2022. Click here to find out more about our partnership with Community Heartbeat Trust.
Need help with a question about our defib campaign or related fundraising – contact us at yourcoop.community@midcounties.coop
For Your Charity Partner
Your Regional Community will provide information on how you can get involved to support your local partner, this will combine with centrally organised Give at the Till events throughout the year – details of which can be found on our 2022 event calendar here.
Support of an annual Christmas Jumper day is very popular to help raise funds, however, please note this should be linked to your local Regional Community charity partner.
We will hold this as a centrally organised give at the till event fundraiser annually in early December. Details can be found on the 2022 Calendar of Events.
Support of National Fundraising Campaigns
The Society is happy for colleagues to get involved and support the following UK national fundraising campaigns by organising events at their sites:
Comic Relief/Sport Aid (March)

Children in Need (mid-November)

Royal British Legion Poppy Appeal (late October/early November)
We will communicate out to our colleagues prior to each campaign to let everyone know the dates they can support along with a few great ideas for fundraising. Please note that these are the only national campaigns that the Society supports.
Your Charity Partner Fundraising PLU
The money raised by our colleagues in the Regional Community Areas and Keeping it Local Sites for their charity partners will make such a difference to those groups working in the immediate local community.
It is good practice to bank funds on the same day as they were raised; no monies must be left unaccounted for in your branch safe at any time.
To ensure that all money raised is correctly banked it is very important that all sites follow the correct process for banking either through a PLU code (Food Retail/Post Offices) or via a cash statement/online statement (for all other trading groups).
Food and Post Office Sites in a Regional Community Area will have a unique code (as detailed below) with all other trading sites continuing to record funds raised via their normal cash statement return clearly noting the text for the credit as REGIONAL COMMUNITY CHARITY PARTNER...
Remember! These PLU Codes must only be used for the purpose of banking your Fundraising Partner money - no other fundraising monies (e.g. annual charity campaigns such as Children in Need or ad-hoc collections your site may have taken for another local cause should be banked to this code)
| | | | | |
| --- | --- | --- | --- | --- |
| RC AREA | PLU NO | | RC AREA | PLU NO |
| Bicester | 8605 | | Sedgley & Dudley | 8610 |
| Banbury | 8608 | | Shrewsbury | 8607 |
| Bucks (combined Aylesbury & High Wycombe RCs) | 8609 | | South Staffs Villages | 8619 |
| Cannock Chase | 8620 | | Stroud | 8611 |
| Central Oxford | 8601 | | Swindon | 8616 |
| Cheltenham & Glos | 8614 | | Walsall | 8617 |
| Cotswolds (sites 169,316,475,479,485,8673) | 8612 | | West Oxon (sites 5627,70,173,174,4073) | 8606 |
| Forest of Dean | 8603 | | White Horse | 8604 |
| Kidlington & NW Oxford | 8602 | | Wolverhampton | 8615 |
| Leamington & Warwick | 8613 | | Wyre Forest | 8618 |
Keeping it Local Sites will use only code PLU102, again for Food Retail/Post Offices this is used at the till, for all other traders please use your normal cash statement return process clearly stating the credit as SOCIETY CHARITY PARTNER (Mind & Seaful).
If you have not used your PLU for a while, then you may need to reactivate this in the back office system...
Activate your relevant PLU in Food Stores
In some cases, sites may need to manually activate the PLU on the till – this is easily done by following these simple steps: -
Go into the 'back-office system' on your tills

Go Main Menu

Click on Price & Product

Click Unknown Item

Click on New

Enter the new PLU

Click Yes
The PLU will now activate and be ready to use.
REMEMBER! You can report the time taken to count and bank these funds as volunteer hours; do this in the normal way via your dashboard in Colleagues Connect.
The Community Team is on hand to help with any queries you may have regarding banking money raised – contact us at communityteam@midcounties.coop
In-Store Collections by Charity Partners & Community Groups
For many years we've been involved giving local groups the opportunity to raise funds by means of a tin collection / bag pack or raising awareness of their group by putting up an information stand within a larger food retail trading branch local to them; we realise that raising funds and awareness is a vital part of ensuring the sustainability of many groups, which is why we are pleased to be in a position to help to do this through organised collections/information displays in-store.
Please click here to find out more about the guidelines around in-store collections.
Our Community Partners
We have well over 100 existing community partners that Your Coop works with, these include:
22 Regional Community Charity Partner

3 Corporate Charity Partners

65+ Foodbank Partners

50+ School Partners

3 Legacy Partners
Regional Community Charity Partners
We look for opportunities where the support of our Regional Communities programme can help make a difference! Working together with our colleagues and members join for community projects that benefit those who work, live and learn around us. Click here to see who are Regional Charity partners are.
Corporate Charity Partners/Legacy Partners
The Society has been, since 2020 working with our Corporate Partners – Mind and Seaful. These partners are supported by our sites which do not fall into a Regional Community area and therefore support our national corporate partner on a fundraising level in our Keep it Local sites. Our Travel group supports the charity Go Beyond.
We will also continue to work with our agreed legacy partners, Cotswold Riding for the Disabled Street Teams & The Outward Bound Trust.
Find out more about the work of all of our corporate/legacy partners by clicking here and scrolling down to the charity partner section.
Why Are We Supporting Food Banks?
Food poverty in the UK has been on the rise for a number of years, with over 2000 food banks now supporting the most vulnerable in communities up and down the country. The past two years have been particularly tough for many people in the UK and have seen a sharp rise in demand for food banks.
We have over 65 food bank partners across our trading areas, helping to support the most vulnerable in our local communities through funding and collection boxes in our food stores.
Click here to see a list of the partners we work with for foodbank support.
Partner Schools
Young people are our future co-operators and leaders, we work hard to build sustainable, long-term relationships with our local schools and youth projects to help young people be the best they can be.

Our Co-operators of Tomorrow programme creates and fosters an environment that provides opportunities to influence, inspire and inform young people to recognise, adopt and champion co-operative values and to be the best they can be.
The Society has partner schools situated across our trading area and in each of our Regional Community Areas we have preferred schools that colleagues work with to deliver workshops such as Fairtrade and employability skills. We also offer work experience and work placements to young people at school and adults returning to work, which allows them to develop employability skills and experience the world of work.
You can see our list of partner schools by clicking here.
Need help with a question about our community partners – contact us at yourcoop.community@midcounties.coop
Community Grant Giving
Amazing things can happen when local people work to make their communities better….
What Is Happening With Our Funding Opportunities in the Coming Months at Your Co-op?
We are very excited to be starting work on revamping our existing funding opportunities, and whilst we will not be making radical changes please be assured that we will continue to support our local communities with access to grant support, we do want to make changes to address accessibility, diversity and inclusion of community-led projects and therefore this will require the existing platform to be upgraded to support these changes and ways of working to help us do this.
With that in mind have paused our two existing grant programmes from 14th March 2022 for new applications while we work on this. 
We're expecting a new grant-giving programme to open around September 2022. So please keep an eye out on Colleagues Connect or your member communications and store information or refer to the grant website pages to check in with any updates.
Need help with a question about our funding offering? Contact us at yourcoop.community@midcounties.coop
2022 Calendar of Events
Click here to view the 2022 calendar of events.