Colleague Council
Here at Midcounties we believe that by involving you and communicating matters concerning the Society, it will lead to improvements in performance and the success of our business.
Some information on this page is private. Sign in to view:
Your Colleague Council co-ordinators & reps
How to become a Colleague Council rep
Minutes from previous meetings
Sign in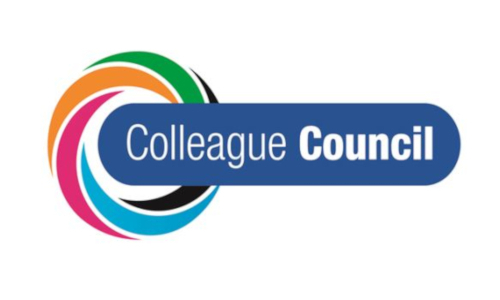 Who we are & what we do
The purpose of the Colleague Council is to provide a channel of communication directly from colleagues to The Executive, with the aim of improving communication to and from all workplaces. The councils have the full support of the Executive and each meeting is attended by the Chief Operating Officer who will give trading group updates, listen to feedback and give responses to your agenda items.
Any agenda items that are recognised as being a Society level issue or may have an impact on more than one Group, are taken forward twice yearly to the Executive Council that is chaired by Phil Ponsonby the Group Chief Executive Officer.
Colleague Council Toolkit
Below are documents that you may find useful as a Colleague Council Rep: