Microsoft Teams
Microsoft Teams enables any colleague to get in touch with any other colleague at any time, in any place.
Teams is your complete communication tool that incorporates a chat facility, video and audio conferencing.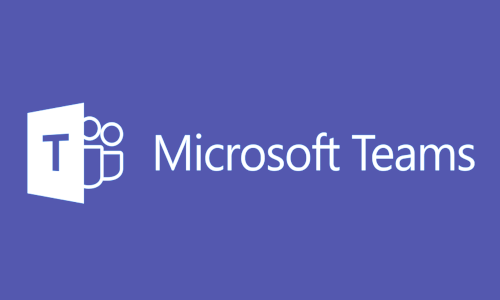 What are the benefits of using Teams?
With Teams, you no longer need to jump between Microsoft 365 application. You can:
Schedule, record and participate in online video meetings

Use Teams on your desktop, tablet or mobile device

Screen-sharing for help, tutorials, technical support and more

Host webinars

Instant messaging - build groups and keep up to date with your team remotely

Teams Meeting Rooms

Work collaboratively by using other applications such as Planner and OneNote
When should I use Teams?
When arranging a meeting you should ask yourself the following questions...
Why do I want this meeting?

Is a physical meeting the most time and cost-effective way of achieving your goal?

Could I use Teams to hold this meeting?
If you ever find yourself unable to get into work due to adverse weather for example, then you can use Teams to keep in touch with your team and to join meetings!
Teams For Business Rooms
We have a number of rooms set up already to use Skype at Warwick Head Office and at the Waterfront. With the addition of Teams facilities to come once the restrictions on office access are relaxed.
Where are the Teams rooms?
Warwick Board Room (Please note, you will need an exec member present in order to use this room as per the current policy)

Warwick Meeting Room G1

Warwick Meeting Room G8

Warwick Meeting Room F3

Waterfront, Boardroom
Having trouble using Teams?
If you're struggling to get going with Teams or just have a quick query, then check out our useful guides below:
If you are unable to login or are experiencing technical difficulties, please log an incident in ServiceNow for support. Log your incident under the below category:
Software > Teams