IT Support & Guidance
This page provides an overview of how IT works and some key guidance on how to use our services and deal with common issues.
If you do face an issue, we will always ask you to log a ticket via the service portal (ServiceNow) as this helps us to measure our performance and helps us to share your issues with 3rd parties. If you're not sure what to do then please log a ticket.
In the manager's section you will find guidance on the main things to be aware of, an overview of the main systems and links to further information, and help on processing IT for starters, movers and leavers.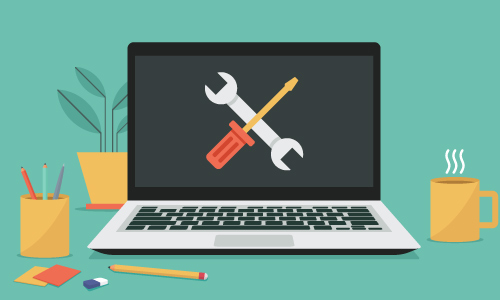 If you are a manager, you will find guidance on the key things to be aware of, what to do if you have an IT requirement and help on processing IT for starters, movers and leavers. Please also refer to the guidance for colleagues and encourage colleagues to bookmark and refer to this information to help them understand and access IT services.
There will likely be additional IT systems that you / your team will use as part of role responsibilities. As these are specific to your trading area / department / role, contact your manager for details of and how to access these systems.
Important – Regardless of who supports a system, all incident and requests should be raised via ServiceNow. Selecting the correct category will ensure the request is automatically routed to the correct support team.
The information on this page is private. Sign in to view manager's content by clicking on the button below:
Sign in
We want this information to be as useful as possible – if you have feedback on what you have found useful or what could be improved or added, please let us know using the Feedback option below (thumbs up/down).