My Pay
As a colleague, you'll be paid every 4 weeks, which means there are 13 pay dates in a year. Below are the dates on which payment will be made.
Your payslip will be issued every payday. If you have any queries about your pay, you must raise this with your immediate supervisor or manager, who will check the information submitted for you and if necessary, contact the Payroll Department on your behalf.
To find out more about your furlough pay & how it's calculated, please click here.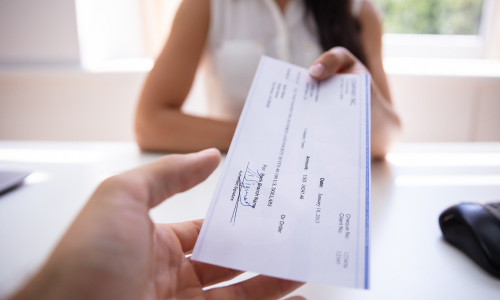 How to view your payslip
You can view your payslip via an online portal. This portal is accessible both in and outside of the Society network so that you can have visibility of your payslip at any time. You can either watch the video above or read the user guide for information on how to view your payslip.
If your employment ends with the Society, it will be your responsibility to ensure that you save a copy of your historic pay slips as you will no longer have access to the online portal once your employment with the Society has ended. If you are due payment once you have left the Society, Payroll will send out your final payslip in a paper format to your home address.
Please note that the payslip portal is not compatible with Apple products at this time.
Pay Dates:
• Fri 15th January 2021
• Fri 12th February 2021
• Fri 12th March 2021
• Thurs 8th April 2021
• Fri 7th May 2021
• Fri 4th June 2021
• Fri 2nd July 2021
• Fri 30th July 2021
• Fri 27th August 2021
• Fri 24th September 2021
• Fri 22nd October 2021
• Fri 19th November 2021
• Fri 17th December 2021
How is my pay calculated?
For the purposes of calculating wages and other payments, our working week is Sunday to Saturday.
Your basic pay is calculated depending on whether you are an hourly paid or a salaried colleague, as follows:
For hourly paid colleagues - basic pay is calculated as (hourly rate x number of weekly contracted hours) x4

For salaried colleagues - basic pay is calculated as annual salary ÷ 52 ÷ contracted hours
You will find that adjustments such as overtime, sick pay etc may be processed and paid in the following pay period dependent upon the deadlines for payroll submission. The actual dates for your adjustments for that pay date can be found here.
P60 form
Your P60 form confirms your earning for the previous tax year. They will only be available for colleagues who:
Are employed on 5th April of the relevant tax year

Received a payment before the 5th April
Your P60 is an important document and should be kept for a minimum of 3 years, the Society advises 6 years, as HMRC can request this information at any time.
You can access your P60 the same way as your payslip. The P60 form is under the March payslip. Simply click into the March payslip and you should see your P60 form.
Career Framework Society Wide Salary Ranges
Career Framework Society Wide Salary Ranges
Every role in Midcounties has been levelled using a nationally recognised job grading framework. This enables us to 'size' roles against other employers and ensures that we can benchmark our salaries. As with most businesses the pay bands for each level are broad as they have to accommodate a number of different roles from a diverse set of industries.
As you know Openness is one of our core values at Midcounties and so we have taken the decision to publish the Society pay bands for each career level. This will ensure that you know how your pay could change if you were to move around the career framework. It's important to remember that there will be lots of different salaries within a band and it is very rare to stay in the same role and progress within a pay band, other than to recognise a cost of living increase. The aim is not to get to the top of your pay band. Your position within the pay band will be based on the market rate of your role. It will enable you to see how, focusing on your development, you may be able to get to the next level up and the increase that may result from this. We will continue to have the specific rates for roles within our Trading Groups that we negotiate with our Union at pay review but we have ensured that all of these rates sit within the relevant Society pay bands.
Level

Minimum

Mid-point

Maximum

1

Used for Traineeship and Apprentice roles

2

£14,000

£17,500

£21,000

3

£15,200

£19,000

£22,800

4

£17,500

£23,400

£28,080

5

£19,000

£25,330

£31,700

6

£25,000

£33,330

£42,000

7

£36,000

£50,000

£54,000

8

£52,000

£65,000

£78,000

9

£68,000

£85,000

£102,000

10

Spot Salaries

11

Spot Salaries

12

Spot Salary
Click here to access the updated Pay Policy
Managers
Some information on this page is private. Sign in to view:
Deadlines and Key Tasks to Ensure an Accurate Payroll
Sign in