Why Join Usdaw?
Usdaw is 'Here to Help You' whatever your job and no matter whether you are employed on a full-time, part-time or casual basis.
Usdaw provides advice and representation to workers in many different workplaces. We understand the challenges faced by workers to get a fairer deal in pay and conditions.
Usdaw can help you have a voice at work - and the more members there are at your workplace then the stronger the voice of the Union will be.
To find out more about how Usdaw can support you click here.
If you would like to join you can click here.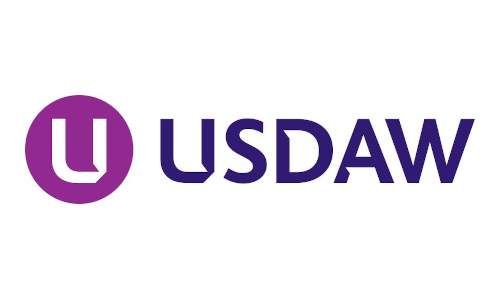 2021 Update
"I have the pleasure of overseeing and maintaining the Society's relationship with Usdaw, the Society's recognised union. We enjoy a strong, proactive relationship and we engage on all aspects of a colleague's employment including pay negotiations, working conditions and colleague benefits.
The Society meets with Usdaw representatives regularly to ensure they are kept up to date with any developments within the Society, so we can obtain their valuable feedback and input to any proposals, to ensure that our colleagues receive true representation. Usdaw also have the ability to raise their members' concerns to the Society so that they can be formally reviewed and addressed as well as requesting the Society to assist engagement in their campaigning for better working conditions, especially around Freedom from Fear which the Society actively supports.
Our relationship has never been tested as much as it was during the height of the Covid-19 pandemic which turned the world upside down in March 2020 and caused significant changes to the way we work and operate in the Society. I am pleased to say that the Society's relationship with Usdaw went from strength to strength during this time. Together we actively engaged to ensure that a colleague's health, safety and wellbeing were at the forefront of every decision we made in unprecedented times.
I would actively encourage any colleague to become a member of Usdaw and take full advantage of all the benefits their membership brings. If you are already a member, I would also encourage colleagues to look at wider opportunities their membership may bring for example becoming an Usdaw colleague representative."
Nick Porter
Head of Colleague Relations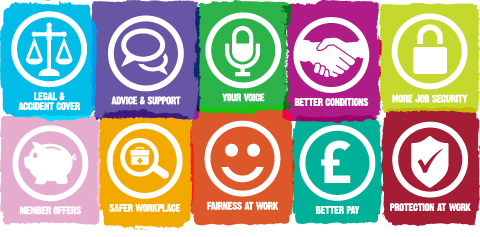 10 Good Reasons to Join Usdaw
To find out more about why you should join Usdaw, more detail about the benefits and how to join, please click here.
Help and support with problems at work
Representation for grievances and disciplinaries
Pensions advice
Representation over contract changes
Protection from unlawful discrimination
Cash benefits in times of need
Free advice amd representation on pay and conditions of employment
Free will-writing service for you and your partner
Protection from unfair treatment
Health and safety advice
Improve job security
Protection from bullying and harassment
Training, education and Lifelong Learning
Feeling you're not on your own
Legal Plus - free legal assistance for accidents. 100% of compensation is yours with no deduction
Free initial legal advice scheme about any non work-related problem
Find your local Colleague Union rep