Mental Health & Wellbeing
The Society is committed to supporting all our colleagues with their wellbeing, whether that be through training, tools or resources.
This wellbeing area is designed to be easily accessible for all colleagues to access associated information to support their wellbeing, which also includes the support colleagues can access through our employee assistance provider – GroceryAid.
What is GroceryAid?
GroceryAid is the national charity that helps people across the whole of the grocery industry (please note for Midcounties Co-operative GroceryAid will cover all colleagues), providing emotional, practical and financial support.
Further details of the support they offer can be found further down this page, and you can also find out more by watching their video below...
Helpful Contact Information
GroceryAid are here to support you 27/7, 365 days a year, you can get in touch and find out more via the contact details below:
Phone - 08088 021 122
Live Chat - click here
Website - click here
What Services Do They Offer?
GroceryAid provide a wide range of vital services including mental health support, financial grants, face-to-face counselling, & much more
You can find out more by clicking on the boxes below...
Financial Grants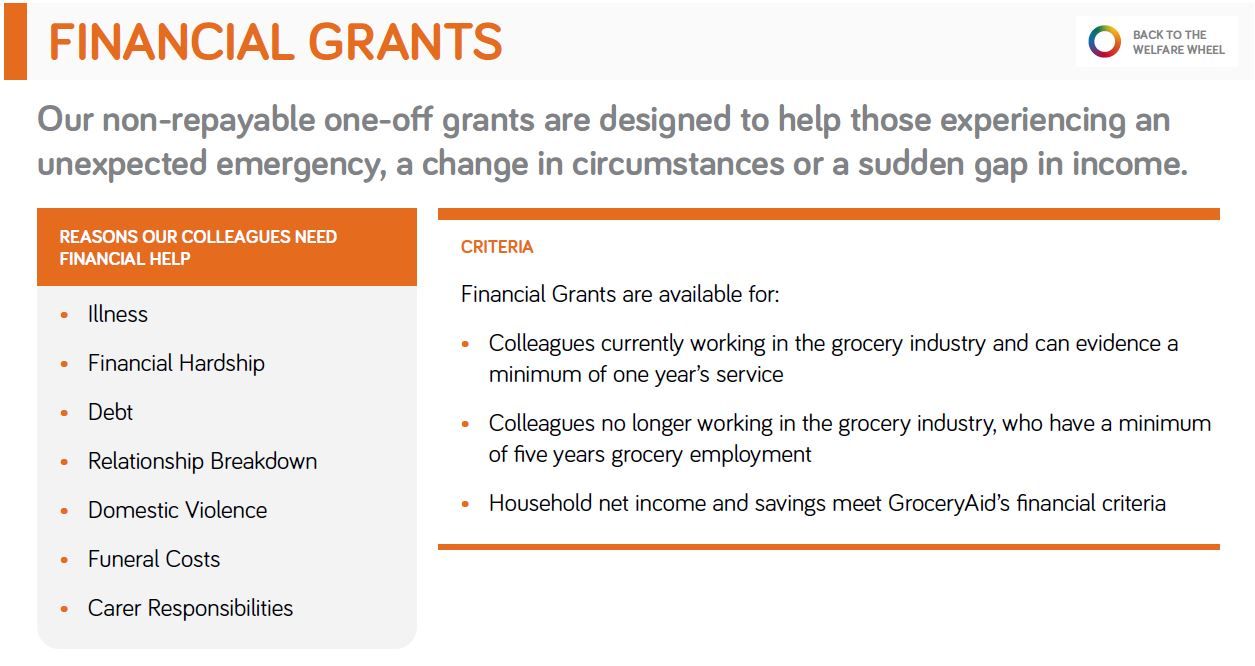 Covid-19 Fund & Advice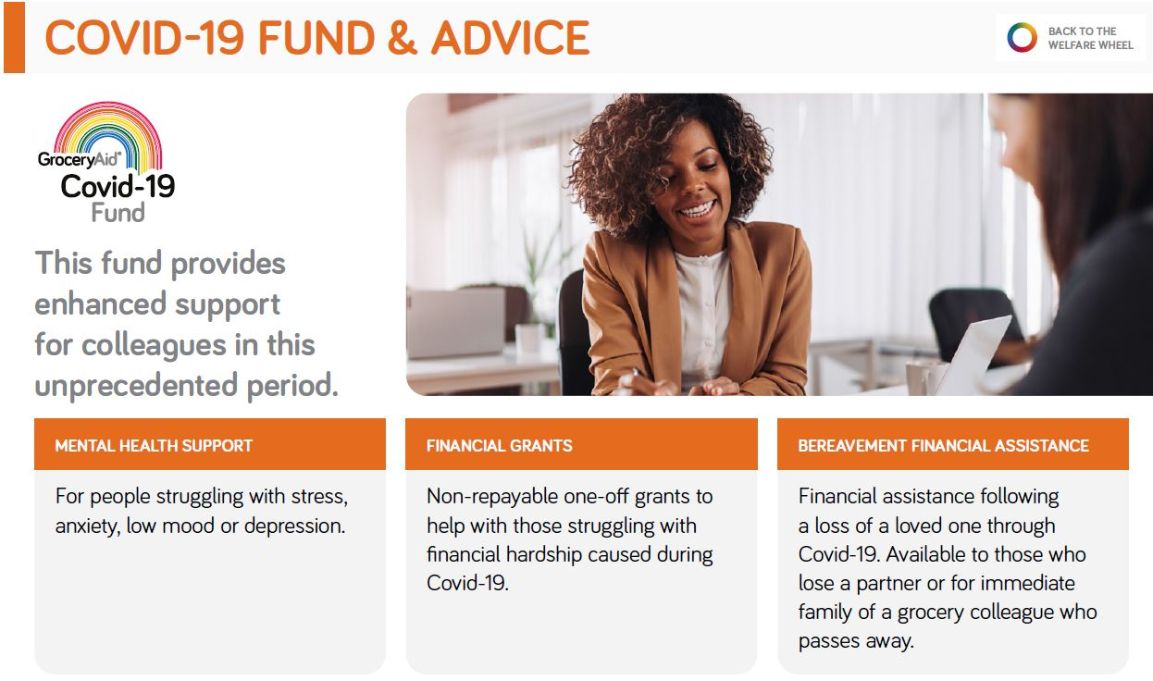 Family & Relationship Support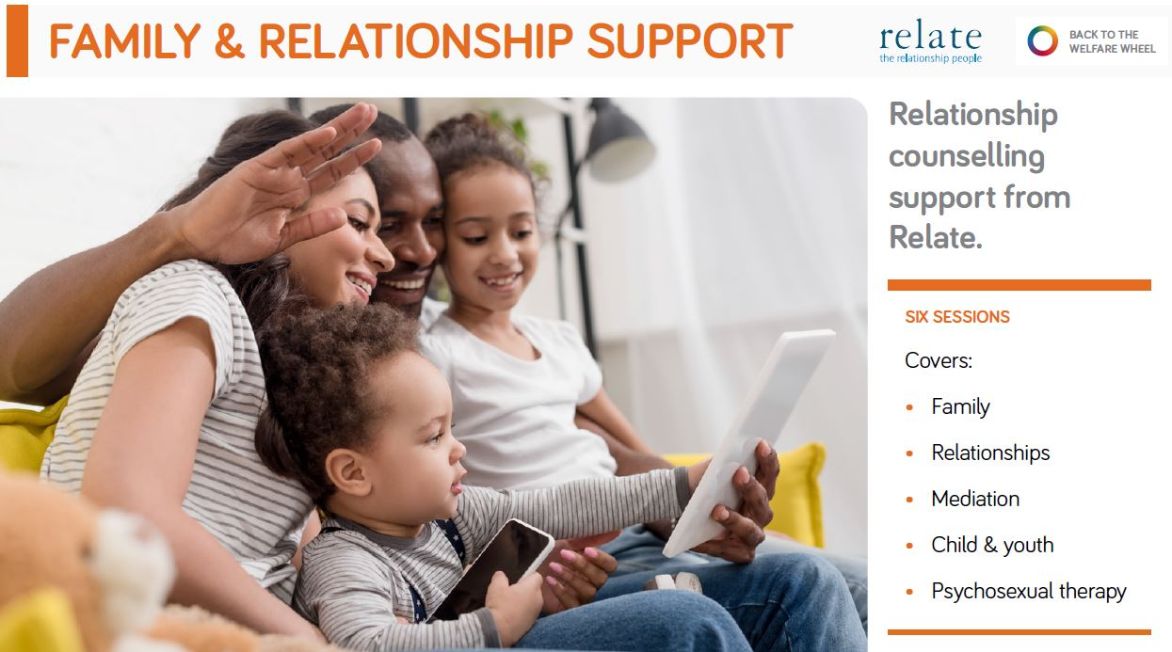 Workplace Critical Incident Support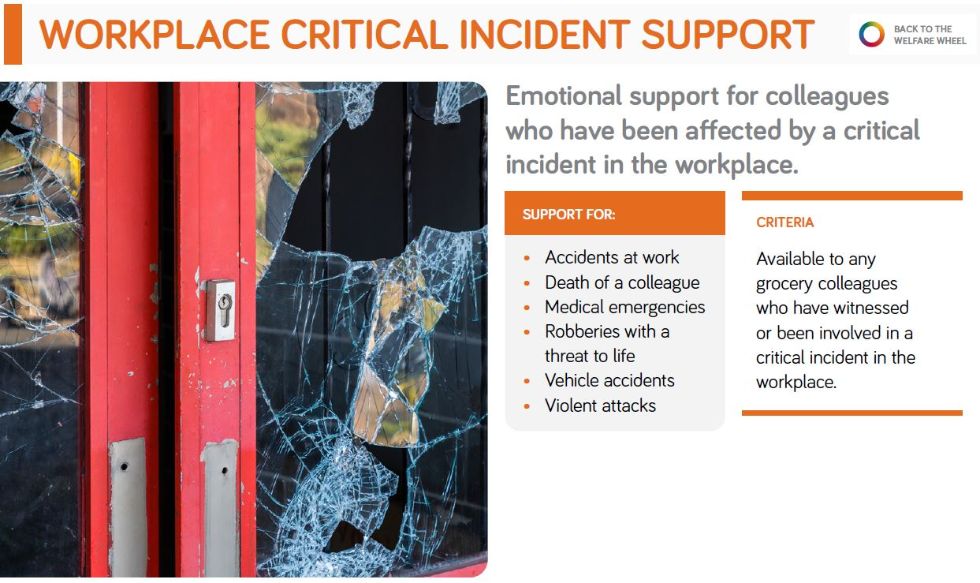 Management Support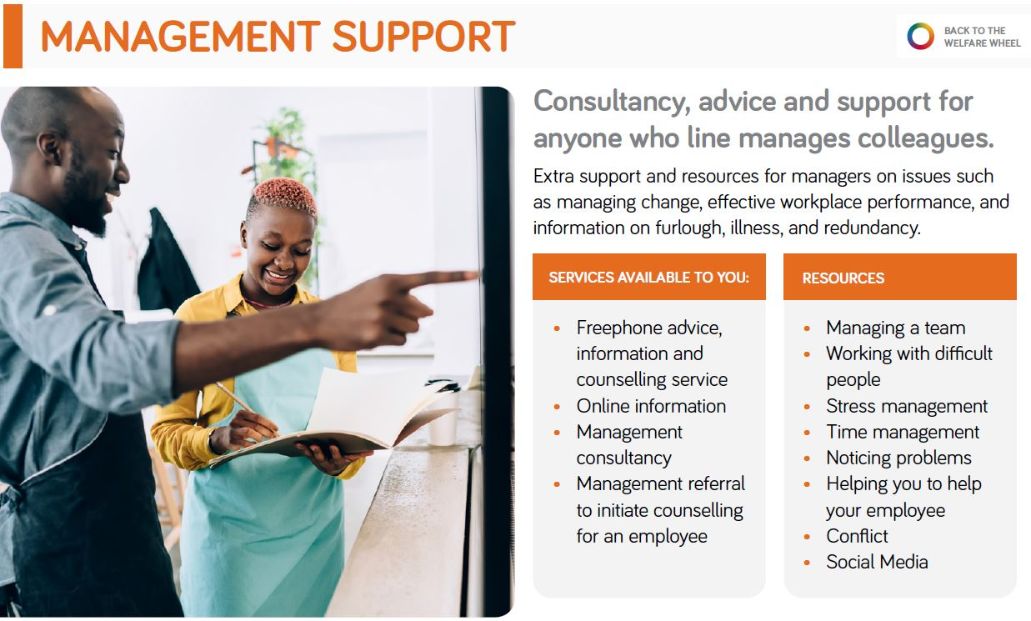 Telephone Information Specialists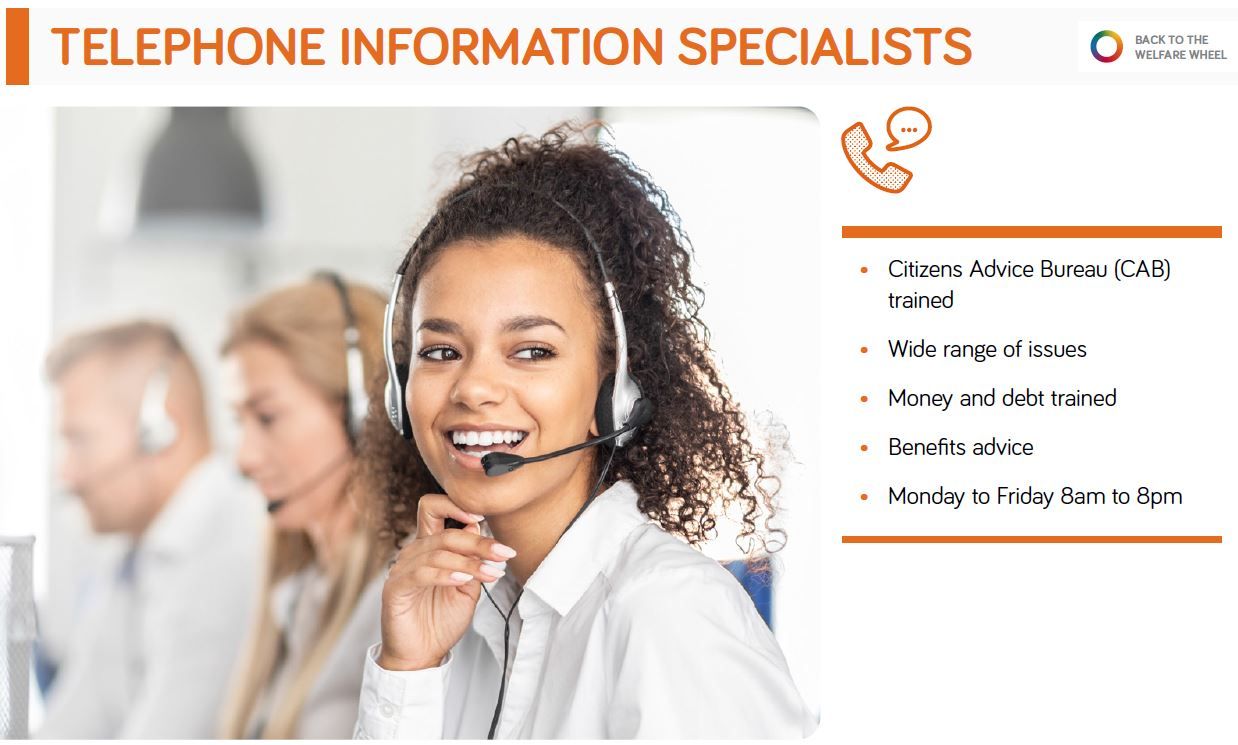 Debt Advice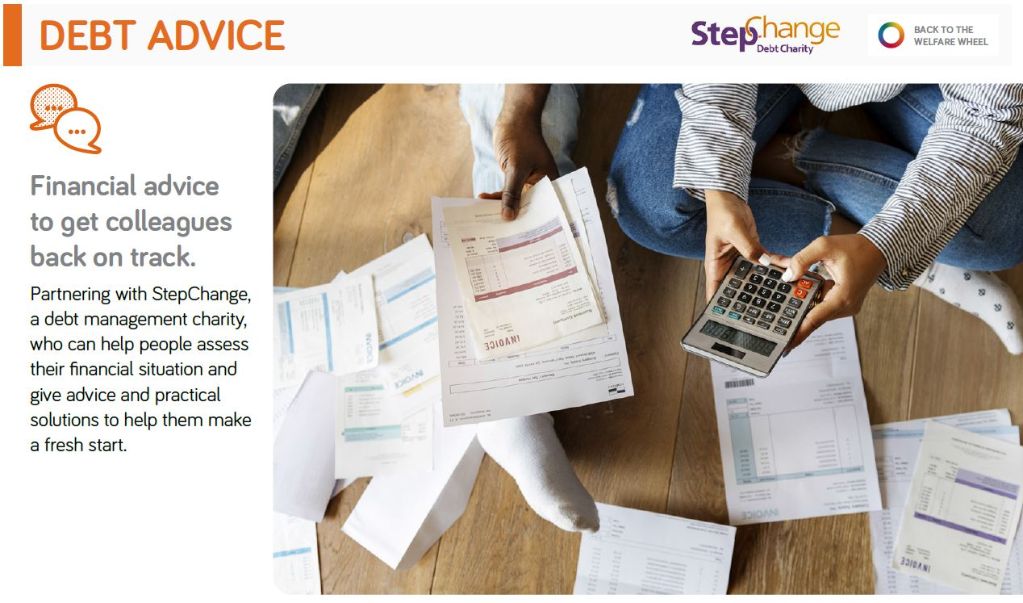 Gambling Support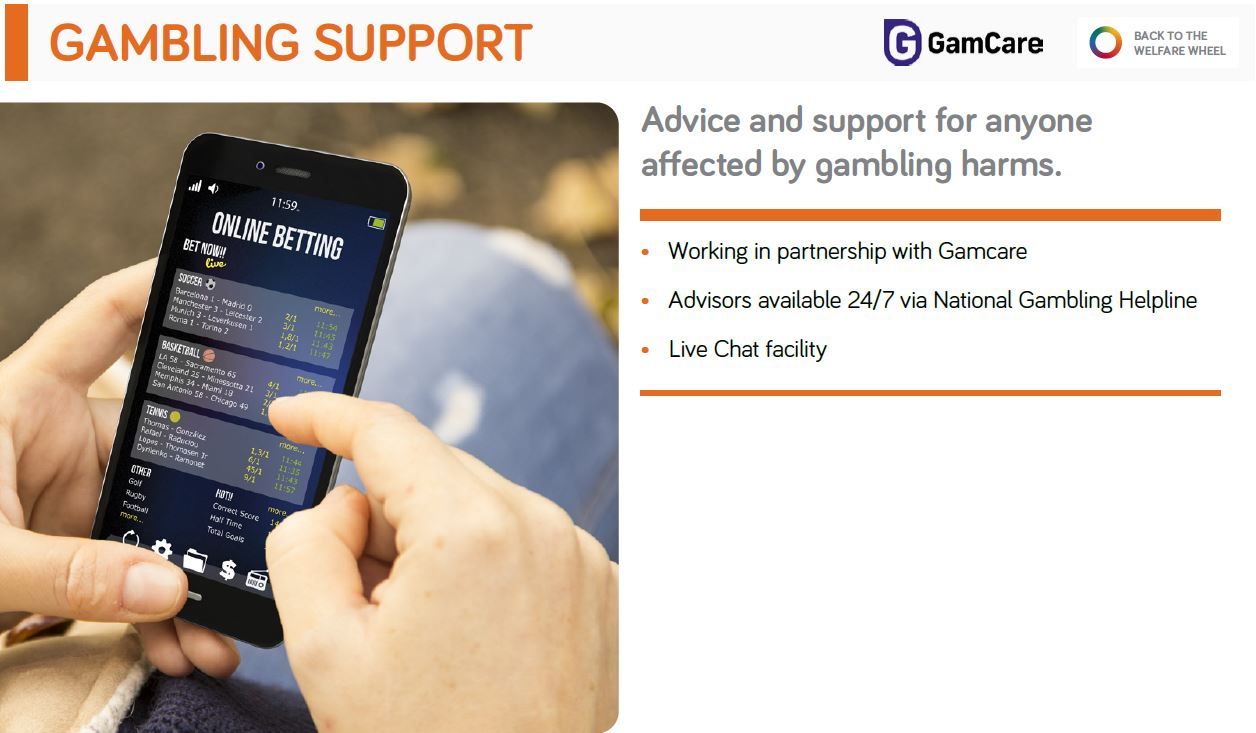 Legal Advice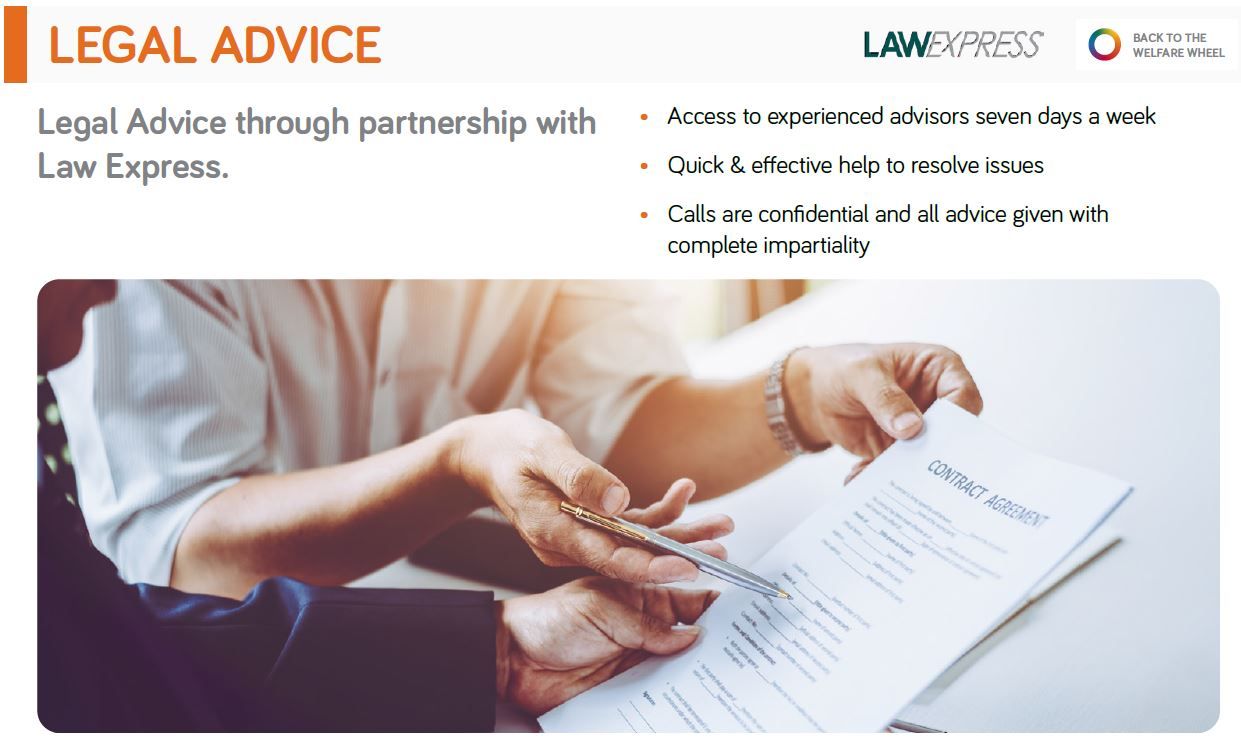 Back to Work Support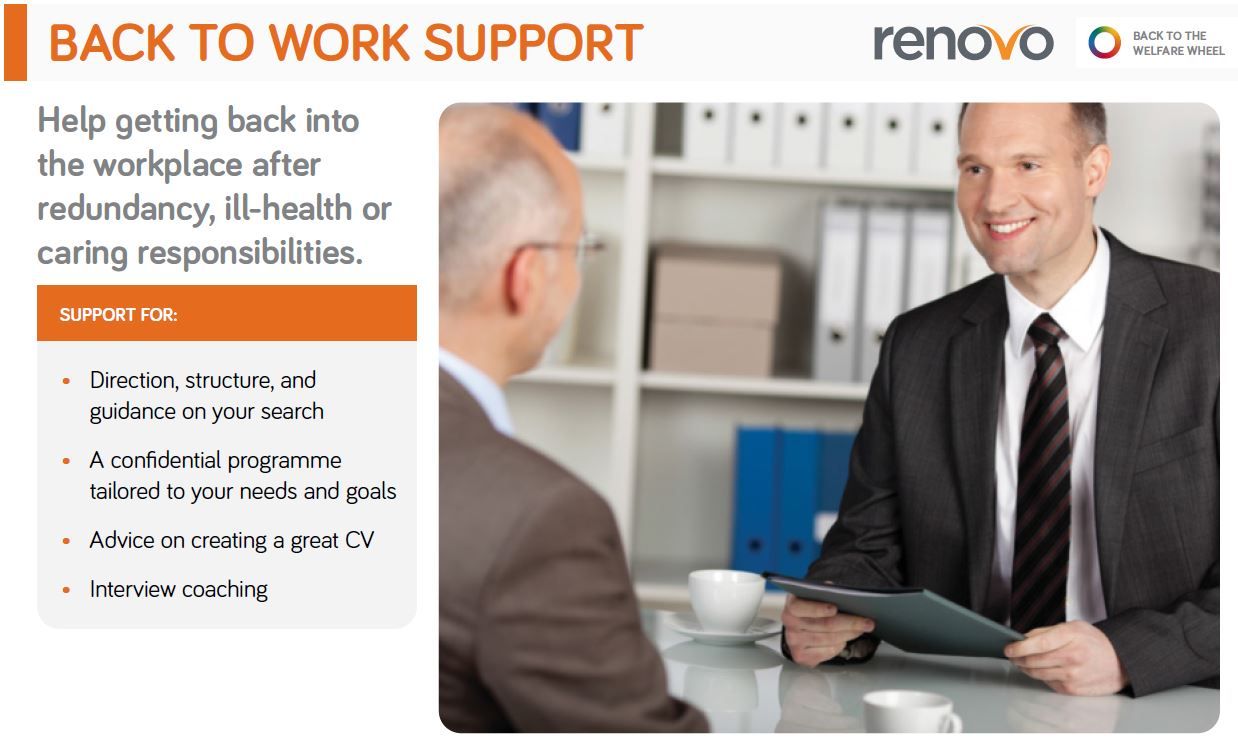 Mental Health & Wellbeing Policy
The mental health and wellbeing of you, our colleagues, is just as important as your physical health and this policy how the Society will encourage and facilitate working practices and services that support mental health and wellbeing; to minimise wherever possible the impact of work-related stress on all colleagues.
To read our Mental Health & Wellbeing Policy, please click here.
Reasonable Adjustments
If you feel you need additional support in your role due to ill health or a disability, reasonable adjustments can be made in various ways to help you carry out your role effectively, click here for some helpful information on examples and how to request reasonable adjustments.
i.Learn
On your e-learning platform, i.learn, there are a wide range of information and resources to help raise awareness and provide advice on various different mental health issues, from GroceryAid courses through to advice on how to sleep better.
To check out the resources on i.learn, please click here.
Pulse Surveys
Every four weeks we send out a pulse survey on Colleagues Connect for colleagues to give us their honest and anonymous feedback. This is so we can continually monitor the engagement of all our colleagues across the Society, and where necessary make changes based on your feedback.
It is so important that all colleagues take part, so we have a really good breadth of feedback to act on, and of course, it's completely confidential. The surveys will take no more than 5 minutes to complete, so please make sure you get involved. Keep an eye out in our stories section for your next pulse survey!
Colleague Check-ins
Your Colleague Check-ins have been introduced to allow all of our colleagues to request time with their manager to discuss their goals and expectations, Wellbeing, Career or Development.
Caring for the wellbeing of all colleagues is one of our key Society values, and is what makes us Team Midcounties, it's something we are always happy to support you with.
Whether it's a small worry, or a big issue, our society is dedicated to providing the utmost support and advice wherever necessary through all of the appropriate channels.
For more information on Check-ins, please see the Colleague Check-in page on colleague's connect, found here, including what check-ins are all about and how you can have them.
Your Mental Health & Wellbeing YouTube Playlist
Take a look at our playlist on YouTube which includes some inspirational stories from Jason Fox (SAS Who Dares Wins), former premier league footballer Clarke Carlisle and much more...
To view the YouTube playlist, please click here.
Podcasts to Improve Your Mental Health & Wellbeing
Podcasts can be a great source of information, advice and just an opportunity to switch off from the outside world.
Click on the links below to find some wonderful podcasts to help improve your mental health & wellbeing:
Top Tips From MIND
MIND is a charity organisation that offer support to people across the UK. We've selected some top tips put together by MIND to help your mental health & wellbeing. Click on the links below to find out more: