10% off for Fairtrade – Making Ethical Choices Easier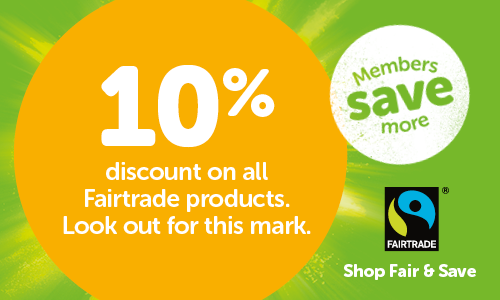 This article will take approximately 2 minutes to read
Published 28 Jun 2022 in Colleagues
We're making it easier for all our members to choose Fairtrade, that's why we've committed to taking 10% off all Fairtrade products for members in our Food stores. Starting 29 June, you can make a difference too so why not help create a better future and choose Fairtrade today?
Our commitment to Fairtrade - 10% off all Fairtrade products

At our AGM in May, our Group CEO, Phil Ponsonby, pledged to give members even more reasons to buy Fairtrade products. Well, we're glad to announce we're taking 10% off all Fairtrade-certified products across our 230 Food stores! With a fantastic range of products on offer from 29 June, you can take advantage in-store or via the members app. For full terms and conditions click here.
Remember, it's more than just a mark on the packaging, Fairtrade is a global movement that aids producers and growers by providing a fair wage to them and their families, creating a better future.
You can choose from a wide range of products including Bananas, Coffee, Tea, Sugar and Wine. Shop Fair & Save.
Our history with Fairtrade – 27 years and counting

Did you know our history with Fairtrade dates back to over 27 years ago? Our members have told us that Fairtrade is important to them, so we're making it easier for them to choose Fairtrade. We were the very first supermarket to sell Fairtrade bananas, while 100% of the cocoa in Co-op products is from Fairtrade farms.
Watch our Fairtrade timeline below: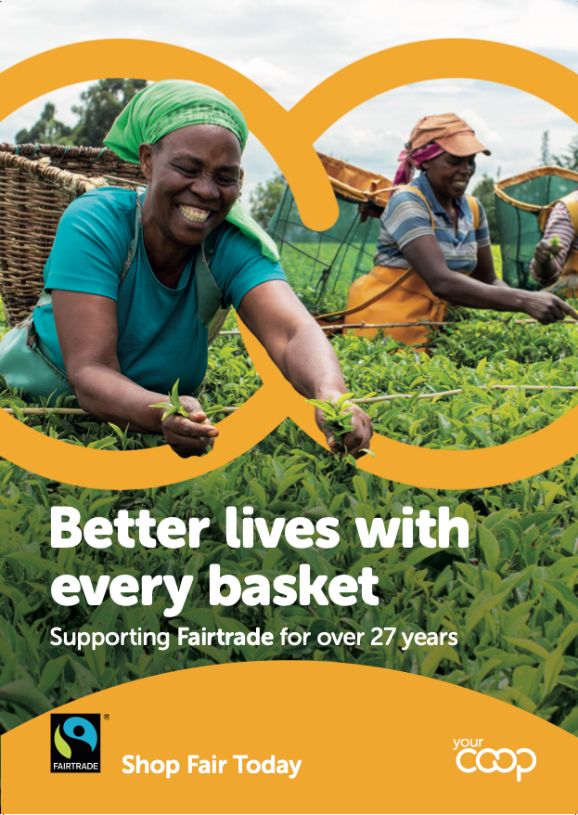 Throughout our history, we believe that Fairtrade is the gold standard.
Only Fairtrade:
Pays producers fairly – Fairtrade minimum pricing means that farmers and producers get a fairer price, despite changes to the market

Gives producers a say in their future - farmers and workers improve their lives and have greater control over their futures and their communities

Does the right thing by both people and the planet – Fairtrade works in conjunction with worldwide producers to tackle the impacts of climate change, through adaption, mitigation and reforestation projects

Strengthens communities around the world – the premium provides more funds to producers who then choose how to invest in projects that benefit their communities
Want to find out more about Fairtrade click here. Shop fair today.