Conversations with Phil – November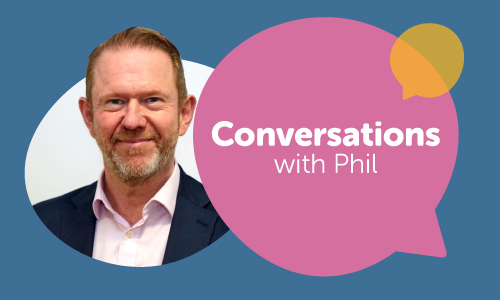 This article will take approximately 1 minute to read
Published 17 Nov 2023 in Phil's blog
Welcome to this month's 'Conversations with Phil'. In this special update, we delve into current topics as well as our colleague's questions. Leading the conversation is Mike Pickering, Head of Sustainability, shedding light on energy saving and carbon reduction.
Click below to jump to the chapters in the video:
00:00 - Intro
00:46 - An important week for Respect for Shopworkers and tackling retail crime, could you provide an update around this activity?
02:48 - To what extent is the energy crisis still relevant and impacting our business, and businesses in general?
05:25 - What can our colleagues do to continue to support our business through the energy crisis?
07:09 - Do we have an aim to increase the number of ethnically diverse colleagues working in senior leadership and on the executive?
09:09 - What is your opinion on the situation in Gaza-Israel, and what can we do, as a Co-operative to help?
12:28 - A question from Phil to the host
Don't forget to submit your Q&A questions through your local colleague council representative by 13 December.
If you enjoyed this week's video blog, why not give it a 'Heart' above or continue the conversation with Phil below?