Flu Season – What can you do about it?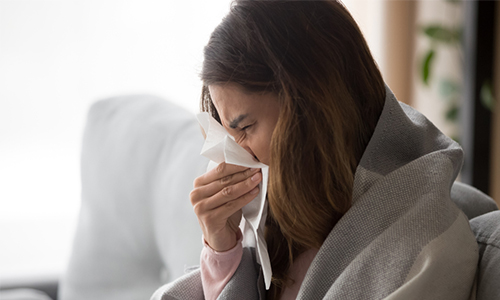 This article will take approximately 2 minutes to read
Published 29 Oct 2019 in Things that matter to you
Swollen glands, aching muscles and a runny nose – is that just you? or is your colleague also coughing and sniffling? All these symptoms are signs of your immune system trying to fight off a virus, and the increase in sneezing and coughing could be just the start.
More than Winter is coming…
The darker nights and colder weather aren't just a sign that winter is coming, it also means flu season is on the horizon. It's easy to get the common cold confused with the flu, although the symptoms are very similar there is a big difference between the two:
The Influenza virus, AKA 'the flu', is a highly infectious virus that infects the nose, throat and sometimes the lungs.

Compared to the common cold, the flu can potentially be more serious as it can lead to severe illnesses like pneumonia and other bacterial infections.
There are many ways to help prevent spreading and catching the flu, such as practising good hygiene, drinking plenty of fluids and getting enough sleep. However, the best form of prevention is the flu jab.
Prevention is better than cure!
According to the Public Health England almost '1,700 deaths were linked to the flu last year.'
Even at your healthiest, you can still catch the flu – and it's not just about you! Your family and friends could be at risk. For some people, the flu can leave them in bed for a couple of days, but in other cases, the flu can cause severe complications, especially for people who may be more vulnerable. For people aged over 65, pregnant women and people living with existing medical conditions, they are classed as higher risk by the NHS.
Find out more about the Flu here
There are now 25 million people who are eligible to be vaccinated for FREE under the NHS criteria. Are you one of them?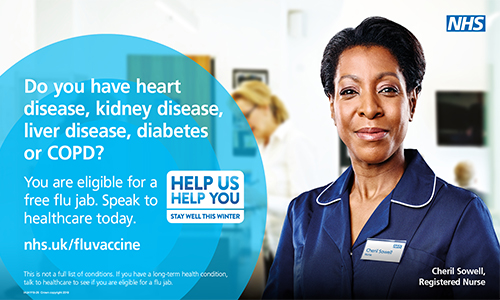 According to the NHS, you should have the flu vaccine if you are:
65 years old or over

pregnant

have certain medical conditions

living in a residential care home or long-stay care facility

the main carer for an elderly or disabled person

frontline health and social care workers are also eligible
Although we cannot deliver a FREE flu jab in Head Office, you can visit us on Flu Fridays, check your eligibility and book a time and date to suit you in your nearest Co-op Pharmacy branch. If you're based in Warwick and would like to receive your NHS funded flu vaccination, then your nearest pharmacy is Middleton Cheney and Bicester.
Fight the Flu! Sign up to our Flu Friday's today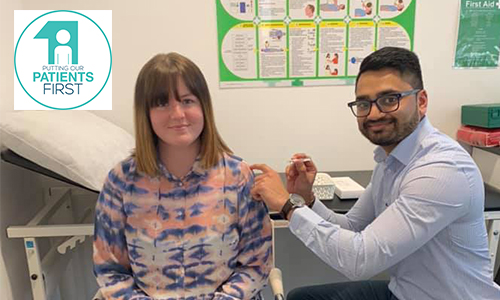 To help our colleagues have a better chance of fighting the flu this winter, Co-op Pharmacy along with the Society will host Flu Vaccination clinics in Co-op House (Warwick). This means you don't have to worry about trying to get an appointment at your doctors' surgery or finding the time after work. You can receive your flu jab from the comfort of an office.
Don't forget as a colleague you'll receive a discounted price on any private flu vaccinations! All patients who attend the clinic on Flu Friday's will be charged £8 – a discounted price from the private high street price of £10. Card and cash payments will be accepted, and you'll earn membership points too!
From Friday 8th November our Flu Friday's clinics will run for 3 weeks. So, pop down to the Healthcare area during your lunch break between 12-2pm. To register your interest please email Raj Patel: raj.patel@midcounties.coop
Your flu jab will only take a few minutes, but it helps protect you throughout the year!