Get the cheapest broadband in the UK with The Phone Co-op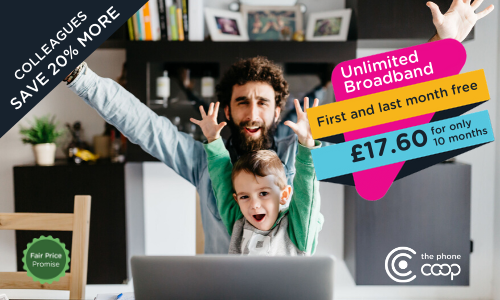 This article will take approximately 1 minute to read
Published 5 Nov 2019 in Colleagues
Yes, you read that right. If you work for and are a member of Midcounties, you can get Unlimited Broadband with us at The Phone Co-op for the lowest cost available if you combine your colleague discount with our member offer.
Techradar, the source for tech buying advice, writes that the Post Office is offering the cheapest broadband deal in the UK - but as a colleague member, you can get even better through The Phone Co-op.
Use your 20% colleague discount on Unlimited Broadband along with the member offer where you get your first and last month of a 12-month contract FREE. So, for colleague members, that's £17.60 per month for only 10 months. That equates to a yearly saving of £14.80 versus the Post Office's rates.
Plus, we have a Fair Price Promise on our broadband.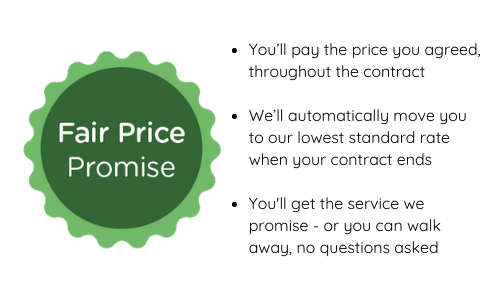 We realise you may be in an existing contract, so you have until 10.05.20 to take advantage of this existing offer, terms and conditions do apply please see here. Simply add your postcode and telephone number here to check what speeds we could offer you.
You will need to speak to us to confirm your membership number and so we can ensure you get the best connection in your home.
Talk to us today! - 01608 434040