Improve your Mental Wellbeing with the Young Co-operators Network!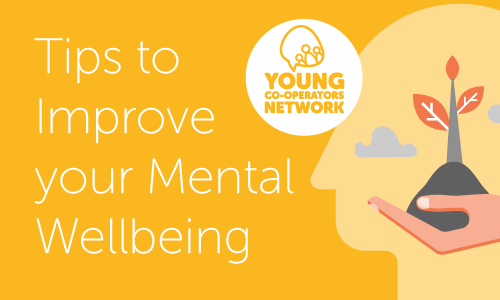 This article will take approximately 2 minutes to read
Published 13 Jan 2021 in Raising Awareness
The Young Co-operators Network (YCN) would like to wish everyone a healthy and happy new year! With the recent announcement of a national lockdown, it can make us all feel a little bit worried and anxious. In 2021, we hope that our mental wellbeing can be maintained at a better level even throughout the continued periods of isolation and today we want to share a few helpful tips with you all!
As a result of feedback from the Young Co-operators Network, they hosted a mental health event last month with YCN members alongside our charity partner ambassador Paol Stuart-Thomson from Springfield Mind. During the online event, Paol spoke about what causes our mental wellbeing to fall as well as providing some top tips on how we can improve our mental health at home. This can be related to anyone, so why not give it a try?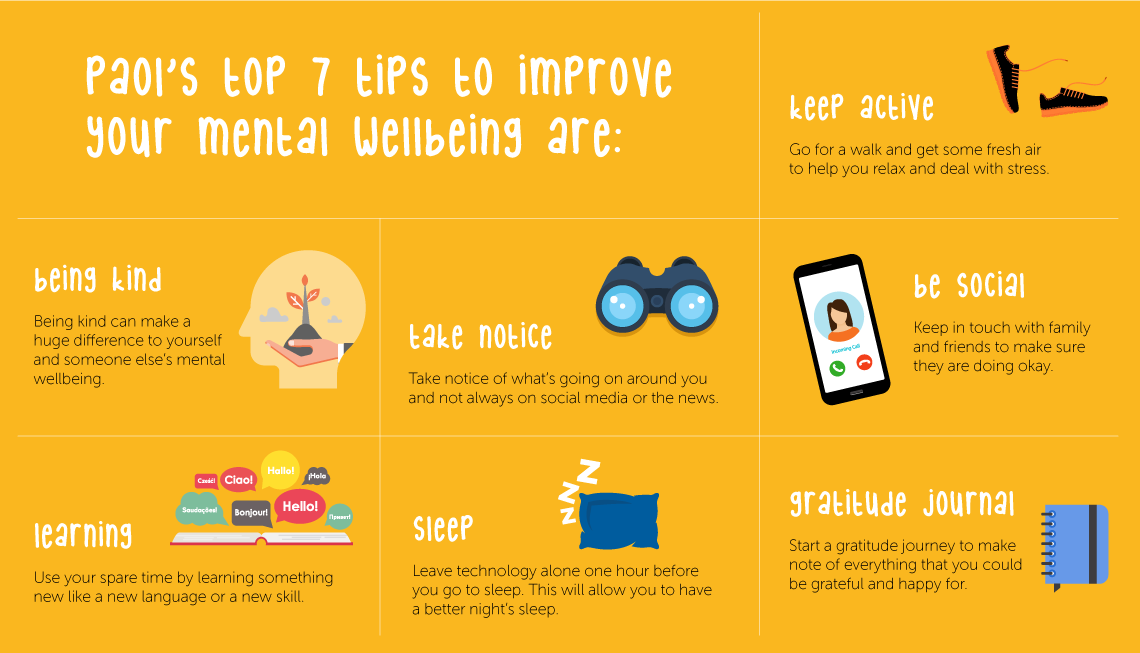 Facts on Mental Wellbeing:
Mental ill-health costs the UK 72 million sick days and costs the UK economy £94 million each year.

NHS England spends £12.2 billion on mental health services each year.

75% of mental illness cases start before the age of 18 years old.

Men ages 40-49 years old have the highest suicide rate in Great Britain.

75% of people with a diagnosable mental illness do not receive any treatment.

If you need any support with your mental wellbeing, please talk to your line manager or a someone you trust or call GroceryAid on 08088 021 122 or visit their website at www.groceryaid.org.uk.
Wish to find out more?
If you are interested in finding out more why not join our Facebook page here.
For any questions or queries comment below or please email us at YCN@midcounties.coop. We hope to hear from you soon!