Spring Budget, New Food stores & Thrive North Ox visit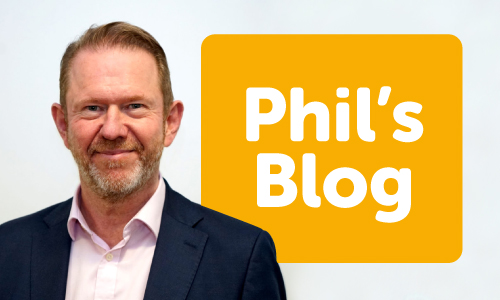 This article will take approximately 2 minutes to read
Published 17 Mar 2023 in Phil's blog
Government Spring Budget announcement
I am sure like me; you were keen to hear the Chancellor's announcements in presenting his budget and what that meant for you and your families. As a business, we were particularly interested in those elements which would most likely have a direct impact on us. These included:
Fuel duty will be frozen for 12 months

Alcohol and tobacco duties will rise by the rate of RPI as planned, with the exception of draught relief in pubs

Full capital expensing will be introduced for the next three years, with every £ a company invests in IT equipment, plant and machinery being eligible to be deducted from taxable profits

The Government will offer 'Returnerships' targeted at the over 50's who want to return to work

Support for occupational health to help people stay in work

Childcare reforms to make it easier for parents to return to the workplace which includes a staggered provision of free childcare. As childcare operators, we will need to see the full funding proposals in detail before we can properly assess what financial implications this will have.
It was disappointing that there is to be no additional support for businesses in meeting the very high energy costs we are experiencing and also that the childcare sector was not included in the 'occupation shortage list' which would have made it easier for us to recruit.
I was however pleased to see that the Office for Budget Responsibility (OBR) is now forecasting that Consumer Price Index (CPI) inflation will fall to 2.9% by the end of 2023 and that to further support households with the cost of living, the Government is maintaining the Energy Price Guarantee at £2,500 for a further three months from April 2023.
Society Investments in Food – Brize Meadows and Droitwich Food open
Our investments continue again this week with the opening of a brand-new Food store, Brize Meadows in Carterton, Oxfordshire. Following on from last week's successful launch of Droitwich Food in Worcestershire, the total investment cost of these two stores is £ 1 million. Two fantastic additions to our estate, I would like to give a warm welcome to our new colleagues and store managers, Dale Hudspith at Droitwich and Greg Ward at Brize Meadows. Well done to all the teams in Property and Food who have made the launches a success once again.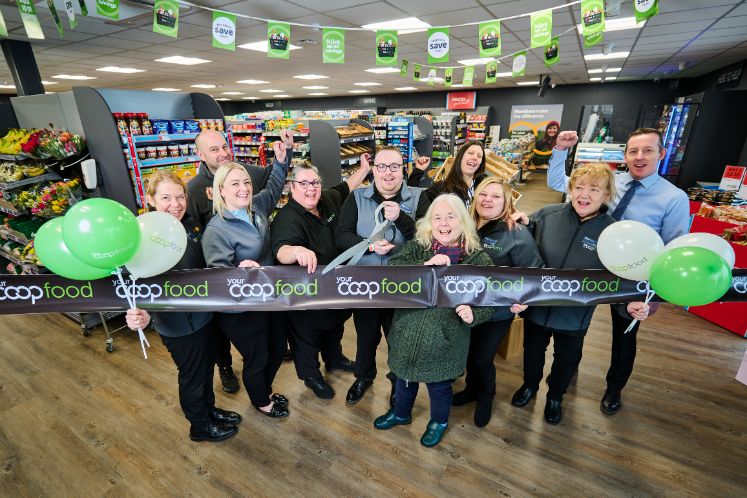 Droitwich in Worcestershire launches, colleagues with Board Member, Bernadette Connor and Store Manager, Dale Hudspith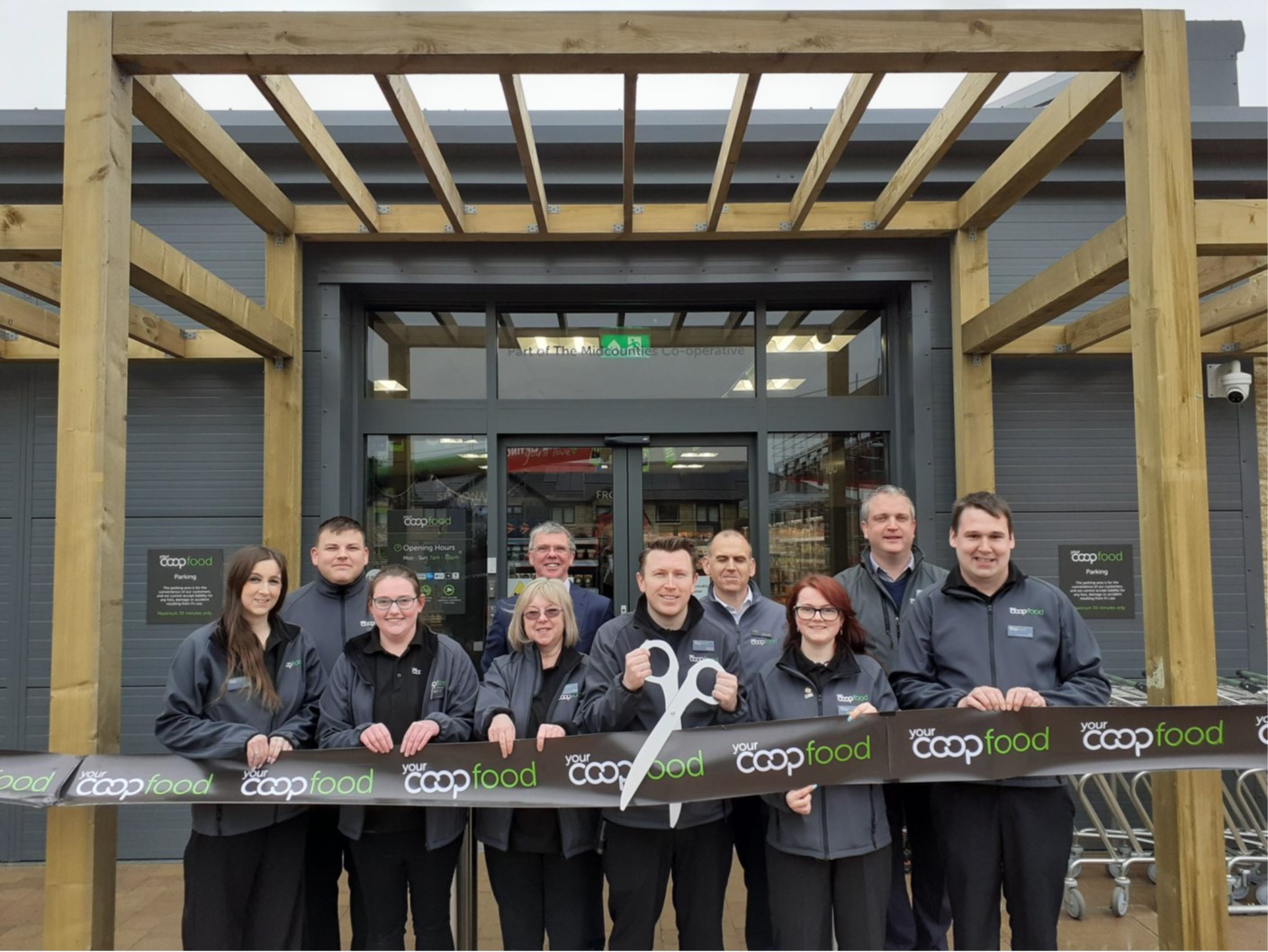 Brize Meadows launched this week in Carterton, Oxfordshire; colleagues with Store Manager, Greg Ward
Thrive North Ox & Chippy Larder charity partner visit
We partner with some incredible charity partners and one I had the chance to meet with earlier this month was Thrive North Ox in Oxford. Providing vital support to children of struggling families in North Oxfordshire, we have been working very closely with them via fundraising, grants and even charity car washes. So, it was a pleasure to get to know them a little more.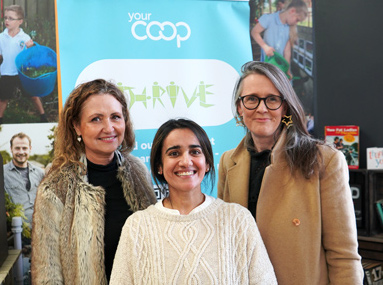 From Thrive North Ox, Andrea Ratcliffe, Rizvana Poole, the Chippy Larder & Emma Kennedy from St. Mary's Community Outreach
We also visited the 'Chippy Larder' community project that day. A short walk away from our Chipping Norton Food store, they are a community food hub. Since opening, we have provided donations and even the shelving used within the larder. Welcoming 160 users a week for urgent food essentials, they really do help showcase our values and purpose perfectly. To learn more, watch my video below.
Celebrating 35 years long service - Vanessa Shirley at Hawks Green Travel
And finally, yesterday I had the chance to present colleague Vanessa Shirley at Hawks Green Travel with her 35-year long-service award. A unique milestone, it was great to visit with Alison Homes (Head of Retailing for Travel) and join Vanessa and her colleagues to discuss what has changed over 35 years and how the travel industry compares today with 1988 when Vanessa started. Our travel branch at Hawks Green is actually within a large Tesco superstore behind the checkouts so it was a little strange for me to present an award with our major food competitors watching on!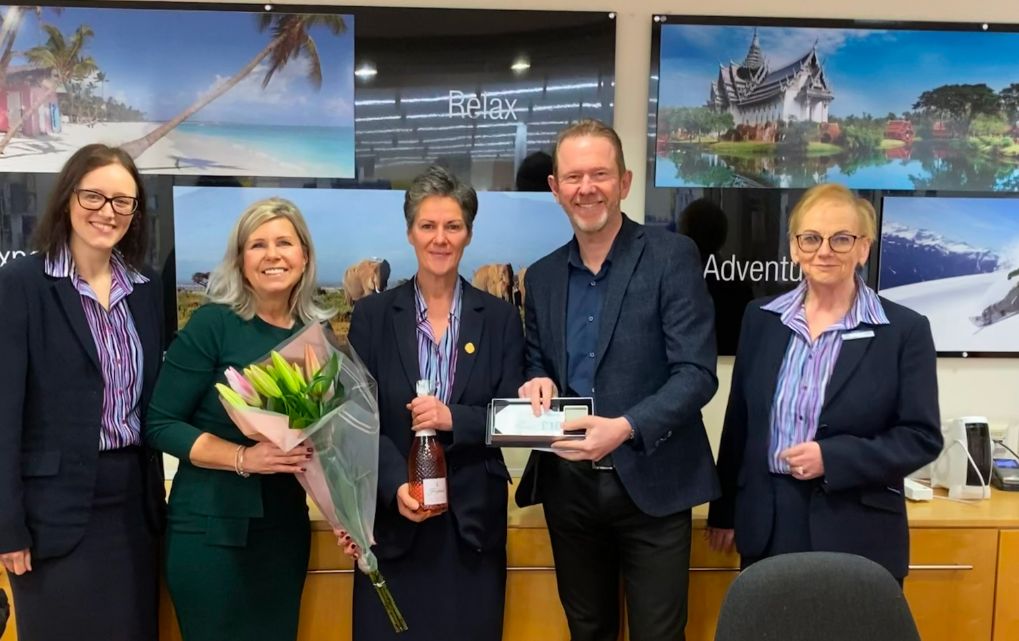 Myself with Hawks Green colleagues, Alison Homes, Head of Retailing for Travel and Vanessa Shirley
If you enjoyed this week's blog, why not give it a 'Heart' above or leave a comment below.