International Day of Co-operatives 2022 – Co-op Fortnight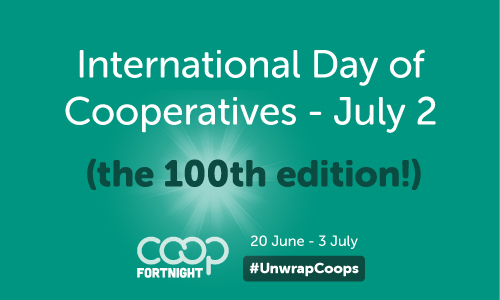 This article will take approximately 2 minutes to read
Published 1 Jul 2022 in Raising Awareness
It's the 100th International Day of Co-operatives and this year's theme is 'Co-operatives build a better world'. The day also marks the end of Co-op Fortnight and the last in our series of co-operative articles. In this article, we're exploring the part your Society plays on the world stage and how we work with other co-ops internationally.

The international co-operative movement is huge…
There are

3 million

co-ops on Earth

Co-ops provide jobs or work opportunities for 10% of the employed population

There are

1 billion

co-operative members

All co-ops share the same ethics, values and principles – including co-operation among co-operatives (also known as the 'sixth principle').
That's why we:
Often host international visitors, including the 21 Brazilian healthcare professionals who came to our AGM this year, to share experiences and best practice.

Funded Australian co-operatives and their local communities affected by the 2020 bushfires to help them recover and rebuild.

Supported SEWA (the Self Employed Women's Association) in India during the Covid crisis, funding supplies, health kits and education materials.
Proud to be a co-operative - ICA World Congress
In December last year, we had the honour of being invited to present at the International Cooperative Alliance (ICA) World Congress. Our Group CEO, Phil Ponsonby, spoke about the importance of Co-op identity; why co-ops are a better way of doing business and how we are integrating the ICA Marque into the Your Co-op logo to align our Society with the global co-operative movement.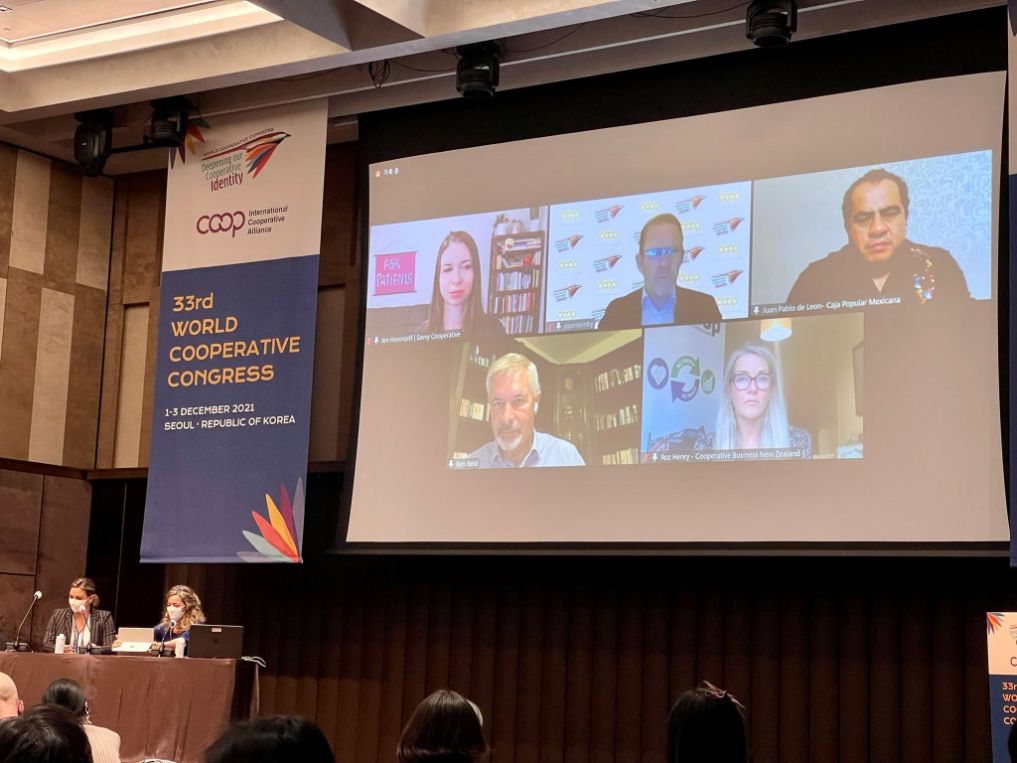 Sharing and learning from one another
Phil also gave an online presentation at the Australian Co-operatives' Retail Forum, discussing how we are digitising our membership offering through our members' app. Our Australian counterparts were also interested to hear about how we're championing community power, especially as they have so many isolated communities there.
At the ICA World Congress, we also shared how we're shaping the co-operators of the future through our Little Pioneers nurseries and how we're supporting our members in living low-carbon lifestyles through our green broadband offering.


Co-operative innovation
In September this year, co-operative leaders from all sectors will come together at the Global Innovation Coop Summit.
The summit, billed as 'New Times, New Challenges', will take place in Paris on 26-27 September 2022 and will provide the opportunity for co-operative leaders to share, exchange, learn, and build together a more inclusive economy. This event will address new trends in the fields of social, technological, and managerial innovation and aims to inspire, promote, and foster the development of co-operative enterprises around the globe. The Midcounties Co-operative is proud to be a leading sponsor of the event.
In addition, Phil will be speaking at the summit about the innovation we've been leading in Midcounties, as well as what's to come.
Young colleagues to attend the Global Innovation Coop Summit

To celebrate this upcoming event and our sponsoring partnership, we have places available for our young colleagues to attend the summit. All expenses paid, they will accompany our Group CEO, Phil and fly the flag for The Midcounties Co-operative.
To decide who will attend the summit, we have now launched the colleague competition and invited our younger colleagues (under 30) to get involved, giving them the chance to be heard at this global event. Click here to find out more and how to join in.
This is an extension of the engagement programme of our Young Co-operators Network, where we have committed to providing development opportunities and platforms for young people to help shape our Society for the future.
Use #CoopsDay to get involved in the International Day of Co-operatives conversation. And don't forget you can still use the Co-op Fortnight hashtag today: #UnwrapCoops.