Co-op Credit Union
Get in the picture about Co-op Credit Union Membership!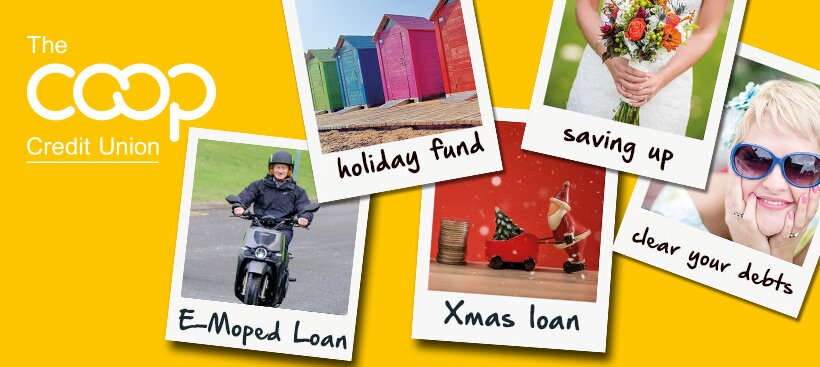 How it works
As a Midcounties colleague, you can join The Co-op Credit Union to benefit from affordable loans and savings, via payroll deduction.
It's free to join, and as well as monthly savings and competitive loan options, membership gives you access to a range of benefits, offers and financial support. Plus, if you need help with getting on top of debts, their consolidation loan could help you save money on debt repayments with other lenders.
The Co-op Credit Union also offers an affordable loan for the purchase of an E-Moped as part of our new employee benefits scheme. Find out more or apply now
So, whether you want to save for a rainy day, borrow affordably, or get back on track with your finances, you're welcome at The Co-op Credit Union.
To find out more or join online, visit:
https://www.co-operativecreditunion.coop/midcounties/
Savings Benefits:
Save from as little as £10.00 per month

Payroll deductions make saving easy

Savings quickly mount up – perfect for putting a bit aside for Christmas or holidays

Plus, receive an annual dividend return on savings (subject to reserves)
Loan Benefits:
Borrow from £50 to £15,000

Repay by payroll deduction

Competitive rates of interest and higher acceptance rate than other providers

No hidden fees or early settlement penalties
What Co-op Credit Union members say:
"I use the credit union to save money – something I'm not very good at! So having it come directly from my wages helps ensure I can save"
"I love paying the loan back through my payroll so I know I don't have to worry at all about sorting repayments"
"I like being a member because it gives me the opportunity to feel less stressed about money"
"It's brilliant – easy to use, the staff are helpful and it feels like I have a safety net"
To check out Co-op Credit Union's top tips and advice for saving, please click here.