Colleague Update, HR Policies, Wellbeing & Thumbs Up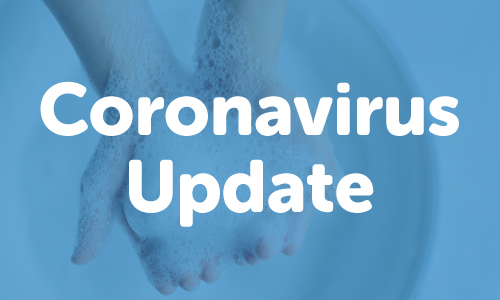 This article will take approximately 3 minutes to read
Published 25 Mar 2020 in Things that matter to you
Colleague Update, HR Policies, Wellbeing & Thumbs Up
Colleague Update:
Colleague Protection
The safety and protection of all our colleagues continues to be the number one concern of the Executive Steering group, and the actions we are taking to do this are reviewed daily. All our trading Groups have taken appropriate measures to help colleagues and customers already, and we are also now taking additional actions as below. We have agreed a significant amount of emergency funding to ensure we can do this on your behalf.
- Social distancing:
This is one of the most important areas for all of us. We have given guidance to each trading site on this already and many measures have now been taken and implemented. These actions include limiting the amount of customers at any one time in food depending upon the size of the store and taking similar measures in funeral and pharmacy branches. We have also taken measures to encourage customers to keep their distance in queues or walking round stores; encouraging payment by card rather than cash wherever possible; and driving telephone contact rather than face-to-face across our Travel and Funeral groups. We have also now switched all our central support colleagues to remote working

We have been reviewing over the last 24 hours additional measures that we need to take, particularly around temporary closures for a limited time during the day to enable shelf-filling and cleaning whilst maintaining distance, as well as specific actions in Childcare and Pharmacy dispensing areas. We'll communicate specific details to colleagues in each group over the coming couple of days.
- Cleaning:
As you know, we have increased cleaning depth and frequency across all our sites, and we are continually checking for further Government advice and guidelines. We've allocated out further supplies of both cleaning materials as well as 5-litre hand sanitiser and trading sites will receive additional quantities of this today, with further quantities on their way each week. These can be decanted to be used throughout each site. We are relaxing our position on disposable cups at this time to ensure that there is no risk from colleagues using the same cup. Our Childcare Group are implementing a new type of mist cleaning in their most vulnerable NHS nurseries to ensure the very best protection for the children and our colleagues. Again, we'll communicate specific details to colleagues in each group over the coming couple of days.

- Personal protection equipment measures:
The requirements for personal protection equipment and appropriate measures that we have then taken are different from Group to Group. Actions that we have taken so far include the allocation of additional supplies of soap and sanitiser as well as gloves to food stores that will be received by the end of this week, as well as sourcing facemasks for colleagues across our groups.

We have also now agreed a significant amount of emergency funding for protective screens at counters, and these will start to be installed over the coming days.
Can I ask that each and every one of us knows what the measures are for the Group or site they are currently working in, recognising that many of us are working in a different group at present to our normal one.
We're also continually reviewing what else we can do to help protect everyone. That includes our procurement team working really hard to source materials from both existing and new sources. We'll continue to focus on this and to make sure you are aware of the latest actions being taken.

HR Policy Updates
We want to ensure that we continue to provide you with support, and to act on your feedback. To help that, we've introduced one new HR Policy and amended an existing one, with immediate effect.

If you are deemed "extremely vulnerable", you should not come into work.
The Government have announced that they will be writing this week to around 1.5 million people in the UK who they class as "Extremely vulnerable" and who therefore should stay at home for 12 weeks. Any colleague in that group will need to provide a copy of the letter received to HR. The easiest way to do that is either to take a picture on your phone or, if you have the facility at home, to scan it to the HR advice line here hr.advice@midcounties.coop
For colleagues in that category, once you have exhausted your sick pay, we will continue to pay you full pay until the end of your 12-week isolation period. We will then review our ongoing approach with individuals at the end of the 12-week term.

If a member of your household receives that letter and you consider you need to be off work during this period to help, then please contact the HR advice line on 01926 516 469, and we will consider on an individual basis, depending upon particular circumstances.
Additional Sick Pay
We have amended the sick pay policy with immediate effect, to ensure we can support those who have had to self-isolate for 14 days.
If you have less than 1 years' service, but over 1 month's service, you will temporarily be eligible for 1 week's sick pay if you are required to self-isolate.
If you have between 1 and 2 years' service, you will temporarily be eligible for an additional 1 weeks sick pay, which will top up your entitlement to 2 weeks for use in cases of self-isolation.
This policy has been agreed as a temporary measure in light of the present situation but is subject to review. Any colleague who has used up their sick pay for the year or who has concerns should review the FAQ's here first, and then contact the HR advice line if still necessary.
Mental Health
We've had a great message from Paul, at Springfield Mind – thanking us for everything we've done in the community, and giving some great hints and tips for mental wellbeing at this time. Click here to see the video.
We want to ensure we are doing everything we can to help you at this time, and if you have any further ideas or comments then please, let us know using the comments section below or via your line manager. Thank you again for all YOUR efforts, it is appreciated.
Thumbs Up - #TeamMC
We want to celebrate the great team Midcounties spirit that we have and encourage mutual support. One of the ways we want to celebrate that is to ask you to post a picture of yourself and/or your team on your trading group's internal Facebook pages with your thumbs up.
We'd like you to accompany it with one sentence outlining why you've given yourselves, your team or a team member a 'thumbs up' today along with the hashtag #TeamMC. This could be some great feedback you've had for going above and beyond or something you've done to help the community that you're proud of or just the welcome news that all of your team is fit and healthy. If you don't have access to Facebook you can email us at thumbsup@midcounties.coop. The first pictures and video of our President, Helen Wiseman, can be seen by clicking here.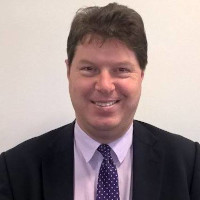 John Street
Coronavirus Co-ordinator