Keeping rural communities thriving – Co-op Fortnight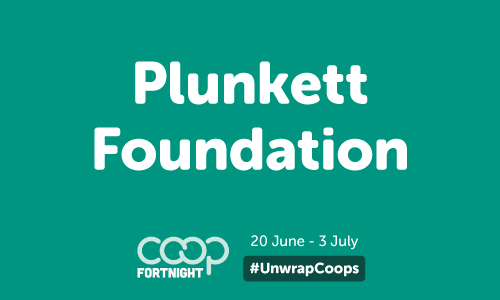 This article will take approximately 2 minutes to read
Published 29 Jun 2022 in Raising Awareness
As part of Co-op Fortnight, today we're taking a look at the Plunkett Foundation, a national charity that supports rural community businesses, including many in our core trading areas. Our work with them will be key in helping us achieve our pledge of creating 50 new co-ops over the next 5 years.

Established in 1919, the Plunkett Foundation has helped over 600 community-owned businesses set up and grow over the last 100 years.
These businesses, ranging from shops and pubs to farms and bakeries, are owned and run democratically by members of their local community for the benefit of the local community.
The charity provides practical advice, support and training to ensure community businesses have long-term survival rates.
Did you know?
The Plunkett Foundation was set up by Sir Horace Plunkett. Sir Horace was a passionate supporter of the co-operative movement, setting up one of the first co-operative dairies in Ireland, and later establishing the Irish Co-operative Organisation Society (ICOS), which is the representative body for co-operatives across the Republic of Ireland to this day!
In 2021, Plunkett…
Received

529

enquiries

Provided advice to

327

groups looking to set up a business

Helped

27

new community businesses open their doors
How we work with Plunkett
Community-owned businesses, including co-ops, are central to maintaining a thriving local community. We are committed to looking after the best interests of the communities we serve and that's why we work closely with Plunkett to help them achieve their aims.
Harriet English, Plunkett's Head of Engagement said:
"We are very proud of our history of working with Midcounties. In recent years you have provided a generous donation to support our service, as well as managed an initiative that gave our members 10% off Co-op goods in-store to then sell on in their own community shop.
"Midcounties also very generously funded the creation of an exciting new training hub at our head office in Woodstock, which has enabled us provide even more business advice and bespoke training to community businesses around the UK."
Supporting local supply chains
To make sure rural communities have access to essential foods, last autumn Plunkett launched a new food strategy.
The strategy aims to help existing community businesses expand their local sourcing operations to embrace healthier produce and create a more resilient food supply. It includes scaling up the development of community food production and processing, including farms, orchards, and fisheries through to distilleries and dairies.
Working together for a more co-operative future
Plunkett has just established a Co-operative Coalition, bringing together a network of the UK's co-operative leaders to build a stronger and more resilient community co-operative enterprise sector across the UK. We are proud to be one of the founding members.
The coalition aims to:
Provide financial and practical support for community co-operative food enterprises, focusing on community retail.

Collaborate to strengthen the profile, reach and impact of the community co-operative sector in the UK.

Act as a united voice to explain the benefits of co-operation to a range of stakeholders, including policy influencers and central government.

Provide partnerships on specific projects, including exploring commercial opportunities for Plunkett members.
The difference it makes:
"It is too easy to get absorbed with the day-to-day running of the shop but the time spent with our Plunkett adviser allowed us to stand back and consider more strategic issues for the future which was very helpful."
Volunteer, Kate from Islip Village Shop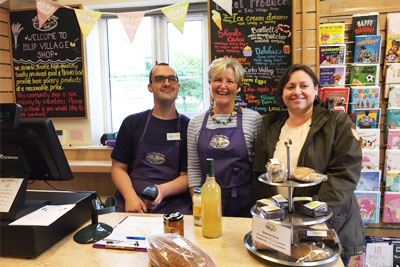 You can find out more about the Plunkett Foundation here. The theme for this year's Co-op Fortnight is Unwrap Co-ops – celebrate everything you love about co-ops using #UnwrapCoops.