Your Thumbs Up Round Up 03/07
This article will take approximately 1 minute to read
Published 3 Jul 2022 in Colleagues

Get Involved! We want our Colleagues to share all the incredible and fantastic Thumbs Up and Good News stories from across the Society. 👍
It's easy to take part, all you have to do is send through your entries to thumbsup@midcounties.coop with a sentence outlining why you've given yourself, your team or a team member a 'thumbs up' today and we will feature it on Colleagues Connect.
Success at the Volunteer Star Awards - South Staffordshire Regional Community
Earlier this week, the South Staffordshire Regional Community were delighted to win two fantastic awards at the South Staffordshire Regional Community. They picked up the Young Volunteer of the Year Award and Business Contribution to Communities Award. Congratulations to Codsall Food colleague, Lauren Brown and the South Staffordshire Regional Community!
The Young Volunteer of the Year Award recognises a young person who has made a valuable contribution to volunteering for an organisation or local community group

The Business Contribution to Communities Award recognises a business that encourages, provides and supports its workers to volunteer in the community, as well as providing skills and expertise to support or mentor local groups and organisations
The awards are hosted by Support Staffordshire which supports organisations that rely upon volunteers to deliver services to some of the most vulnerable in the community and are a charity in their own right.
Being set up since 2016, these awards really highlight the great work that has been undertaken in the last few years, so a big well done to everyone who has been involved in making this a success.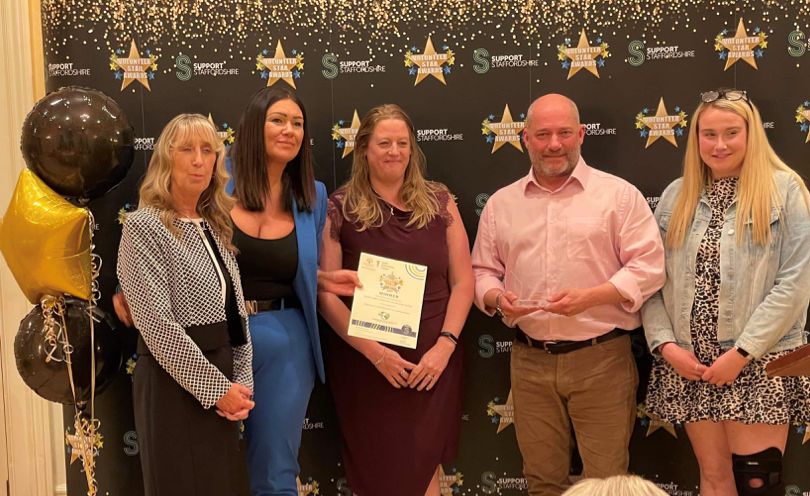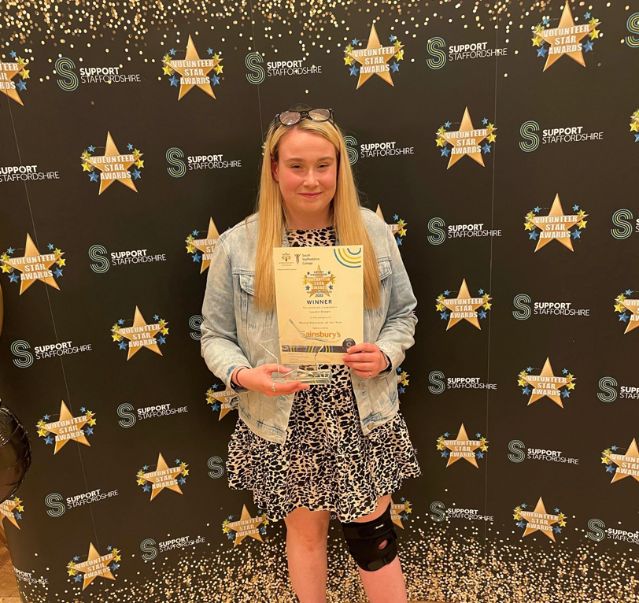 Kirtlington Village Fete -
Kidlington and North Oxford Regional Community
Last weekend our Kidlington and North Oxford Regional community held a Kirtlington Fete. The group of colleagues community volunteered on the grand draw stall and car parking duties, with colleagues from Energy, Bletchingdon Food, Oxford Road Food and Eynsham lending a hand. Meanwhile, in-store chef Dan from Moreton Food Market provided tasters and sales of some of our wonderful local products and his delicious homemade brownies.
A big thanks to everyone who made this happen!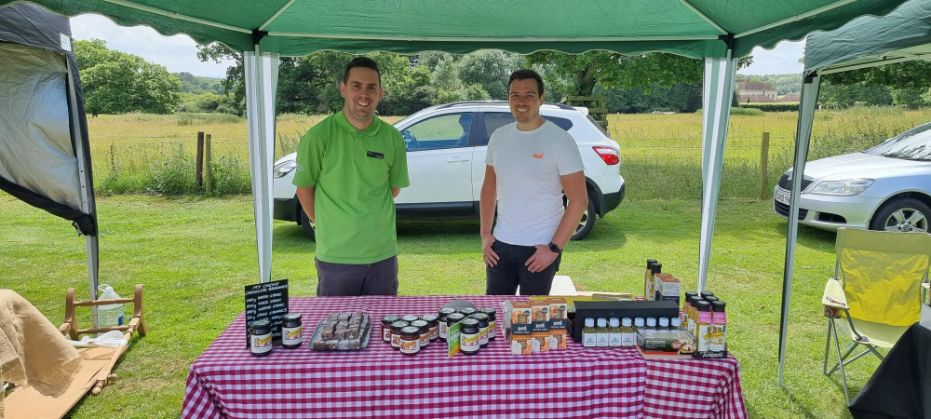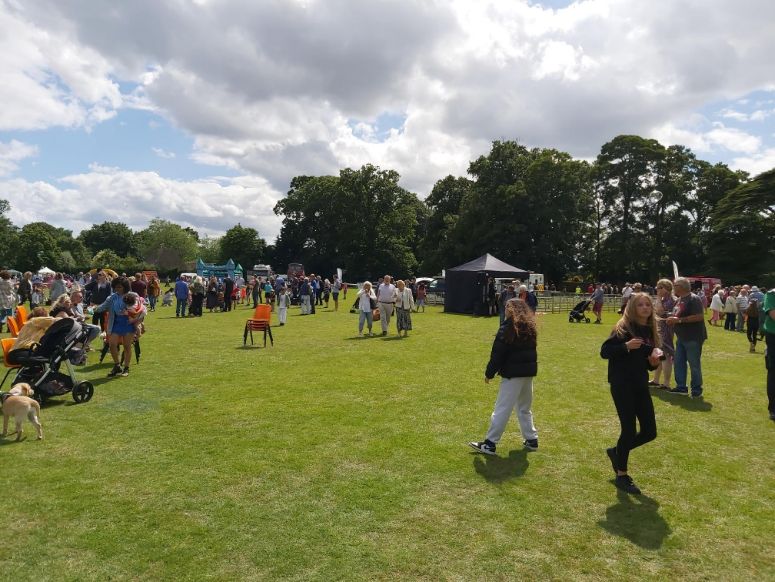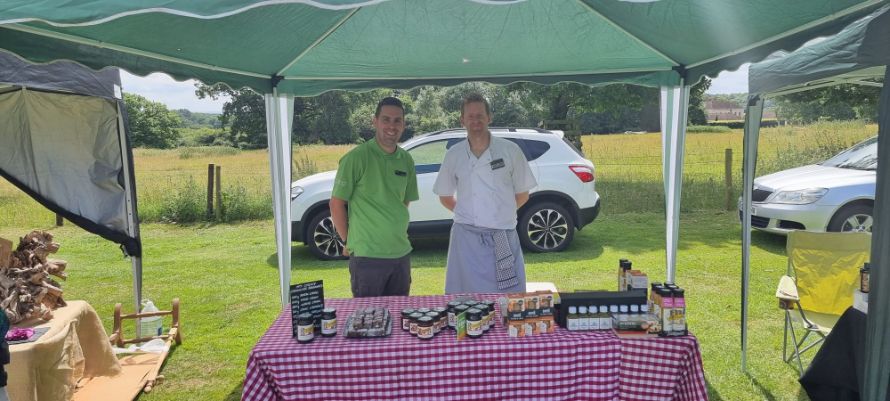 Cheltenham & Gloucester Regional Community raise over £2,300 for charity partner Aston Project with a sponsored walk - well done to everyone who took part!👏😊👍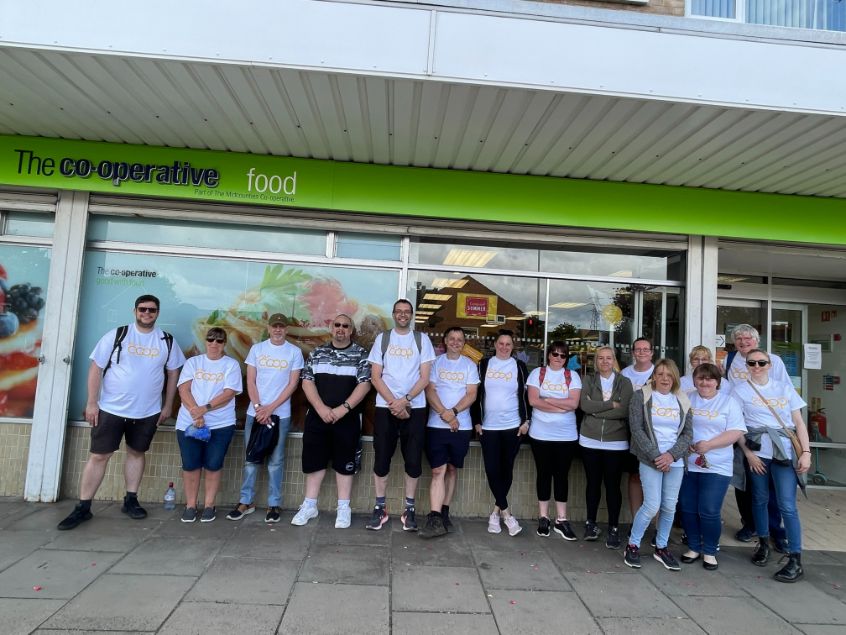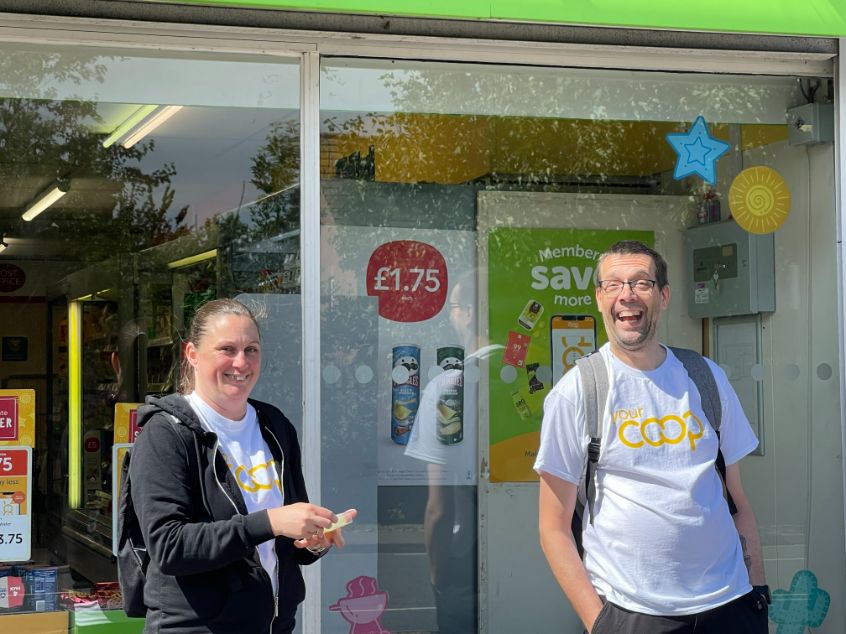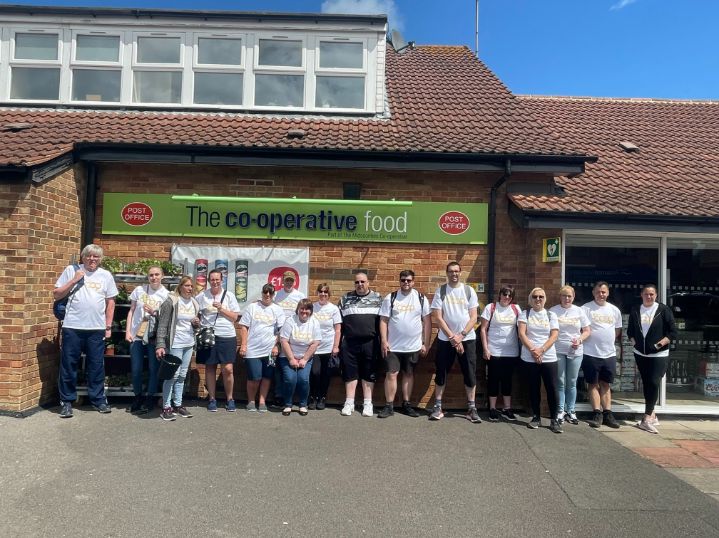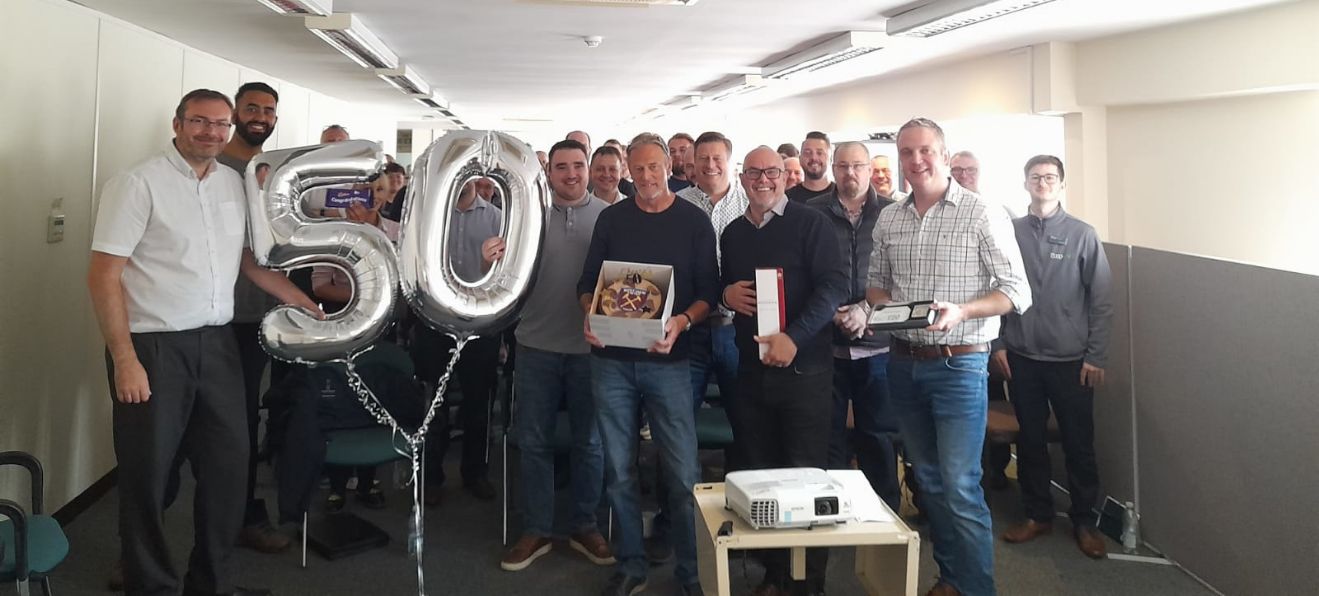 Earlier this week the team at Lydney Food store celebrated the 50-year service of Store Manager, Tony Phelps. An incredible achievement Tony. Thank you and well done on such an amazing achievement. 👍😊👏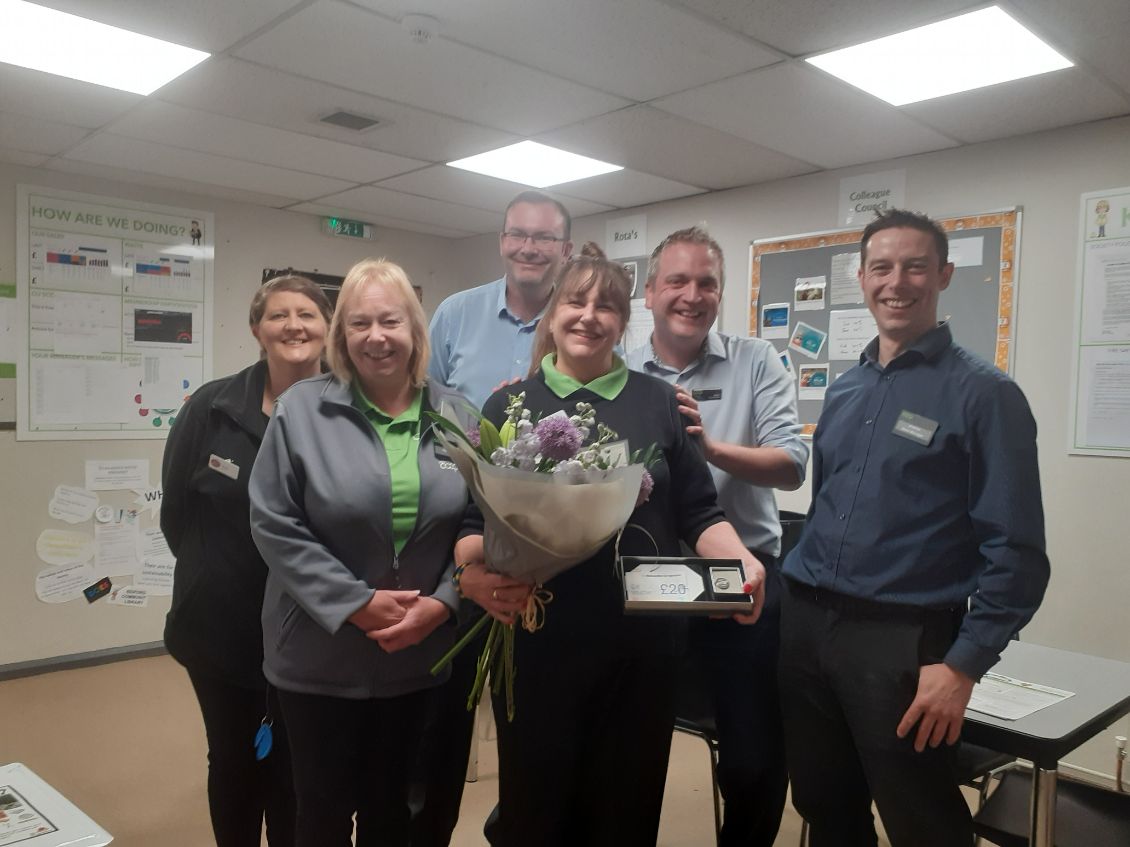 Here is Sue in Bidford celebrating 20 years of service. Well done and congratulations. 👏😊👍
Sue Yates and Christine Bayliss at Chipping Norton Food both celebrated their 10-year service awards and both started on the exact same day! 👍😊👏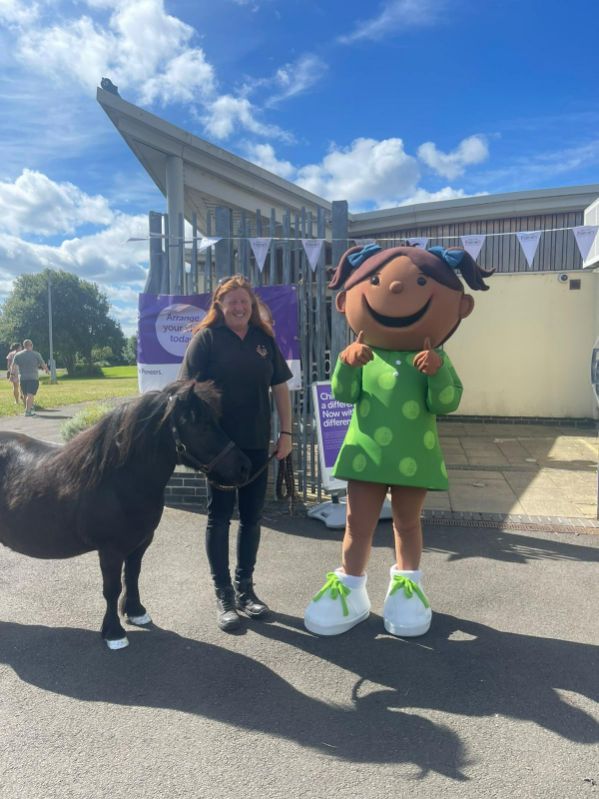 Newbiggin Nursery held their annual summer fayre on Saturday 25th June alongside the northeast open day. This saw lots of lovely new families come through our doors and raised over £550 - which will be split between the nursery and our charity partner.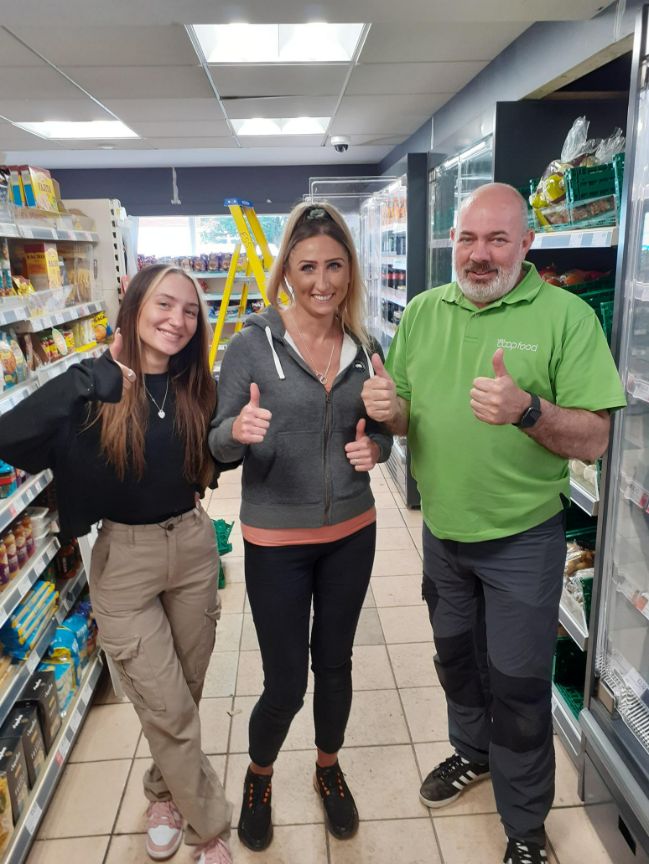 This week, our Coven store on the outskirts of Wolverhampton has undergone a much-needed refrigeration replacement project. The store has been completely transformed. The Store Manager Karl Warrender and colleagues Gemma & Georgia celebrate their new improved store. \👏😊👍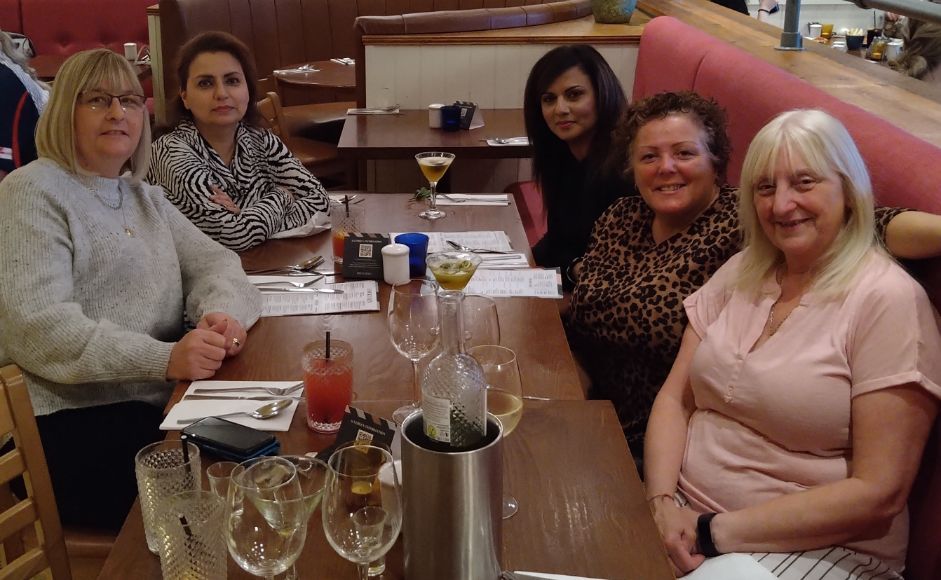 £250.00 in one for all vouchers won in a Post Office special delivery competition. So both our offices, Fordhouses and Pendeford went out to Bella Italia. Even though it's two-site we are most definitely one team - Michelle Whitehead, Post Office.
Our 10% off for Fairtrade campaign went live this week - Check out the fantastic store displays

Click here to find out more and choose fairtrade today.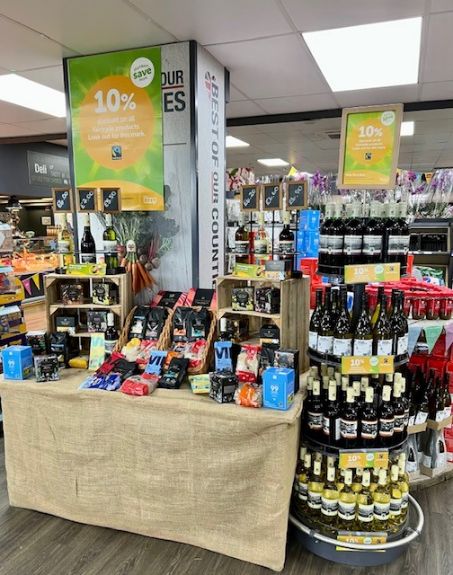 Bicton Heath Food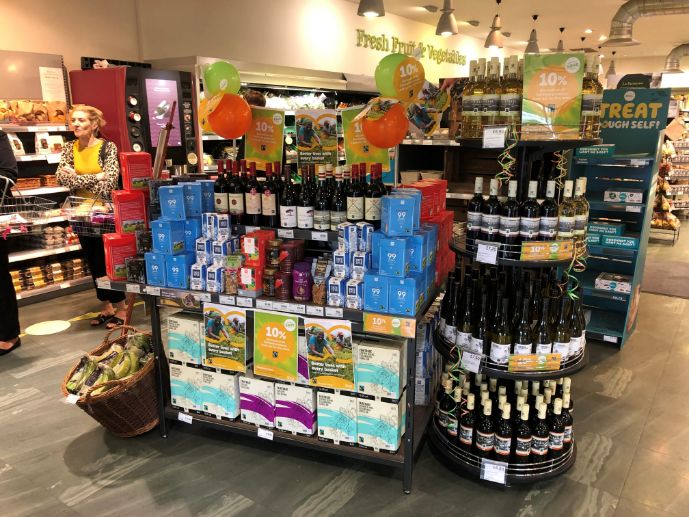 Bidford Food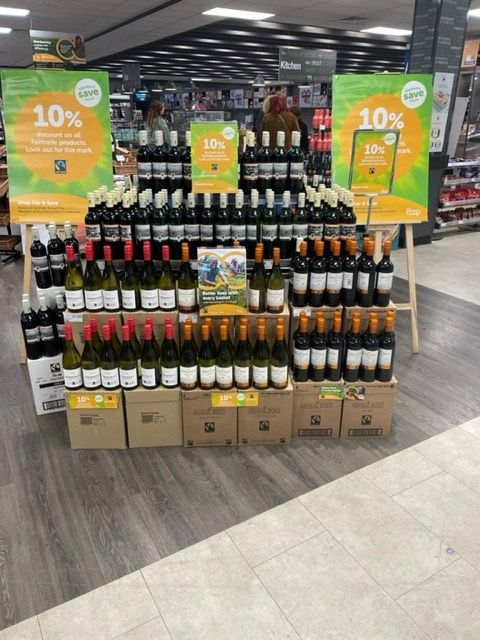 Bourton Food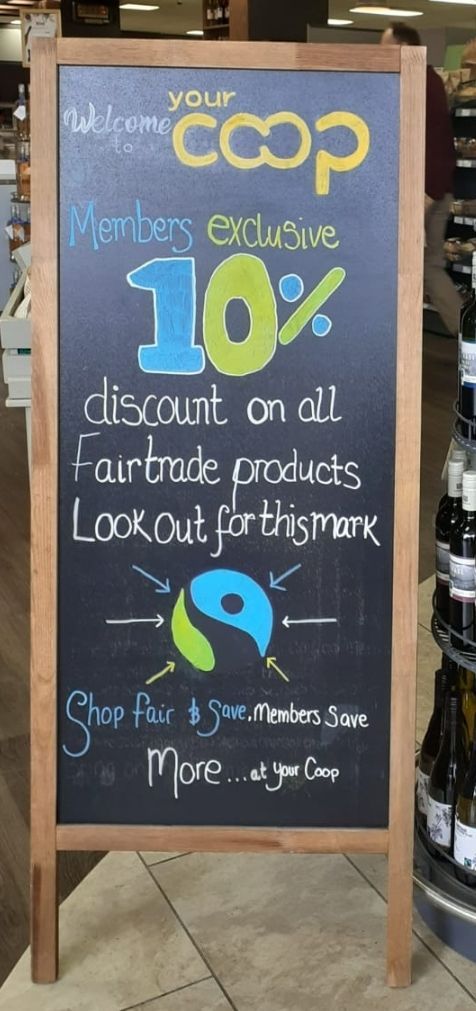 The Fairtrade display at Chipping Norton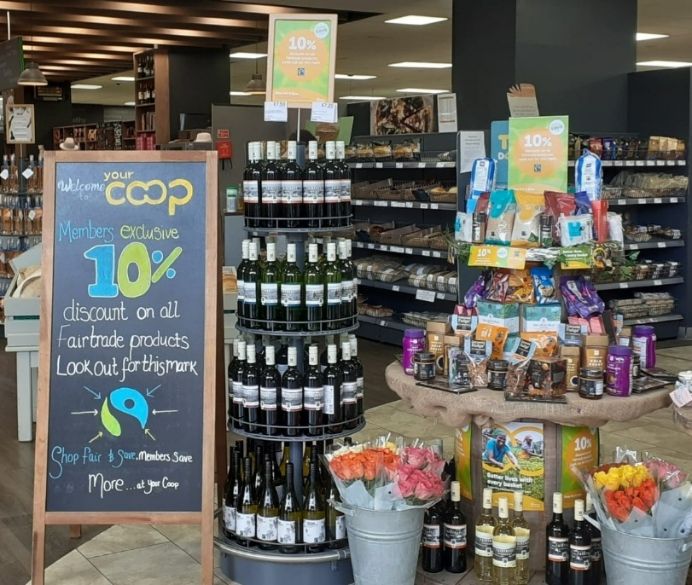 The Fairtrade display at Chipping Norton 2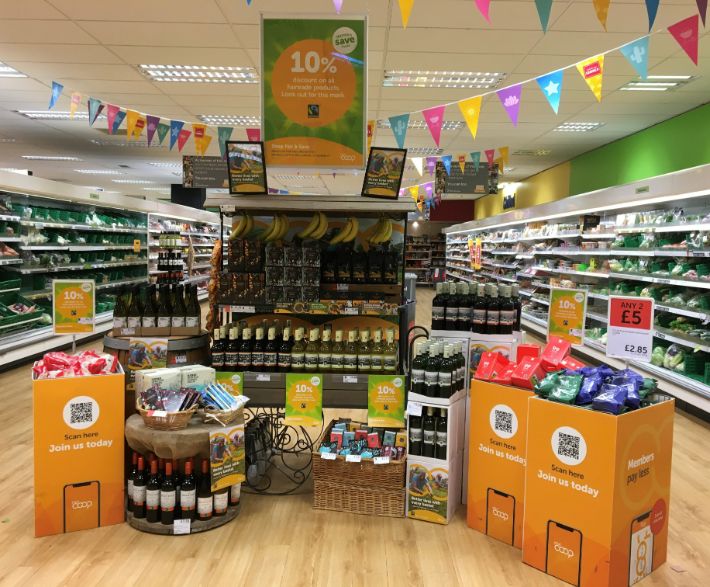 The Fairtrade display at Coleford Food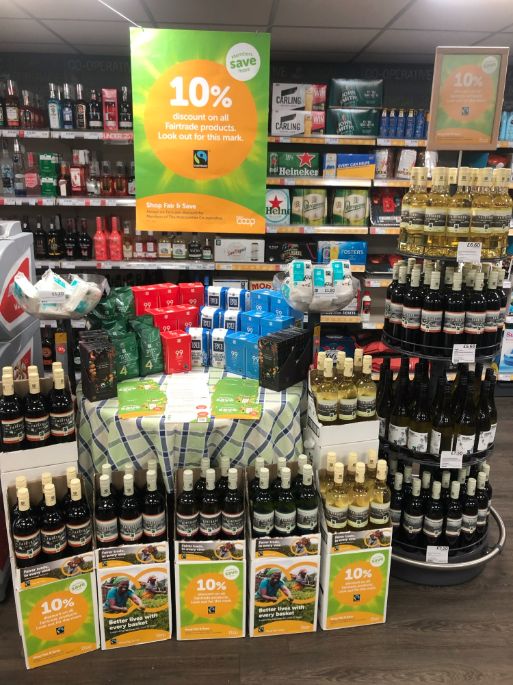 The Fairtrade display at Wotton Food
What is Thumbs Up?👍
'Thumbs Up' is our way of celebrating all your heroic efforts by sharing your great work and giving other colleagues the ability to like it.
It could be some great customer feedback you've received, something you've done to help the local community or simply a Thumbs Up to your team!
Just make sure you please take care of social distancing for pictures together as we are also following guidelines on this and hope you are too.
Thank you for the contribution, if for whatever reason you don't want it to be used in this way please contact communications@midcounties.coop.